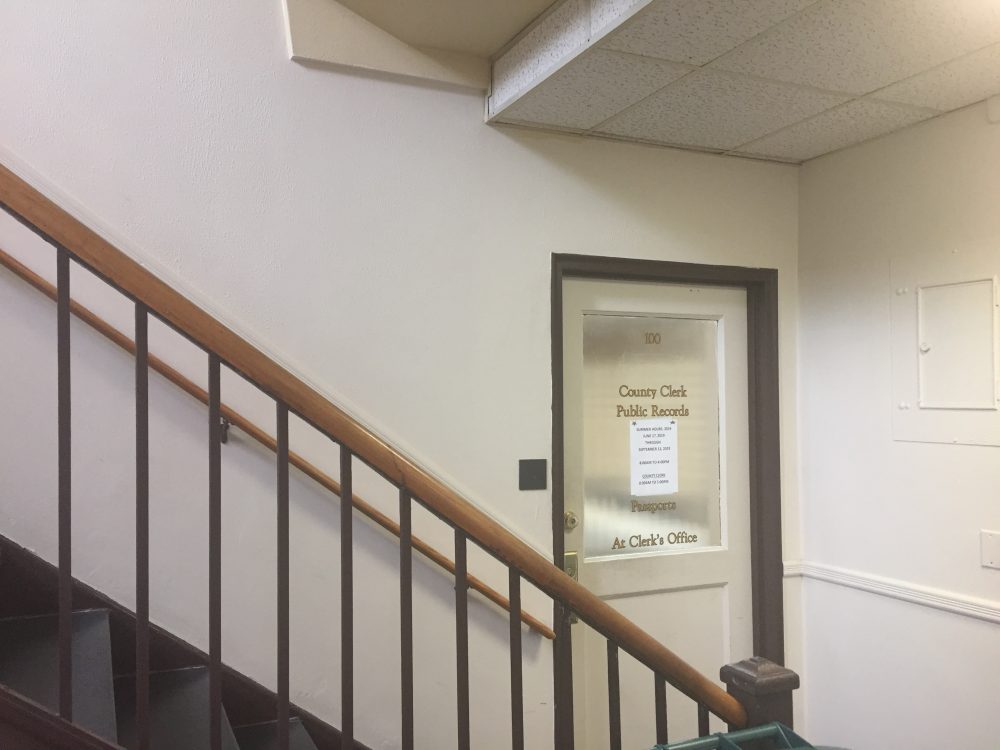 A measure that could add an additional layer of secrecy to Putnam County government was passed by the county Legislature last week as the county executive's office now must schedule a public hearing to determine if the proposal should be signed into law.
The legislation adopted by legislators — but still needs to be signed by County Executive MaryEllen Odell — allows lawmakers, county officials and consultants to classify documents as confidential to prevent public disclosure. The amendment to the county code makes anyone who intentionally breaches confidentiality potentially subject to an ethics inquiry and even prosecution.
Additionally, communications from or to the county law department, legislative counsel or outside counsel would be marked confidential and the legislature would need to vote unanimously to release any of those documents.
The vote to pass the resolution was 7-1 with Legislator Nancy Montgomery the sole dissenter. Legislator Carl Albano was absent. A public hearing has not been scheduled by Odell yet, but would likely be held within a month.
Montgomery, a Democrat, and Legislator Neal Sullivan, a Republican, clashed prior
to the vote, with Montgomery urging her colleagues to delay voting on the matter until the origin of this proposal was examined. Montgomery said she was surprised the issue was being voted through so rapidly
Sullivan, who is the rules committee chairman, replied, "I'm surprised you're surprised," arguing that this legislation has been discussed for an extended time, calling it an "important issue."
"There's been problems for years with people disclosing information that should not be disclosed," Sullivan said. "We've been talking about it for months and months."
Montgomery said this code amendment was not on any agenda in 2018 and was not brought forward in 2019 until a June committee meeting where it was passed on to a full meeting. She also pointed to the outpouring of public input about this issue as another reason to table the amendment.
Legislature Chairman Joe Castellano added since he's been on the legislature, the handling of confidential information has been discussed and he believes this code amendment would clarify how to handle private information.
"There's nothing changing," Castellano said. "There are no additional documents being marked confidential… I think this is a pretty straightforward resolution."
Legislator Paul Jonke said lawmakers had a duty to maintain confidential information "to protect taxpayers." The legislation is not about secrecy, Jonke claimed, but protecting sensitive information. Two years ago, Jonke said a former legislator revealed information to a news reporter that could've jeopardized a legal settlement.
"This behavior is what I hope the pending legislation discourages," Jonke said.
"There is nothing secretive about this legislation," Legislator Ginny Nacerino declared, adding FOIA laws would still be upheld.
But a long line of residents passionately and angrily voiced their opposition to the law.
Garrison resident Julia Famularo said she feared this amendment would have a "chilling effect" on whistleblowers. Carmel resident Rebecca Swan, who is running for the District 5 legislative seat, called the vote taken by GOP members of the legislature "shameful."
She questioned why an amendment was needed considering more than one lawmaker said the resolution passed would not change anything. The legislature would now have broad power to label whatever they want confidential, Swan said.
Scott Reing, who is the new Putnam Democratic committee chair, said he thinks the new law is unconstitutional, according to New York State law. The new law could backlog FOIA requests and appeals, making it more expensive to operate the county clerk's office.
Reing said if the law was in place earlier, residents might not have ever found out that Odell's campaign or Legislator Amy Sayegh's non-profit got apparent discounted rates for events at the county golf course. When Reing brought up Sayegh, her husband, who was at the meeting, stood up and called Reing's assertion a lie.
"We have the appearance of impropriety all over the county, I'm not calling any of you corrupt individuals, bad people," Reing said with Sullivan interjecting, "You are."
Southeast Councilwoman Lynne Eckardt, who was representing herself, said this would make it harder to attain public information. She warned this law could backfire and does not help the public.
Cold Spring resident Kathleen Foley said lawmakers were leading residents "down a perilous path," arguing it was an arbitrary and capricious law that would not stand up to a legal challenge.
At one point, Foley and Brewster resident Jordan Bailey-Hoover demanded Sullivan make eye contact with them when they were at the microphone.
"You guys are a body that does nothing repeatedly and you show yourselves," Bailey-Hoover said. "With all due respect."