Constance Markiewicz: Countess With a Gun in Hand
Opinion Advocates for ideas and draws conclusions based on the author/producer's interpretation of facts and data.
We are part of The Trust Project

By Brian McGowan
This week, our Woman of Ireland focus is on Countess Constance Gore-Booth Markiewicz, who played a major role as a rebel commander and combatant in Ireland's ultimate struggle for freedom.
Wife of a Polish nobleman, she bore her title proudly, but never let her status interfere with her passion for Ireland's freedom. She wore many hats, few typical of a woman of her time or social status.
Born in England in 1868, she was a member of the upper crust of the Anglo-Irish aristocracy. Her father, Sir Henry Gore-Booth, a distinguished Arctic explorer, was also the proprietor of a 39-square-mile estate, Lissadell House, in County Sligo. Unlike many of his fellow landlords, Henry had a conscience and a heart. During the Second Famine of 1879-80, which many feared would be a repeat of the disastrous famine of the 1840s, he fed his tenants from his own funds, rather than watch them suffer. Constance would never forget the example her father set of responsibility for the downtrodden.
A childhood friend of the Irish poet William Butler Yeats, Constance initially embarked on a career as an artist. She gained prominence as a landscape painter.
The first political cause she embraced was woman's suffrage, then a major struggle in Great Britain. In 1905, married and the mother of a four-year-old, she co-founded the United Arts Club. This group brought together the intelligentsia of Ireland, along with many who would play major roles in the coming politics of revolution. It would not be long before Constance joined the Sinn Féin party, and found herself deeply involved in the fight for Irish liberty.
In 1911 she was jailed by the British for giving an incendiary speech to 30,000 protesters objecting to the planned visit of King George V (the current British monarch's great-grandfather) to Ireland. Her experience in jail hardened her attitude, and she soon joined the Irish Citizen Army, a military organization founded by the socialist agitator and future martyr James Connolly.
When the Easter Rising erupted in 1916, she commanded a rebel band in a pitched battle with the British in St. Stephen's Green, finally withdrawing in the face of withering British machine-gun fire. Markiewicz and her soldiers continued to resist for six days and were among the last rebel units to surrender. Jailed and condemned to death, her sentence was commuted to life imprisonment. Her response to the British authorities? "I do wish your lot had the decency to shoot me."
Released in the 1917 general amnesty, Constance quickly became an outspoken critic of conscription, a policy the British had begun to use in order to fill the trenches of the western front during World War I. Markiewicz quickly found herself jailed again. During her incarceration, she and 72 other Sinn Féin members were elected to the British Parliament. None of them would ever sit in London. They met instead in Dublin, where they formed the first Dáil Éireann, the parliament of the Irish Republic, engulfed in a bitter war with the British Empire.
This Anglo-Irish War ended three years later with the much-disputed 1921 Treaty. This agreement partitioned Ireland into the 26-county Irish Free State and the six-county political entity of Northern Ireland. Markiewicz opposed the Treaty and partition. She worked tirelessly with Irish Republican Army (IRA) forces during the ensuing Irish Civil War, where "Free Staters" and IRA supporters killed more of each other than the British ever had.
That war ended in 1927, if it can be said to have ever truly ended. Markiewicz died an untimely death on July 27 of that year, due to complications from appendicitis, at that time a surgery of major risk. She was only 59. Thousands of Dubliners lined the city streets to pay their respects at her funeral procession. Republican leader Eamon DeValera gave the oration as she was laid to rest in Glasnevin Cemetery.
She is recognized today as a major force in the establishment of the Republic of Ireland and a tireless champion of women's rights.
Longtime Pleasantville resident Brian McGowan was born and raised in the Bronx and is a second-, third-and fifth-generation Irish-American/Canadian, as his immigrant ancestors followed several paths to the New World. Reach him at brian.m.mcgowan1952@gmail.com. He is the author of two books, "Thunder at Noon," about the Battle of Waterloo, and "Love, Son John," about World War II. Both are available at Amazon.com.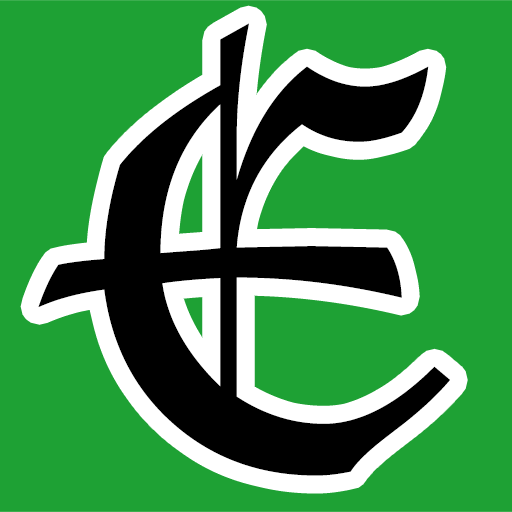 Examiner Media – Keeping you informed with professionally-reported local news, features, and sports coverage.