Commercial Vehicles in Residential Neighborhoods Mulled in Southeast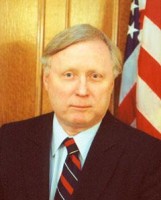 Following a resident complaint about a commercial vehicle that is being parked on their street by another neighbor, the Southeast Town Board may implement changes regarding the rules for commercial vehicles parked in residential areas.
Those changes could potentially mean stricter enforcement, Supervisor Tony Hay, resulting from only a singular complaint.
"And the one thing is, if one neighbor hadn't complained about the other neighbor, we wouldn't even be at this point this evening," Hay said during the meeting, commenting further later on. "It's been the Hatfield's and McCoy's, where one neighbor turns against another neighbor because they're in a dispute. And that's how our zoning laws unfortunately work. It's used to pit one neighbor against another."
As it stands now, the current code allows personal pick up trucks and vans up to 5,000 pounds to be parked outdoors and on residential streets.
Commercial trucks under the same weight limit, including trucks with lettering on the side or that are outfitted with racks, are permitted in residential neighborhoods , but they must be kept inside of a garage and cannot be parked on a residential street or in a driveway.
If a service is being rendered, or work at a home is in progress, the law allows commercial vehicles weighing more than 5,000 pounds to be parked in residential areas.
If stricter enforcement was applied, Hay estimated that there are between 50 to 75 owners of commercial vehicles who would be in violation.
Another consideration in changing the law could be considering the size of a commercial vehicle that would be allowed to park in a residential neighborhood.
Hay said the professional demographic of the neighborhood at the heart of the resident complaint posed some challenges.
"This is a blue collar area somewhat," Hay said. "In this particular case, there's a lot of people who are plumbers, electricians; they have vans and they drive them [home]."
During public comments, Anthony Lisi said stricter enforcement and regulations would have a potentially negative impact on the tow truck business.
With unpredictable weather and the possibility of needing a tow truck around the clock, Lisi said some of his drivers take home their commercial vehicle, including one driver who is a resident of Southeast.
Also, during public comment, resident Richard Grant said that quality of life is impacted when commercial vehicles are allowed to park in resident neighborhoods without consequence.
Hay said the current law is something the present board inherited and that is was not a "Tony Hay law."
"Where I live in my neighborhood, I know there are current violations and I don't have a problem with them, it doesn't matter to me, but some people are offended by it," Hay said. "It depends on how small the neighborhood is and [on] your neighbors."