News Based on facts, either observed and verified directly by the reporter, or reported and verified from knowledgeable sources.
Class A Fox Lane Streaks into Playoffs; Class AA White Plains, Carmel Heat Up
We are part of The Trust Project
By Tony Pinciaro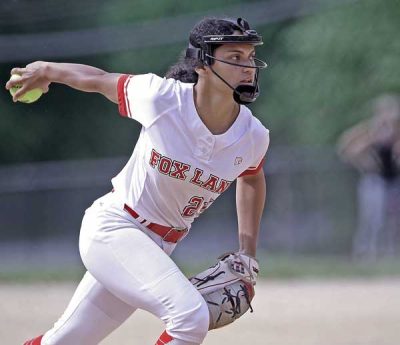 FOX LANE did not envision the rough start to its season as the Foxes lost four of its first five games. Despite this, the Foxes did not hang their collective heads or lose confidence. Instead, Fox Lane worked even more diligently in practice.
"It helped show us what we need to practice more efficiently and really exposed what we needed to work on," said senior and captain Hannah Getman. "Once we did that, we limited the mistakes we made at the beginning and played a lot better as a team."
Fox Lane went on an 11-game winning streak. The Foxes closed out the regular season winning three of their final four games to conclude with a 13-7 record.
The Foxes will await their seed for the Section 1 Class A Softball Championship as the Class AA, Class A and Class B tournaments begin later this week.
Once the Foxes embarked on their winning streak, their belief in themselves grew. And it started with a win over Pelham.
"The Pelham game really got us going," said Getman, who will attend the University of Florida in September and major in Journalism with a Sports Media concentration. "It came down to the last out and we snuck away with a one-run victory. It helped us realize the value of staying energized the entire game and helped us snap a four-game losing streak.
"It also helped our confidence tremendously. We went into games thinking that nobody could beat us and that really helped us get together as a team."
Fox Lane was not only winning, it was dominating teams. The Foxes were combining solid hitting with strong defense and excellent pitching.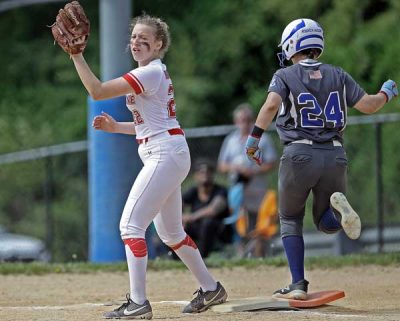 "I think the keys to our winning streak have definitely been our energy and team chemistry," Getman said. "We've stayed up over the course of entire games rather than just the first few innings. We also have a lot of different-age girls on the team so once we had time to get to know each other, it definitely helped us communicate better on the field."
Fox Lane opened its week with victories over Horace Greeley and Saunders before a loss (12-7) to an 18-win White Plains' team. The Foxes capped their regular season with a 5-1 win over Section 1 Class A contender Hen Hud in the Hen Hud Blue and White Tournament final.
"The win over Hen Hud meant a lot because last year we lost to them in this same tournament," Getman said. "So we were looking to get a big win. It was a great way to end the regular season."
Jordynn Killion led the offense against Hen Hud with three hits, including a double and triple, and an RBI. Jordana Kerwar added two hits and an RBI and Gaby Naar and winning pitcher Sofia Rodriguez each had a hit and RBI.
Rodriguez twirled a two-hitter and struck out 14.
The Foxes received contributions from everyone against Horace Greeley highlighted by Killion and Naar with two hits and three RBI apiece. Rodriguez also had two hits along with 2 RBI and two runs scored and Victoria Bodine had two hits and drove in two runs.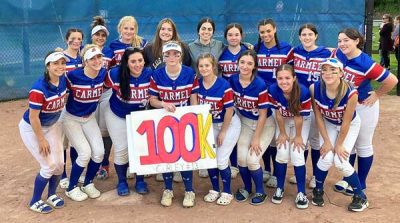 CARMEL is playing its best softball of the season as the Rams registered wins over archrival Mahopac (5-1), John Jay-East Fishkill (1-0), Suffern (14-2) and Arlington (3-1).
The Rams, who lost in the 2022 Section 1 Class AA semifinals to eventual champion North Rockland, are 10-8. Junior pitcher Deirdre Curley, in her first varsity season as the No. 1 pitcher, was brilliant against Mahopac, Arlington and John Jay-East Fishkill, allowing two runs total and ringing up 23 strikeouts.
"We had four nice wins this week," Carmel Coach Brandon Johanson said. "We are working hard and preparing for sectionals. We are focusing on one game at a time and that's our only focus.
"We lost six one-run games this season so we are working on our mental focus to finish games."
Curley struck out 10 against an excellent Mahopac lineup, including her 100th of the season. She aided her cause with three hits and two RBI. Mandy Fernandez doubled twice among her three hits and scored three runs. Sam Stallone also had three hits and Madison Hurlie drove in two runs.
Curley spun a four-hitter against John Jay and also had two hits. Paige Ciallela and Kira Wright each had two hits and Hurley scored the run.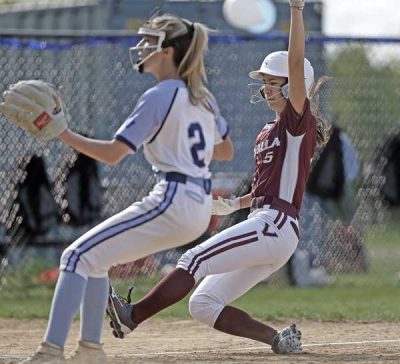 Fernandez collected three hits, including two triples, and Maeve McGlynn and Hurlie also had three hits apiece against Suffern.
Curley scattered eight hits and struck out seven against Arlington. She also had two hits. Wright provided the offense with a home run and triple.
Even though legendary coach Ted O'Donnell retired after 26 years as the WHITE PLAINS' coach, the Tigers have continued with the winning tradition he established.
The Tigers beat Harrison (3-2, 8 innings), Saunders and Fox Lane to conclude the regular season, 18-2, and win another league title. White Plains, the 2022 Section 1 Class AA runner-up, will probably be the No. 1 seed in the 2023 Section 1 Class AA Softball Championship.
"On the league win the whole team is super excited and feel like we are living up to the program's reputation," said senior and captain Peri Kahn.
First-year coach and former O'Donnell assistant Chris Rowan has continued reinforcing the program's tradition along with first-year assistant and long-time Pelham coach Keith Maley.
"Coach Chris and Coach Keith have done a great job getting everybody in on the wins and making everyone feel like they contribute."
Serena Gillen took center stage in the victory over Harrison with 12 strikeouts and the game-winning RBI single in the eighth. Alexis Tighe had three hits and Gianna McMahon smacked a home run.
On Senior Day against Saunders, fellow captain and senior Ryleigh Falvey led the offense with three hits. Khan added two hits and two RBI and Neela Older and Bella Cummings each had two hits. Alexis Tighe and Gillen combined on a one-hitter with 13 strikeouts.
Cummings went 4 for 4 and Kahn was 3 for 3 against Fox Lane. Falvey added two hits and had a team-leading four RBI and Lily Onorato drove in three runs.
The Tigers know that the Section 1 Class AA tournament is going to be a grind.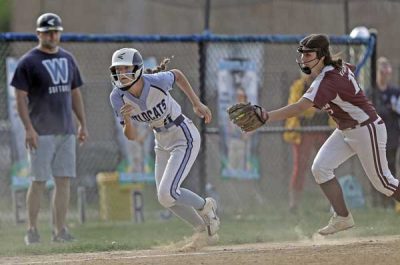 "It's really anybody's game," said Kahn, who will attend Muhlenberg College in September, majoring in History and Political Science, and also play softball. "We are excited to take on whoever comes our way, but we are not going to take any team for granted even if we beat them before. Our goal is to win the title, but whatever the outcome of the season, we know we worked hard and prepared the best we could."
PUTNAM VALLEY/HALDANE concluded the regular season at 14-6 after splitting four games last week.
More importantly though, the Tigers equal their best record since 2018 (14) and also return to the Section 1 Class B Softball Tournament for the first time since 2019.
The Tigers are in line for a top-8 seed and will host a first-round sectional game.
"We doubled our win total from 2022 and increased drastically since 2021 (2 wins)," Putnam Valley coach and former Pleasantville standout Rena Finsmith said.  "The turnaround is testament to the off-season work the girls put in, especially Kylie Recuppio. She put in a ton of work to improve on her pitching mechanics and all the credit goes to her and her willingness to always want to improve. I feel that one of our greatest assets and accomplishments this season is that different girls have stepped up at different times during the season. It is very exciting to be back in sectionals. It's something you can never take for granted and I am so happy for the girls because they have worked really hard to turn our season/program around."
Putnam Valley/Haldane opened its week with a 4-1 win over Westlake as Kylie Recuppio scattered seven hits and allowed the run in the seventh inning.
Callie Sniffen homered and drove in two runs. Madison Martinez singled, scored a run and drove in a run and Mary Mikalsen had an RBI.
Following a loss to Lakeland, the Tigers defeated Panas, 15-8, as Sniffen filled out the statistics' box with two doubles, a home run, three RBI and two runs scored. Mikalson added two hits and also drove in three runs. Erin Moynihan had two hits and an RBI and Martinez collected two hits and scored twice to give Sarah Martins her first varsity win.
Pawling handed the Tigers a regular-season-ending loss.
HEN HUD opened its week with a 5-4 win in eight innings over John Jay-East Fishkill as Emma Morley singled in the decisive run in the eighth inning.
Emma Barbelet struck out five and only allowed one earned run. Angelina Carbone led the offense with three hits, an RBI and run scored and Emma Johannsen added two hits and scored two runs.
The 2022 Section 1 Class A finalists enter sectionals with a 15-5 record, including a win over fellow Class A contender Pearl River. Hen Hud followed with wins over Panas and Peekskill before closing the week with a loss to Fox Lane in the Hen Hud Blue and White Tournament final. Val Stratton tossed a three-hitter with seven strikeouts against Panas. Morley collected three hits and scored two runs. JaNae Walker homered and drove in five runs.
Stratton was in the circle against Peekskill and threw a one-hitter and struck out nine. Lexi Schaffer registered three hits, scored three runs and had two RBI. Emma Johannsen also had three hits and scored three runs.
SOMERS began the week with a loss to Class A contender, Harrison (3-1), extending the Tuskers' losing streak to four. The Tuskers rebounded though, and ran off three straight wins – 14-2 over John Jay-Cross River, 7-3 against Brewster and 6-0 over Panas.
Somers is now 12-5 this season and closed out the regular season, Monday, against Brewster.
"I am extremely proud of everything they have accomplished the past couple of games," first-year Somers' Coach Teresa Ricci said. "It takes a lot of heart to come back and win after losing four games in-a-row. These girls never give up. The teams we lost to were amazing teams. It just shows that we can play against anyone. We are excited to see what happens during sections."
Krista Gallagher had two hits and an RBI against Harrison and Katie Cole made a diving catch that resulted in a double play.
Cole led the offense against John Jay-Cross River with two doubles among her four hits and she also drove in three runs. Papa added three hits and also had three RBI. Gallagher added two hits and two RBI.
Katherine Papa, Ellie Walsh and Cole each had a hit and two RBI against Brewster. Papa's hit was her first varsity home run.
Eighth-grader Emily Boyle got her second consecutive win and struck out seven.
In the Hen Hud Blue and White Tournament consolation game, Boyle and Walsh combined to no-hit Panas. Boyle registered her 100th varsity strikeout in the circle.
Alyssa Pirraglia collected two hits and Cole also had two hits and an RBI. Julia Rossi and Walsh contributed a hit and two RBI apiece.
VALHALLA went 2-1 last week as it prepares for the Section 1 Class B Softball Tournament.
Junior Tanner Scott shut out Westlake, 2-0, on a four-hitter and season-best 16 strikeouts. Liriana Nezaj went 3 for 3 and Ava DeNatale doubled and scored a run. Scott no-hit North Salem and rang up her 600th varsity strikeout. Eastchester dealt Valhalla a 4-0 loss despite two hits apiece from Emily Blume and Nezaj.
PLEASANTVILLE won two of three with the victories over Blind Brook (18-5) and Croton (8-5).
Senior Anna Morea and eighth-grader Lexi Tomaselli each had six hits for the week. Morea drove in seven runs and Tomaselli scored eight runs. Montana Peppard earned both wins in the circle.
PANAS began its week with a dramatic 4-3 win over Yonkers in nine innings.
Caitlin Casanova had three hits, including the tie-breaking RBI double in the ninth. Kittzie Mera contributed two hits and Ali Moyer registered seven strikeouts.
The Panthers did not fare well in losses to Hen Hud, Putnam Valley/Haldane and Somers (Hen Hud Blue and White consolation final).
Casanova registered four hits against Putnam Valley/Haldane and Kenna Vogel added two hits and an RBI.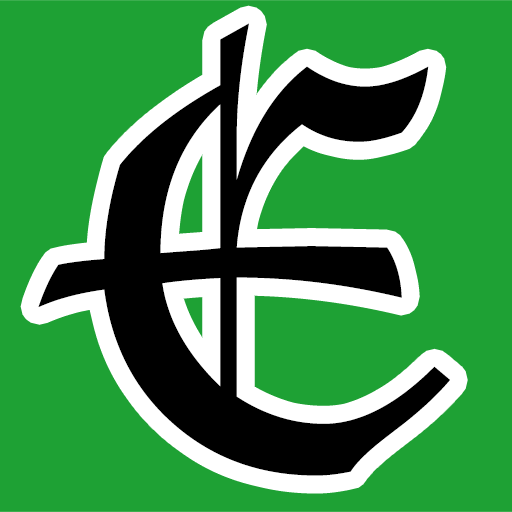 Examiner Media – Keeping you informed with professionally-reported local news, features, and sports coverage.