Chappaqua Shooting Suspect: I Shot at Coffee Cup, Not Victim
We are part of The Trust Project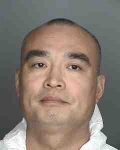 The man accused of trying to murder his former boss outside a Chappaqua deli last summer continued his testimony Monday morning arguing that he never intended to harm the victim.
Defense attorney Stewart Orden once again called Dr. Hengjun Chao to the stand. Chao insisted during direct examination that he did not intend to shoot Dr. Dennis Charney, dean of the school of medicine at Mount Sinai Medical Center, but tried to shoot the coffee cup he was holding.
"I did not shoot at him, I shot at the cup," Chao said. "I wanted to expose him. His unfortunate injury I feel sorry for."
Jury deliberations are expected to begin Tuesday morning after testimony and closing statements wrapped up Monday afternoon in Westchester County Court. Chao, 50, a Tuckahoe resident who was a research assistant professor and lab director at the school, testified in his own defense, the only witness called by Orden.
Chao, 50, is charged with three felony counts, including attempted murder. He fired rounds from a 20-gauge shotgun at Charney the morning of Aug. 29, 2016, outside Lange's Little Store & Delicatessen on King Street.
When Orden questioned Chao as to why he took a shotgun to his former supervisor, Chao referenced several articles where Charney had contributed his medical expertise, asserting that Charney conspired with drug companies and was recommending an antidepressant that harmed children.
"I read these articles and started having nightmares, I viewed these articles as trying to kill children," Chao said. "I needed to expose him and no one even listened to me, so I had to do something to draw extensive attention and tell the public who Dr. Charney is."
He said that with gun violence such a prevalent issue, he thought he could fire the gun, get himself arrested and appear on trial to tell his side of the story.
"I had no intent to kill or injure Charney, just shoot and get arrested," Chao said.
The Tuckahoe resident also admitted that before he made the initial decision to take aim at Charney at the deli, he went to his Chappaqua home several times where he originally planned to fire. Chao said he didn't attack the victim at his home because there were children in the yard.
When Orden questioned Chao as to why he showed up at the scene with a fully loaded gun when his intent was not to harm anyone, Chao said he wanted to demonstrate that he could have inflicted more damage but that wasn't his goal.
"I have no confidence in the establishment in this country and I needed to do something to protect myself," Chao said. "After making a single shot I locked the gun immediately."
During cross-examination, Assistant District Attorney Christine O'Connor inquired that if Chao wanted to get arrested and avoid injuring his target, why didn't he aim the gun at the ground or shoot into the air instead.
Chao insisted that he meticulously planned to prevent harming anyone, especially Charney, stating that he didn't know until hours later that Charney had been hurt and was shocked by the damage caused by the buckshot pellets.
O'Connor added that Chao called an ambulance to the scene and used expletives to explain to the first officer who arrived on the scene that he had shot Charney.
"I just shot an a——," O'Connor said he told police.
Chao confirmed he used those words. He then claimed O'Connor was trying to mislead the jury.
"You would hate him, too, if you knew the truth," Chao said. "His injury has allowed him to escape liability."