Byram Hills Leaves Nothing to Regret in NYSPHSAA Final 4 Run
News Based on facts, either observed and verified directly by the reporter, or reported and verified from knowledgeable sources.
We are part of The Trust Project
Bobcats' Road to Glens Falls Paved with Glee Despite Class A Semi Setback
By Tony Pinciaro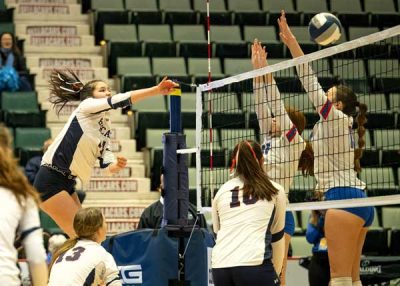 Before preseason began for the 2023 Byram Hills' volleyball team, the Bobcats were feeling confident about a promising season. The Bobcats returned all but two graduated seniors from a team that qualified for the 2022 Section 1 Class A Volleyball Championship, but lost to eventual state champion and perennial power Hen Hud in the quarterfinal round.
"Our expectations this year were very high," said senior and captain Alana Vataj. "We had a lot of teammates that play club, so we knew coming into the season we had a strong team. Considering it was our last season at Byram Hills, we wanted to go in and make history."
Led by Vataj and her cousin, Nikolet, the Bobcats accomplished their goal of making history.
The 2023 team will be remembered for being the first group to win a sectional volleyball title. This group is also the first-time regional champions and state final-four recipients.
Even though Byram Hills lost to Williamsville South (Section 6), 23-25, 25-23, 25-18, 25-20 in a state Class A semifinal, it does not diminish what this Bobcats' team accomplished.
"Although it didn't end the way we would have liked, we still achieved great things as a team, in my opinion," Vataj said.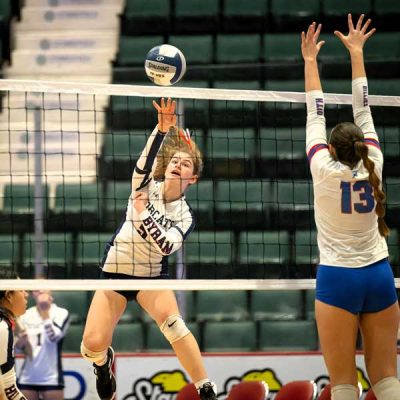 Byram Hills went about its business during the season without being noticed as Hen Hud, Somers and John Jay-Cross River established themselves as the top three teams in Class A. In fact, Somers and John Jay defeated Byram Hills in thrilling regular-season matches. However, each time, Byram Hills answered back with wins, both five-setters, in the second meeting with Somers and John Jay.
"Those five-set games against John Jay and Somers that stood out as a symbol of the unique talent and camaraderie on this team," Nikolet Vataj said. "Whenever we were tested, we stood together and played our game until the very last point, no matter what the outcome. To me, that type of drive is what indicates a great team."
The Bobcats' excellent regular season, highlighted by the five-set wins over Somers and John Jay, only netted them a No. 6 seed for the Section 1 Class A Championships.
Byram Hills proved that a team's seed doesn't matter as it rampaged its way through sectionals. The Bobcats beat Somers and then swept John Jay (in the final), giving the program its first sectional title.
Regional wins, both four-setters, over Wallkill (Section 9) and Owego (Section 4) set up the state semi with Williamsville South.
"Williamsville South had a phenomenal defensive line, but in all honesty, I didn't think Williamsville South was any better than any of the top-ranked teams in Section 1 that we had played against," Alana Vataj said. "They had an extremely high serving percentage, and I think we gave a decent team easy points throughout all four sets."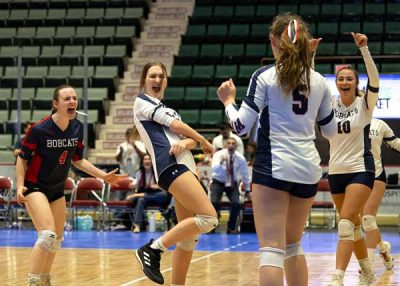 Veteran Byram Hills' Coach Jared Christian lifted his team's spirits following the Williamsville South match which made for a pleasant bus ride to Armonk.
"Coach Christian told us that even though we lost, our's was the bench he wanted to be at," Nikolet Vataj said. "He would still rather take the long trip home with us than not have experienced this season with us. This is exactly how I feel.
"Though we didn't get the ending we wanted, I am immensely grateful for the memories and bonds I made on this team. I will never forget this season, or Byram Hills volleyball. I am so humbled to call myself their captain."
Alana Vataj agrees with her cousin.
"Being captain along with my cousin has been one of the best experiences I've had," she said. "Leading this team to accomplish what has never been done before at our school meant the world to me."
Nikolet Vataj had 17 kills, 10 digs, an ace and a block. Maya Licznerski added 12 kills, three aces and four digs. Lucia Delfosse dished out 19 assists, 12 digs, four kills and three aces. Claire Mauney chipped in 16 assists and four digs, while Alana Vataj tallied three kills, 13 digs, two blocks and two assists for the 21-4 Bobcats, the new standard-bearers in Armonk.
Corrections:
Sourcing & Methodology Statement:
References: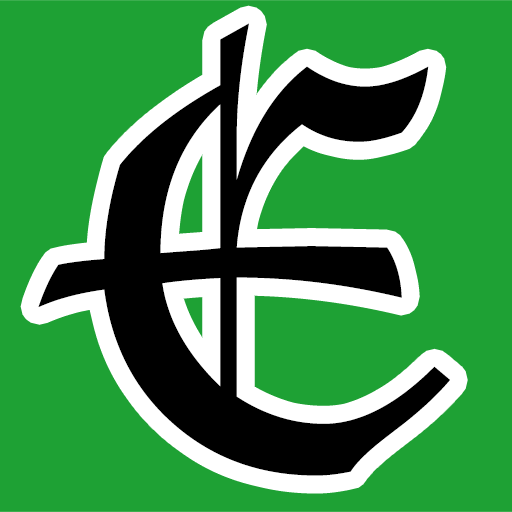 Examiner Media – Keeping you informed with professionally-reported local news, features, and sports coverage.