Byram Hills Heads to Glens Falls for NYSPHSAA Final 4
News Based on facts, either observed and verified directly by the reporter, or reported and verified from knowledgeable sources.
We are part of The Trust Project
By Tony Pinciaro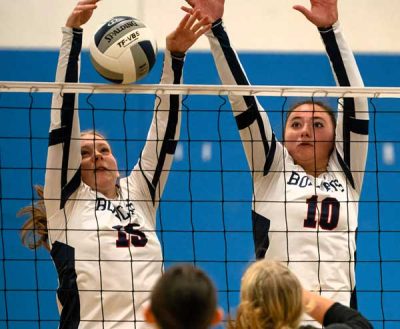 Athletes always discuss how they want to peak, either  individually or in their team sport, for the postseason. The BYRAM HILLS girls' volleyball team has accomplished this and continues to ascend.
The Bobcats defeated Wallkill (Section 9), 3-1, in a regional semifinal and then eliminated Owego (Section 4), 3-1, advancing to the program's first state final four appearance.
Byram Hills, 21-3 this season, will play Williamsville South (Section 6) in one semifinal, 12:30 p.m., Saturday, 11/18, at Cool Insuring Arena in Glens Falls.
The other semifinal is Burnt Hills-Ballston Lake (Section 2) vs. Mineola (Section 8), also at 12:30 p.m. The semifinal winners play for the Class A championship 11:30 a.m., Sunday.
"Each game we played we gained more momentum," said senior and captain Alana Vataj. "We played better as a team, communicated well on the court and used the momentum as fuel for each win. All of our teammates are extremely committed to the sport we love, so losing was never thought about."
What has made Byram Hills' season even more noteworthy is the Bobcats avenged regular-season losses to Somers and John Jay-Cross River in sectionals, including a sweep of John Jay in the final.
"Winning the section meant so much more to us than medals and a shiny plaque," said senior and captain Nikolet Vataj. "When we stepped off the court that day, we had done something that no other team in Byram Hills' volleyball history had ever done before. The feeling that it comes with bringing it home for our coaches, our school and our program will never expire."
Even though Byram Hills was a first-time participant in state play, the Bobcats are playing like seasoned veterans. The Bobcats are doing based on their preparation in practice both mentally and physically.
"We knew that as each match went on at this point, the skill and competition of each game would increase," Alana Vataj said.
Byram Hills will prepare for the final four with the same approach as its previous matches. The Bobcats go to Glens Falls knowing they can accomplish even more.
"Our family and friends keep asking us if we are nervous about states," Nikolet Vataj said. "While there are some jitters that go along with competing for something so important, our team has only grown more excited with each round of playoffs.
"We've proved ourselves throughout the season, practiced and prepared for this moment. Now, all that is left to do is execute."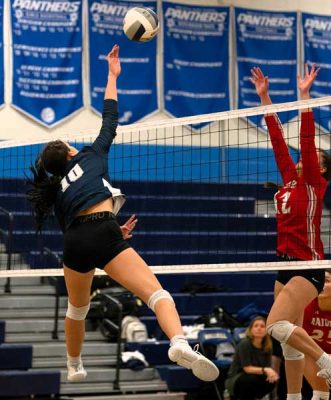 PUTNAM VALLEY won the first sectional volleyball title in school history when it beat Blind Brook. The Tigers carried that momentum into state play when they swept Section 9 champion Wallkill in a regional semifinal. However, Putnam Valley encountered a buzzsaw in Section 4 titleist Lansing and, as a result, had its state-title hopes dashed.
Even though the Tigers' season ended sooner than they wanted, the 2023 team accomplished the best season in program history.
"For our first state match, we were all just super excited to be there and the energy coming out of everyone was amazing," said senior and captain Olivia Dobra. "We played as a team and played smart against Red Hook, which got us the points that we needed and got us that win.
"Everyone was super happy and it really did give us momentum going into the Lansing match, but we all knew how much was on the line and we let it get the better of us."
Dobra and her teammates felt Lansing did not play the Putnam Valley team that won sectionals and eliminated Red Hook.
"Lansing had a great team, but we were not playing up to our full potential," Dobra said. "We felt we went in nervous and scared and we weren't doing anything that we practiced or had been doing all season. Lansing was in this position before so they knew what it felt like and had the mental toughness for it. We have never been in the regional finals so it was uncharted territory for us so it got the better of us. If we played like we had been playing all season I think the outcome would definitely have been different. I think that was a mental game for us rather than a skill game."
Dobra, along with classmates Maryava Carducci and Faith Marrero, graduate as champions. But, she believes the best is still yet to come for Putnam Valley.
"Playing with this team has been such an honor and seeing how much we grew from the beginning to now was amazing," Dobra said. "Watching the young athletes grow to either gain starting positions or break school records was one of the highlights of my season.
"We are a team with 14 players and only five upperclassmen so that shows me the future of Putnam Valley volleyball has a lot to come. I am beyond blessed to play with such amazing girls and see them through all of our ups and downs. As the season progressed we became a family."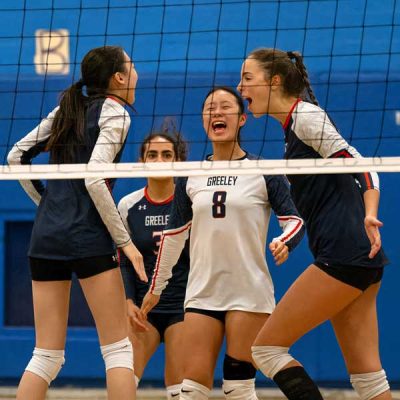 The past two years HORACE GREELEY has emerged as a Section 1 power.
The Quakers were sectional finalists in 2022 and this year won the Section 1 Class AA title for its first championship in 41 years.
Horace Greeley opened state play winning the first set against Cornwall, but the Section 9 champion stormed back to take the next three games and advance to the regional final.
"It was a very competitive game, but I think, in general, they stayed calm and within their system," junior and captain Hope Suh said. "In that respect they were able to play more consistently and take the win."
Only two seniors graduate so Suh and her teammates are psyched to build on the program's recent success.
"I'm incredibly proud of our team for making school history and winning sectionals for the first time in 41 years," Suh said. "That is nothing short of amazing. This entire season has been milestone after milestone from winning the sectional finals to making it to regionals.
"We are sad to see our two seniors go as they were key to our team's success. But, we are very excited to step up again next season. I have full confidence that we will go even farther next year."
Corrections:
Sourcing & Methodology Statement:
References: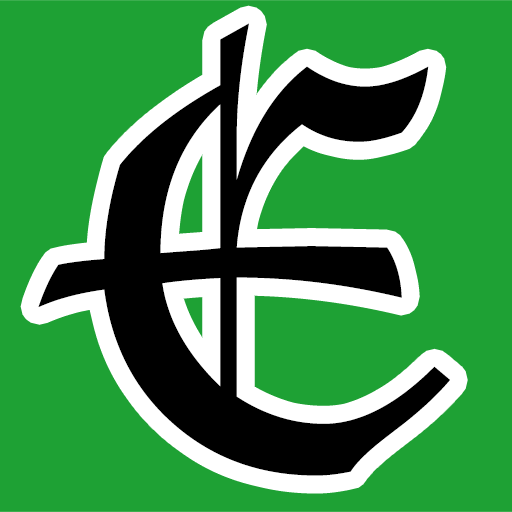 Examiner Media – Keeping you informed with professionally-reported local news, features, and sports coverage.