Business Profile: Yorktown Physical Therapy, Yorktown Heights
We are part of The Trust Project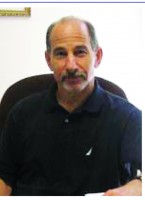 It seems like alternative treatments to traditional medical practice are introduced every day. More often than not, these new methods are quickly dismissed as fads and lost behind even newer treatments. But one practice that was once considered alternative has become so popular that it's beginning to be commonly accepted as a part of the medical mainstream—physical therapy.
Albert Galotti, owner of Yorktown Physical Therapy on Underhill Avenue in Yorktown Heights, is no stranger to the business. After graduating from Boston University in 1975, Galotti worked at Blythedale Children's Hospital and Burke Rehabilitation Center before deciding to begin his own practice in 1993.
"Most hospitals focus just on rehabilitation, rather than outpatient therapy," said Galotti. "That can take a long time. Here, we're able to give each person individualized attention with the goal of ensuring they can go back to living a normal life right away."
Galotti, who grew up in Cortlandt, saw an opportunity to provide the county he grew up in with a valuable service it was then lacking. Using his skill and experience working with local doctors, he was soon able to open his first physical therapy location in Yorktown.
The key to his success, according to Galotti, is simply providing excellent treatment to all of his patients. In doing so, he has been able to build up a reputation not only amongst local doctors but his clientele.
"Doctor referrals are always good, but when people have many options what they will often be looking for is a referral from a former patient," he said.
The most valuable part of Yorktown Physical Therapy—and their co-owned practices in Cortlandt and Fishkill, is that it is so selective about its staff. Although younger applicants may be turned down in favor of more seasoned doctors, it is all with the intent of providing the best service possible.
Even though the hardest part of the job, according to Galotti, is dealing with insurance companies, more and more doctors have begun to suggest physical therapy rather than medication in order to help a person recover.
"Many physical therapists are fighting to be declassified as "specialist" doctors in order to be covered by more insurance agencies. It's becoming such a common method of recovery that insurance companies should be charging much lower copays," explained Galotti.
Despite the recent economic downturn, physical therapy has only increased in popularity during recent years. Not only have practices become more numerous, but colleges that offer courses and degrees in physical therapy as well.
One of the most important services they offer is concussion screening. As the danger of a concussion is always looming among High School and Middle School Athletes, Yorktown Physical Therapy screens kids or adults just to have their "normal" test results on file.  That way, they have a goal to reach when the child is recovering.
They also offer a more senior-oriented program—balance training and fall prevention.
Although physical therapy is proving an excellent method of medical study in recent years, it's always best to take the correct preventative measures to not need the therapy at all. As the summer sporting season grows close, active residents will have to take extra caution to remain unharmed.
"Most of the injuries we see come from people who simply overwork themselves, or put too much strain on one particular muscle," Galotti said. "Staying flexible can be one of the best ways to avoid injury."
Yorktown Physical Therapy is located at 334 Underhill Avenue in Suite 1A. For information call 914-245-0298 or visit www.yorktownphysicaltherapy.com.
By Andrew Perratore