Business Profile: The Manhattan Chili Co., Pleasantville
We are part of The Trust Project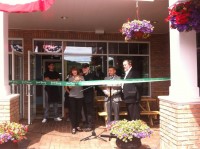 "It smells good in here."
That's a typical first reaction upon walking into The Manhattan Chili Co. on Marble Avenue, which celebrated its grand opening last week.
Founded by Bruce Sterman and his wife, Luda Pincus, the eatery got its start in 1984, when the couple fell in love with the chili recipes of a friend who was a chef, and began experimenting with their own creations. They opened their first restaurant on Bleecker Street in Greenwich Village that year, and a decade later, they opened two locations in Times Square.
All of those locations closed in 2005, but just one year later Sterman and Pincus opened a chili bar in the Grand Central Station food court, and the couple took the opportunity to revamp its image and explore new and improved recipes.
The Manhattan Chili Co. now uses all natural ingredients and naturally raised meats. The chili is gluten-free, no different than the first batch made 30 years ago.
"We had one vegetable chili that had bulgar cracked wheat in it; we took that out, but other than that it's not essential for chili … You shouldn't be putting flour in chili anyway," Pincus said.
"You should be arrested if you put flour in chili," added Sterman.
The Manhattan Chili Co. offers 12 unique chili dishes that range from mild to fiery, containing beef, lamb, poultry or pork. Each homemade dish has its own individual blend of meats and spices. Even the mayonnaise, marinades and dressings served in the restaurant are made from scratch using original recipes.
If customers are undecided about what to order, all they need to do is ask for a sample.
"We look like a restaurant, and so in a restaurant you sit down and order off a menu. And we say, 'Well, you can taste everything before you order. You don't have to go by the menu description'," explained Sterman. "You get to put it in your mouth and say 'I like that'… and that means everyone has a meal that they know they're going to like when they pay for it."
Despite the name, the restaurant offers much more than chili, including fajitas, burgers, salads, ice cream and homemade sangria. A must try for dessert is the chocolate banana flour tortilla cake, which uses flour tortillas instead of traditional flour to give it more texture.
While operating in the city, Sterman and Pincus developed a large Westchester clientele, consisting of commuters and families visiting Times Square to go to the theater. Eventually they began bringing their products to farmers markets in Chappaqua and Bronxville.
When the couple started looking for a suburban location that could serve as a commissary and retail arm for the company, they did not plan to open a large restaurant, but soon realized that the Pleasantville storefront was perfect for them.
"We looked at a bunch of places and we found out about this place and we really liked it, liked the community here, so it seemed like a very pleasant place to do business," Pincus said.
All of the chili is made in the Marble Avenue store, which was remodeled to look like a vintage mom-and-pop operation.
"You walk into a place like this and you know that the food is going to be good because it's like you're eating in your own kitchen," said Jacqueline Koenig of Mount Pleasant.
The restaurant is also family friendly. In the Times Square locations, Sterman used to give children coloring pages and crayons, and he would joke with them that there were some rules: no fighting and they must complete their coloring before they could leave.
In Pleasantville, he's taken coloring to a new level, with a refrigerator painted in chalkboard paint. Kids are given chalk and are free to cover the refrigerator with their artwork.
The Manhattan Chili Co. is located at 501 Marble Ave. Food is available for dine in and delivery.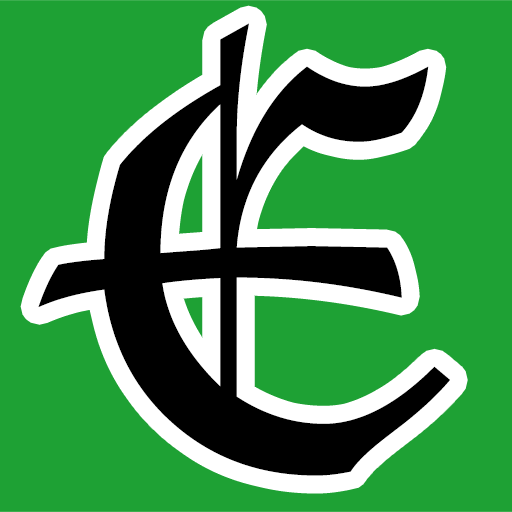 Examiner Media – Keeping you informed with professionally-reported local news, features, and sports coverage.