Business Profile: Salon Diva, White Plains
We are part of The Trust Project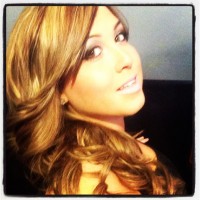 Bangs, Layers and a Hint of Gold are All the Rage at Salon Diva this Fall
As summer slips quickly into fall, the stylists at Salon Diva in White Plains are finding themselves very busy applying new colors and cuts to one of their customers' most important assets, their hair.
Julia Bliss, a stylist and make-up artist at the studio for five years came forward as our expert on fall trends.
"First of all," Bliss says, "you have to hydrate the hair. Brazilian and keratin treatments and Moroccan oil that reduce frizz and smooth the hair add hydration that is important for all hair types."
As for the new look in hair styling, Bliss advises that braids used to hold back the front pieces of hair and up-dos featuring braids are still very popular for special occasions. But for this fall "bangs are definitely back."
"Bangs are big. All different styles of bangs, blunt, textured, front-side bangs, anything that frames the face is definitely in," Bliss states. "Overall, hair lengths that don't quite reach the shoulders are very popular. The look is like that of the grown out bob with lots of texture and layers and movement."
To go along with the new, layered lengths, colors are becoming warmer. "The reverse ombre is one trend we have many clients asking for," Bliss explains. "Rather than beginning with a dark color at the top of the head and lightening to the tips, this is a reverse trend from light to dark."
For brunettes the solid colors are being broken up with highlights to add warmth. A chocolate base with caramel highlights, even copper or gold painted at the tips adds texture and is popular on the runways, Bliss explains.
For blondes champagnes and golden highlights add depth.
One popular trend for blondes is the addition of a rose gold for a strawberry or copper blonde look that adds warmth and character.
Of course, layered styles can be blown out for a straight loose look, but Bliss likes the dimension curls give to a hairstyle. "Especially with highlights, they pop on curls," Bliss comments.
For the skin, going from summer to fall, hydration is as important as it is for hair, Bliss advises. "Exfoliation is also important to keep the skin soft and fresh," she emphasizes.
Makeup colors are subtle and pastel for an overall softer look. Emphasis is on the eyes with eyebrows tame but thicker and bolder than they have been. "Don't be afraid to fill your eyebrows in to give a bolder look," Bliss says.
Bliss and her colleagues at Salon Diva can be found at 79 Mamaroneck Avenue, in White Plains. Reservations are recommended but walk-ins are accepted. Call 914-993-6300 to schedule an appointment. Follow them on Facebook at www.facebook.com/salondivawhiteplains.