Business Profile: Protective Safety Training, Putnam Valley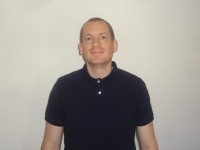 As a Village of Ossining police officer, Putnam Valley resident Mike Lantz had completed required training in such skills as CPR, first aid and AED.
But often a person in distress needs medical assistance before police and other certified emergency services workers are able to respond to the scene.
Lantz owns a company that provides training for both emergency service providers and to the general public in an effort to save lives. .
He explained last week in his police work he responded "to many calls for service where bystanders felt helpless to intervene due to their lack of training" and he wanted to do something about it.
"It's a side business," he said. "The public should know what to do when a problem needs to be met."
Lantz opened Protective Safety Training out of his home in.2008. The company's staff of public safety professionals travels to wherever his clients want their lessons, including homes and offices. The clients include both those who need certification for their volunteer or professional emergency services work and for individuals not seeking to be certified, but who want the training to prepare them for a potential medical emergency, he said.
Lantz, who describes himself as an "experienced EMS field provider and educator" as well as a full-time police officer, said that, according to the American Heart Association, 88 percent of all cardiac arrests take place at home but the general public is often are not prepared to deal with that or other medical emergencies.
As stated on the company Web site, Protective Safety Training LLC is dedicated "to educating those who have a desire to make a difference through their commitment to preparedness."
All of the company's courses comply with American Heart Association standards. Lantz said he and his employees are highly qualified to provide training. "We're all experienced" professionals with backgrounds in responding to medical emergencies, including police officers and medics, as well as educators in the field.
Lantz said his courses teach skills that could "make a difference' in the event of a medical emergency. Training is offered in such areas as cardio pulmonary resuscitation, first aid, and how to operate an automated external defibrillator, an electronic device use for people experiencing heart irregularities.
Lantz said his company also provides training for emergency service workers, such as emergency medical technicians, in "Incident Response to Terrorists Bombings," as well as how to deal with blood borne pathogens associated with such illnesses as HIV and hepatitis.
Whether training professionals or the general public the goal is the same –save lives. "It was one of the motivations of starting the business," he said.
For more information about Protective Safety Training call (845)554-0911 or visit protectivesafetytraining.com.
.