Business Profile: Jewel of Himalaya, Harrison
We are part of The Trust Project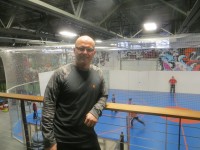 By Jon Craig – If you don't have the time, or money, to visit any countries along the Himalayan mountain range, you can at least get a taste of their specialties in Harrison.
Nuru Sherpa has opened his eighth restaurant – and the second one named Jewel of Himalaya – at 385 Halstead Ave. The eatery at Harrison Shopping Center mirrors one opened four years ago in Yorktown.
The restaurant's all-you-can-eat luncheon buffet, priced at $11 weekdays and $13 on the weekend, has caught fire in the village. It runs from 11:30 a.m. to 3 p.m. daily except Monday when the restaurant is closed.
During the buffet, Sherpa offers about 20 dishes including two desserts including vegan and vegetarian dishes.
Some of Himalaya's most popular dishes are made with garlic and ginger as well as fresh, organic vegetables. Sherpa said his cooks avoid using oil or dairy products in the meals. Each meal begins with a small dish of tamarine sauce, mint and onion chutney.
Last week, some customers' favorites included chicken chili, chicken tabouli, Himalayan noodles and vegetable pakoda.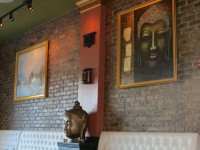 Throughout your visit you can watch beautiful, calming scenes of the Himalayan mountainsides played on the restaurant's video screen above the bar.
"I like to create a nice ambience,'' said Sherpa, who is a native of Nepal.
The Himalayan mountains cross or abut six countries: Afghanistan, Bhutan, China, India, Pakistan and Nepal. Sherpa has 150 different documentaries that play on his video screen. It's "healthier than watching news and sports all the time," he insists.
The restaurant, which opened last fall in Harrison, has gotten rave reviews from Mayor/Supervisor Ron Belmont and nursing home staff from the Osborn, 30 of whom celebrated a year-end holiday party there.
Sherpa, who has lived in the United States the past 15 years, said he's built upon the success of his first Jewel of Himalaya restaurant in Yorktown, named one of the county's "best restaurants" by Westchester Magazine.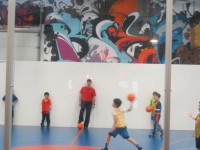 The restaurant is open 11:30 a.m. to 10 p.m. Tuesday-Saturday, and 1 to 9 p.m. Sunday. For reservations, call (914) 630-7921 or 630-7922.
For more details visit www.himalayaharrison.com.