Business of the Week: Healthy Paws Pet Supply, Mount Kisco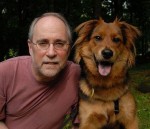 A different kind of pet store will open its doors this Friday in Mount Kisco.
Healthy Paws Pet Supply promises to educate local pet owners about the proper care of their animals, as well as offering high-quality nutritional products and accessories.
Owner Neil Rosenblum is an expert in the holistic care of small animals, particularly cats and dogs, and has been in the pet supply business for more than 20 years. In fact, Rosenblum substitutes the word "pet" for the term "family animals" since the idea of "owning" one doesn't appeal to him. The animal, he said, should be just as important as any family member.
"Here at Healthy Paws we work with a passion," Rosenblum said. "It's much more about our love for the animals than it is about making a sale."
A former electronics engineer, Rosenblum got into the business by accident. An acquaintance was looking for an investor to fund a new pet store in Manhattan, and Rosenblum, who was always fond of dogs, decided to help. That was the beginning of the popular Pet Stop on Manhattan's Upper West Side. That store, which was named Best Pet Supply Store in Zagat's Best of Issue editions for two consecutive years, is the basis for Rosenblum's Mount Kisco venture.
To provide high-quality care and advice to his customers, Rosenblum learned everything he could about the care of small animals, with a focus on cats and dogs. Reading books on rearing cats and dogs and even finding reliable resources on the Internet are good places to start, he added.
"I empowered myself, and that's what I suggest to my customers," he said.
For those who don't want to do the research, they'll find Rosenblum a man who isn't only an expert in animal nutrition, but can also provide owners with valuable advice. He's knowledgeable about how to prevent common animal illnesses, finding the proper crate or carrier, and offering strategies that can positively alter an animal's behavior.
Considering himself a "problem solver," Rosenblum, a Peekskill resident, said similar to humans, prevention is the key to having healthy dogs and cats. In the case of dogs, Rosenblum said the goal is to get them fit, trim and muscular.
Rosenblum said he prescribes animal lifestyles. In his opinion, the formula for success with domesticated animals is simple: air, fresh water, sunlight, high-quality nutrition and love. Animal care is all about common sense and understanding how animals think, he said.
While his approach to raising dogs and cats is holistic, Rosenblum said neither he nor his staff want to impose their beliefs on a customer. The goal, he said, is to inform customers about the proper nutrition for their animals and how "complimentary and alternative medicine can combine into a wonderful partnership with your personal veterinarian," he added.
Healthy Paws will carry a wide variety of what Rosenblum describes as "no-nonsense products that work." They include California Natural, Ever More Hearty Dog Food, IAMS, Natural Balance Pet Foods and Newman's Own Organics, to name a few. The store will also sell carriers and crates, in addition to a wide variety of accessories.
Rosenblum, who received the Animal Guardian Award several years ago from In Defense of Animals, an organization dedicated to ending animal exploitation, cruelty and abuse, will host a number of events at his store and in surrounding locations. There will be free puppy play groups, dog and cat adoption weekends, nutritional counseling days, obesity prevention counseling, K-9 meet-up groups in local parks, sample giveaway days, meet the groomer days, alternative veterinary medicine days and a lecture series.
The store, located at 119 Main St., will be open Monday through Friday from 9:30 a.m. to 7:30 p.m., Saturday from 9:30 a.m. to 7 p.m. and Sunday from 11 a.m. to 7 p.m. There will also be a home delivery service.
For more information, call 914-218-3413. The store's website, www.healthypawskisco.com, is currently under construction.