Business of the Week: CareerWorks, Inc., Katonah
We are part of The Trust Project
The job market has changed. Finding a job is no longer as easy as looking through the newspaper. Whether you are unemployed, underemployed or are looking to change careers if you decide to go through the journey on your own, you will be at an immediate disadvantage.    The career coaches at CareerWorks, Inc. can assist you in getting on the right track for the job for you.
"Today's market is very competitive with hundreds of applicants for one position," said Laura Olert, a partner in CareerWorks. "We help job seekers create a unique personal brand that will have them stand out in the crowd and not fall into the black hole of applicants."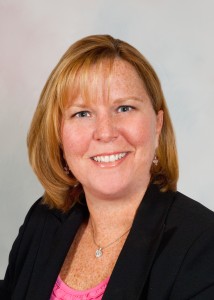 Career coaches can be valuable to job seekers in a number of ways.  From just getting recommendations on updating a resume or learning how to create an effective cover letter to devising a job search plan, finding out about the multiple avenues to pursue for job leads and practicing successful interviewing techniques, there are many areas where the knowledge of a career coach can help.
"A career coach can help an individual to assess their strengths and value as well as create a strategy and plan to reach their goals," Marie Montuori-Riffel, who is also a CareerWorks partner, said.
Olert and Montuori-Riffel have been helping clients get on the right job track since 2009. Before starting CareerWorks the two met while implementing a global career development program for JP Morgan Chase. Although they both left Chase, the duo kept in touch and decided that their joint passion for career development as well as their combined 40-years of experience was the perfect foundation to open their own career coaching business.
"We help our clients with everything from creating a resume through salary negotiation for accepting a position," said Olert. "We also coach clients with the on boarding process in a new organization so they can navigate the new culture they are in.  Many people feel they need a career coach to update their resume but what many of them realize through the process of updating their resume is that they don't have a job target and are not clear as to where they should focus their job search."
CareerWorks helps people take the vague idea of getting a job and create a road map on how to get the right job for them.
"People get frustrated with the job search process quickly and usually the frustration is that they are all over the place applying for every job out there," Olert said.  "Once they create a clear job target, they have a much more effective search.  I feel, as a career coach, this is one of the most valuable services we can provide."
Although CareerWorks assists anyone who needs help in the job market, Olert and Montuori-Riffel specialize in guiding women.
"In today's climate, many women are returning to the workforce or want to pursue a transition that requires self-assessment of strengths," Montuori-Riffel said. "Utilizing a series of questions and in some cases assessment tools, we help women determine their skills, interests and work values in relation to occupations that are a potential match."
The CareerWorks coaches also teach the job seekers how to utilize social media sites, such as LinkedIn, to market themselves, increase their networking contacts and learn about opportunities.
"There is an 84 percent success rate when job-search techniques are conducted in groups, compared with 15 percent lower rate when the same techniques are followed individually," according to Richard Bolles in his book "What Color Is Your Parachute?" That inspired Olert and Montuori-Riffel to start a job search club.
"We wanted to offer a service that was cost effective for job seekers and provided ongoing support from peers who are in the same situation," Olert said. The group will meet weekly for four weeks at the Freight House Café in Mahopac beginning Jan. 24.
At the meetings clients will get career advice at a fraction of the cost of individual coaching. They will learn the newest trends and techniques in the job search process that will help them be ahead of the competition. In addition they will get answers to overcoming the worst job search fears, develop confidence in their abilities and accomplishments no matter how big or small and expand their network.
CareerWorks, which is found online at careerworkstoday.com, also offers resume and job search workshops and have a few free introductory workshops coming up at some of the local libraries.  Sessions are currently scheduled for the Kent Library, Somers Library and John C. Hart Library in Shrub Oak.  Additionally a second series of the job search club that focus on interviewing, follow-up and finalizing the offer is available.
Olert and Montuori-Riffel also offer one-on-one services to clients.
"Our belief is that you are entitled to be in a career or a job that you enjoy going to every day," said Olert. "If you are not in that position today, a career coach can help you discover your passion and point you in the right direction in finding a position that is both challenging and satisfying.  How nice would it to be to have the alarm go off each morning and be excited about where you were headed each day?"
For more information call 914-420-3832 or email info@careerworkstoday.com