News Based on facts, either observed and verified directly by the reporter, or reported and verified from knowledgeable sources.
We are part of The Trust Project
Business Council of Westchester President and CEO Dr. Marsha Gordon discusses the post-pandemic vibrancy and resilience of the county's business community

Good morning! Today is Wednesday, May 25, and you are reading today's section of Examiner+, a digital newsmagazine serving Westchester, Putnam, and the surrounding Hudson Valley.
Need to subscribe — or upgrade your Examiner+ subscription to enjoy full access to all of our premium digital content? Take advantage of our special FREE TRIAL OFFER.
Take Examiner+ on a test drive today at NO CHARGE for a full month. Enjoy full membership-level access to all of our premium local content, delivered straight to your inbox six times a week.
---
Please take our brief Reader Survey to help us serve you better (CLICK HERE or see the link at the end of the story)
---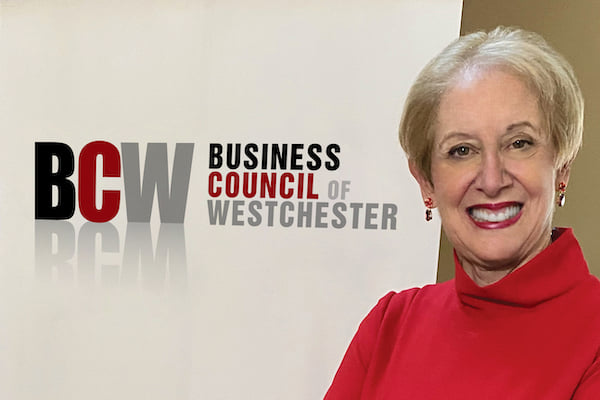 Dr. Marsha Gordon has been the President/CEO of the Business Council of Westchester for over two decades and was recently named the third most powerful person in Westchester County by City and StateNY Magazine. Gordon is known largely for her continued success in shaping and growing the country's diverse business landscape. She has been integral in strengthening the local infrastructure and promoting innumerable workforce training projects. Gordon serves on multiple boards, including the Business Council of New York State and the Westchester-Putnam Workforce Investment Board and she was former president/CEO of MetroPool, a not-for-profit organization that promotes alternative transportation options.
Needless to say, Gordon is a powerhouse in the business world and always on the go, but she made time to talk to us about her vision for Westchester County and the Hudson Valley region as well as sharing bits of her personal life.
Examiner+: Where did you grow up and what about your youth and young adulthood best describes who you are?
Marsha Gordon: I grew up in Flatbush, Brooklyn, and then we moved to Rockaway by the beach which is why I've always had a love for the ocean and the beach. I come from a working-class family and had a good mother and father — in fact my dad is 95 and still living. I got my BA from Brooklyn College and when I was in my early 20s I married a man who worked for IBM in the Hudson Valley. At that time, if you didn't work for IBM there were very few jobs, and like every young woman, I had a degree in education, even though I never wanted to be a teacher. I decided to get an MBA degree at Marist College and I took one course at a time. When I got my degree I still didn't quite know what I wanted to do and wound up working in a small non-profit cultural arts organization.
E+: How did you go from working for a non-profit arts organization to heading up one of Westchester's most influential business organizations?
Gordon: At some point, I decided to switch to the private sector and I organized the Dutchess County Chamber of Commerce. As membership director, we were able to attract the Hudson Valley Renegades to the area. I had gotten divorced and by the time my daughter was grown, I remarried. I was actually getting bored and wanted to be closer to New York City, so I enrolled at Pace University to get a doctorate in Business Administration, which I did again, taking one course at a time. I found myself working for MetroPool Transportation in Stamford, Connecticut. Then this job for the Westchester Business Council opened. It was my dream job and I was invited to apply. What I didn't know when I applied was the organization only had 300 members and was about to go bankrupt. But it's been a lot of fun over the years building up the organization. We've been able to contribute a lot to Westchester County and the Hudson Valley. Also, having worked in Dutchess and Fairfield counties I found that I was uniquely positioned to have a good regional perspective. 
E+: In your experience so far, who has inspired you most?
Gordon: I worked with a wonderful woman, Elayne Seaman, who was the Executive Director of the Mid-Hudson Arts and Science Center. She recently died but she was not only a great artist but one of the most gracious persons I've ever known. She taught me about being part of a community, speaking in public, working with volunteers, and how to run a non-profit organization. I've also had the opportunity to work with so many different volunteers in Westchester. Jim O'Toole, a spokesperson for Con Ed taught me so much about Westchester and the unique culture that's here. Many of my former board chairpersons were also inspiring such as Ellen Lynch, who had a unique perspective on commercial real estate, and Chris O'Callaghan, who truly understood commercial real estate. Tony Justice taught me governance and business finance and how to keep your house in order. Steve Jones (now BCW board secretary) advised me on governance and legal issues and how to see things through a wider lens. The current chairman of the board, Heidi Davidson, has been an expert in helping develop the Westchester Innovation Network — and there was no better person to be chair during the pandemic. There have been so many who have touched me professionally and they are all great coaches and partners in building an organization that really makes a difference.
E+: How did BCW deal with the pandemic?
Gordon: As an organization, we immediately pivoted, and thanks to the resourcefulness of our team we were able to embrace the virtual world, and reassess our programs to help and save businesses. Our membership actually increased during Covid and we were able to move forward and continue to grow as an organization. We made sure local businesses knew there were several zooms during the week at 9 am that provided information we pulled together from different sources to quickly and accurately share with our members. We were able to do troubleshooting and help with information on PPP (Paycheck Protection Program) loans and unemployment issues.  We were very conscious of the struggling hospitality industry but we are now seeing creative and innovative approaches in that industry that are making a difference.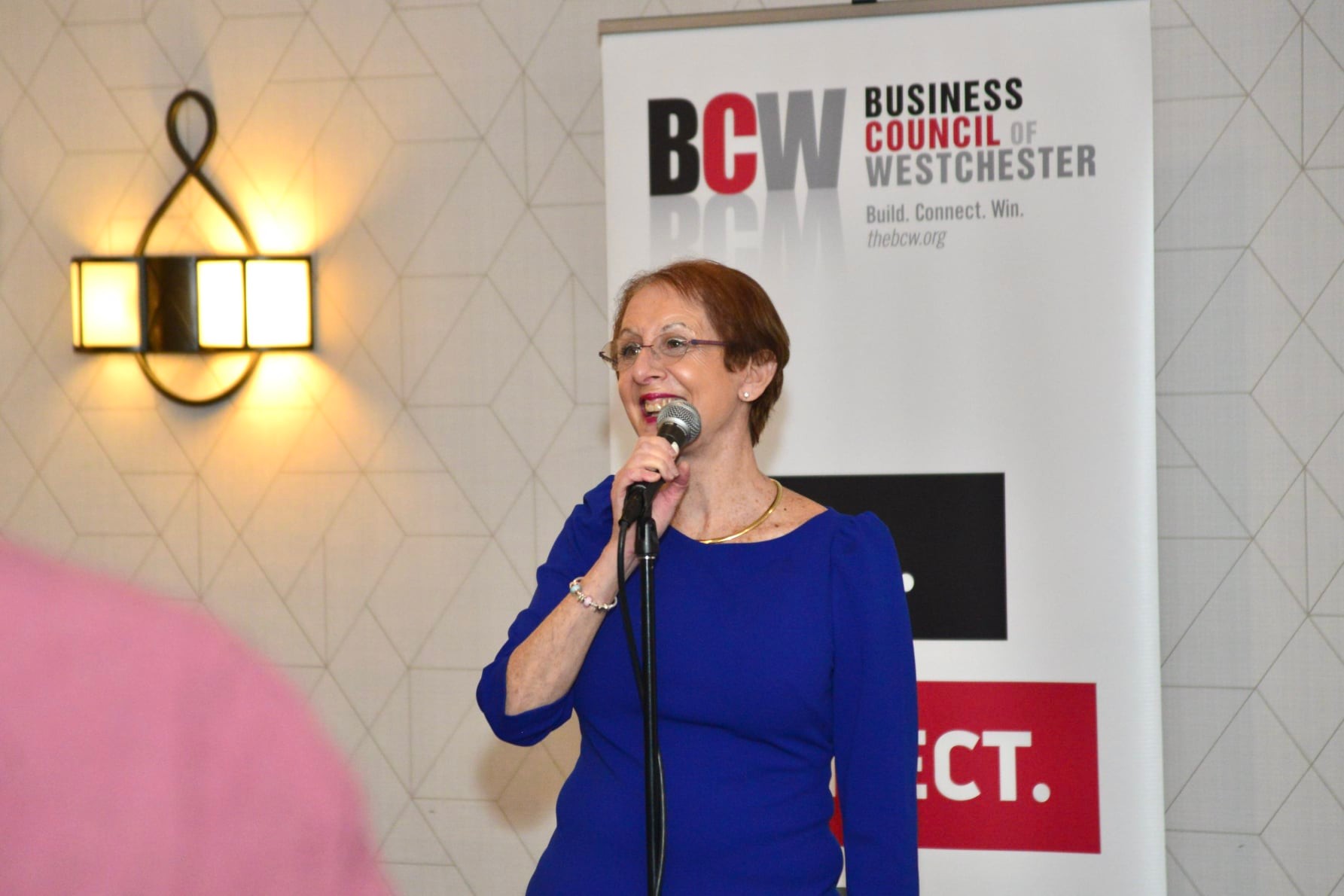 E+: Can you give an example of a Westchester business that struggled with and survived the pandemic?
Gordon: There are many but the one that comes to mind is Peter and Karen Herrero, owners of the restaurant Sam's of Gedney Way. Along with others in the New York Hospitality Group of White Plains, the Herreros changed their business model by preparing food for those who were suffering from COVID and for hospital workers all while keeping their restaurant open for take-out and curbside delivery. I love the people who give back to the community as well as make money and employ people.
E+: Are you seeing businesses here in Westchester changing, becoming more innovative, and having a broader impact on the local economy?
Gordon: There is so much innovation happening with so many companies. We developed the Westchester Innovation Network Innovator Program that brings companies together in working partnerships. We are seeing companies such as Regeneron, one of the biggest in the area, work with a company called Last20 which has invented an innovative solution that upcycles plastic waste into pavement and who will test its pavement at Regeneron's Greenburgh campus. Also, there is Clarapath in Hawthorne, a robotics company developing new ways to approach the biopsy process, and Mount Vernon entrepreneur Marion Henson who is working on food insecurity and new ways for people to get food in Mount Vernon.
E+: How important are People Skills in the business world?
Gordon: It's everything. We're not just about transactions, we're about building relationships that build on trust.  You absolutely need people skills to be able to contribute and share experiences, share clients, and referrals. If you don't have people skills you can't build a trusting atmosphere or create strategic alliances. At BCW we are laser-focused when it comes to the needs of our members in developing an atmosphere of mutual respect and trust with each other.  If you invest time and develop relationships, your business will grow. We see this in our 140-plus not-for-profit members who are a very big part of the business community as well as economic generators and we are really proud of their work.
E+: On BCW's website there is a tab entitled "Anti-Racism Resource Center with about 14 different videos addressing the issue. How did that come about?
Gordon: After the terrible murder of George Floyd we immediately put a series of webinars up on the site which were watched by over 3,000 people from all over the state. We know how important it is to balance life issues while staying focused on what businesses can do using an anti-bias lens.
E+: What emerging industries do you see for Westchester County and the region? What industries seem to be struggling?
Gordon: We're watching the film and video industries coming here and shooting movies and TV shows. They're getting big. We also see more renewable energy companies locate here — we want to see more of that so we can establish more green energy business partnerships. There's also growth happening in advanced manufacturing. Unfortunately, the industries that seem to be fading are hospitality, especially the restaurants. It's very sad to see so many restaurants close during the pandemic, forcing so many people out of work. There's also the shift and downsizing of large corporations — but that's really global forces at work and not community forces.
E+: How do you take a break from your busy, non-stop job? What are your personal interests that energize you?
Gordon: My job is so much a part of my life now, but my personal life is very full. I have two little grandchildren, and that's a very positive part of my life. I spend a lot of time with them on weekends.  I am a member of a community orchestra where I play second violin — very badly I admit — but I keep it up because it's an important part of my life. I like to walk and go to the movies. I sometimes write reviews on Facebook and for the Arts Westchester newsletter. My husband and I have a really rich circle of friends we enjoy spending time with, as well.
---
Abby Luby is a writer and journalist living in the Hudson Valley. She currently writes for The Examiner and has written for The New York Daily News, SolveClimateNews, The Villager, The Real Deal, and the Record Review (www.abbyluby.com). Her feature writing on food and on the arts has been published in Hook Magazine, Valley Table Magazine, Edible Hudson Valley, Roll Magazine, Living@HomeCT, the Poughkeepsie Journal, The Stamford Advocate/Greenwich Time. Luby began writing creative non-fiction and poetry eight years ago. Her published short stories appear in the literary journals Parhelion and Persimmon Tree.
---
TELL US WHAT YOU THINK! TAKE OUR BRIEF READER SURVEY NOW
Please help us serve you better by completing this brief, four-minute survey.
We'd love to know your thoughts and opinions on what you like, what you'd like to read more about, and how we can do better.
CLICK HERE to take our survey or visit
www.surveymonkey.com/r/ExaminerPlus
---
Examiner Media is a proud participant in The Trust Project.

CLICK HERE to review our best practices and editorial policies.

This piece is a news article. CLICK HERE to learn about our definitions for types of stories.

We welcome corrections, story ideas, and general feedback. CLICK HERE to use our actionable feedback form.
---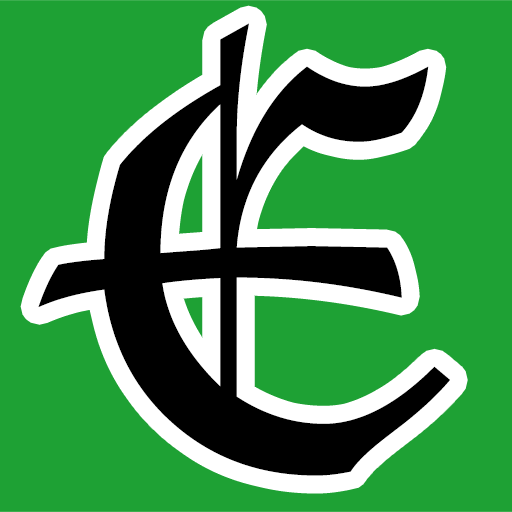 Examiner Media – Keeping you informed with professionally-reported local news, features, and sports coverage.