Business Class: Where to Hold Your Special Event in 2015
We are part of The Trust Project
By Morrris Gut – It might be a wedding, special birthday or anniversary, or a functional space for a business meeting; we're always on the lookout for venues to hold that special event and be well catered to. Here are a few suggestions in the Westchester area.
Mulino's at Lake Isle Ready for Booking. From the same experienced crew that has been serving patrons at Mulino's of Westchester in White Plains for the past 20 years comes Mulino's at Lake Isle, a major state of the art multi-sectioned catering facility currently undergoing a $1.5 million dollar reconstruction on the grounds of Lake Isle Country Club, 660 White Plains Road in Eastchester. Partners of the newly formed Eastchester Events are Louis Gigante, proprietor of Mulino's Restaurant, and Gieto Nicaj, a veteran of the hospitality field and founder of Masterpiece Caterers in New York City. Louis Gigante Jr., also a principal in the project, hopes to have the place up and running by next month. When operating at full throttle we are told, it will be able to accommodate up to 1000 guests for all types of catered events and functions. There is a full-service a la carte restaurant in the works, too. Call ahead for personal tour. For further info: 914-961-7800. www.mulinosgroup.com.
The Historic Mansion On Broadway. It is a 115-year old historic building in the heart of Westchester County, just off the Cross Westchester Expressway, loaded with the charm of a bygone era. It has undergone a multi-million dollar renovation and refurbishing, and is operated by a creative culinary team ready to make your special event most memorable. Dynamic proprietor Michael Pasqualini offers 10,000 elegant and functional square feet of meeting and special event space. Careful renovation has restored the Mansion to its original glory while adding state of the art A/V equipment. An interior facelift has enhanced the classic beauty right down to the mahogany outfitted ballroom with coffered ceilings and handsome furnishings ready to serve as the backdrop for all your special occasion needs. A bar/lounge is available, too. Whether you are planning a corporate meeting, any kind of event for up to 240 guests, Michael Pasqualini cordially invites you to a unique tour and tasting right on the premises by advanced reservation; ample parking; 39 North Broadway, White Plains; 914-949-6900; www.mansiononbroadway.com
La Riserva, Enhanced. The dining rooms here have been enhanced. There are now beautifully framed one-of-a-kind vintage photo blow-ups highlighting the walls from owner Michael Vivolo's hometown in Italy, some dating back to the 1920's and 30's. They are a must see. The private meeting room can hold up to 60 guests comfortably. Chef/proprietor Michael Vivolo and his wife Margaret have been serving 'the Italian classics' here for over 35 years and the soothing atmosphere and friendly ambiance keep it a treat. Some of his most popular dishes: flavorful Polenta with shrimp and mushrooms; Veal Chop alla Griglia, with mushrooms and roasted potatoes; or the Branzino Mediterraneo. $12.95 luncheon specials. Open 7 days for lunch and dinner; 2382 Boston Post Road, Larchmont; 914-834-5584; free parking; www.lariservarestaurant.net.
Ciao's Renovation. A major renovation has contemporized the dining area and private party/meeting rooms. Zef and his friendly crew have been marking their 25th Anniversary with generous platters of Italian/American cuisine served with gusto. Be seated and have Peter, the genial general manager suggest such open kitchen specialties as: Hot Antipasto for two, three or more, loaded with delectable fruits of the sea; fresh Arugula Salad with goat cheese, marinated Portobello mushrooms, sprinkled with balsamic vinegar; house made Pappardelle with fresh tomato, basil and chunks of fresh mozzarella; Salmon ala Ciao, with white wine, lemon, capers and asparagus; or Veal Salvaggio, decadently good with cognac, garlic, sage, shitake and porcini mushrooms. From the grill come such hefty cuts as: Broiled Veal Chop, Black Angus Shell Steak , Sausages Frioli served with peppers (hot or sweet), mushrooms, onions and sliced potatoes; and Pork Chops with vinegar peppers. Pizzas, too. Enhanced catering facilities available upstairs and downstairs. Open 7 days a week. Major credit cards. Free and valet parking; 5-7 John Albanese Place, Eastchester; 914-779-4646; www.ciaoeastchester.com.
New Prix Fixe at Sofrito. Host-owner J R Morales and his team have made this rhythmic spot a must-stop on the Latin-themed dining and nightlife crawl. Take advantage of the new 3-course Prix Fixe lunch menu: $19.95. There are spirited Happy Hours from noon to 7 p.m. Monday through Friday at the bar featuring specialty priced cocktails and appetizers. And among the best dining deals in Westchester right now are the fixed price multi-course dinners served 7 days a week. Beautifully plated and generously portioned Puerto Rican and Caribbean specialties. There is a well-appointed room in the rear for a large business group, and Sofrito has partnered with Westchester Manor in Hastings on Hudson for corporate events for up to 350 guests. Check out the Latin Sushi, too. Open 7 days a week for lunch, dinner and Sunday brunch. Dancing and live entertainment schedule. Municipal and valet parking; 175 Main Street, White Plains; 914-428-4740; www.sofritowhiteplains.com.
Morris Gut is a restaurant consultant and former restaurant trade magazine editor. He has been tracking and writing about the food and dining scene in greater Westchester for over 25 years. He may be reached at: 914-235-6591. E-mail: gutreactions@optonline.net.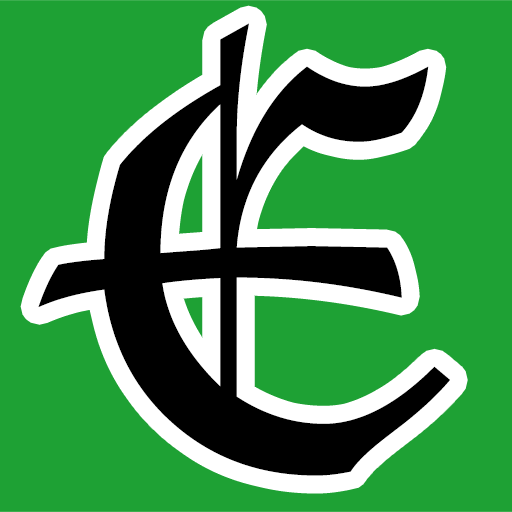 Examiner Media – Keeping you informed with professionally-reported local news, features, and sports coverage.