Briarcliff Manor Home to County's Newest Affordable Housing Project
We are part of The Trust Project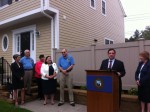 Owning a home in Westchester County will be a bit more affordable thanks to the construction of Comstock Heights in Briarcliff Manor.
The condominium complex, which celebrated its grand opening with a ribbon cutting on Thursday, consists of 14 fair and affordable condominium units on North State Road. Each unit has two bedrooms and two and a half baths, and is estimated at $228,000, which will allow families to remain in Westchester.
"We want our young professionals to be able to live in our communities, we want our seniors to be able to live in place, we want the active, vital communities that we've always had here in Westchester," said County Legislator Catherine Borgia (D-Ossining).
Borgia, a former chair of the Board of Legislators' Government Operations Committee, helped to get the project approved at the county level. She applauded the development team for reacting to community need by building the units.
The units not only provide opportunities for aspiring homeowners, but they count toward a housing settlement between the county and HUD which requires Westchester to build 750 fair and affordable units across 31 communities by the end of 2016.
The condominiums sit on a former office park, which was owned by Comstock Contracting, and features two commercial buildings at the front of the property in addition to the housing units, an innovative idea that Briarcliff Mayor William Vescio said he hopes to see again. The mixed use development was also praised at the state level.
"I want to applaud Eric [Abraham] and the development team for the concept of mixed-use development…when you are faced with the challenge of limited development opportunities due to space constraints, you have to get creative," said Matt Nelson, president of the New York State Division of Homes and Community Renewal.
Abraham, who built the development at no cost to the village, said that the idea for the affordable housing units came about when the company wanted to do more with the land that contained an underutilized office component. It took two and a half years from the time of the initial proposal in 2009 to the time of the closing in 2012. It took an additional year and a half to build the project.
Abraham said this was his first experience constructing affordable housing, but he ensured the public that even though the units may be cheaper, they are built with the same care and the best materials possible just like all Comstock projects.
A variety of officials attended the event and applauded the partnership between government and private entities.
"Often, people talk about how government gets in the way of things, and one of the things I love about working in housing…is it is a case where there is incredible innovation and partnership…and it's really government at its best when we can couple together multiple sources and come out with such a beautiful [result]," said Holly Leicht of the U.S. Department of Housing and Urban Development (HUD).
Leight said that Comstock Heights is the "poster child" for the type of developments that HUD is trying to promote throughout the United States.
Although the official ribbon cutting ceremony was held on June 19, many residents began moving into the complex earlier this spring. While many could not attend due to work or school,  resident Elly Chui said Comstock Heights gave her and her husband an opportunity they thought they would never have.
"We think of this as our wedding present from God," she said.
In order to qualify to purchase a unit, individuals and families must have annual gross income that is no more than 80 percent of the medium income for the area. A family of two must make less than $66,750, while a family of four must bring in less than $83,400 annually.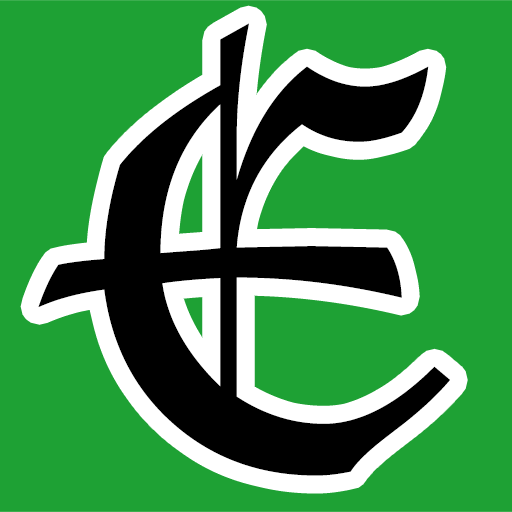 Examiner Media – Keeping you informed with professionally-reported local news, features, and sports coverage.