Briarcliff Edges the Panthers in the First-Ever Mt. Pleasant Cup
We are part of The Trust Project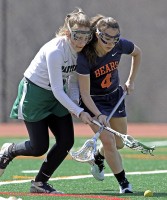 By Monica D'Ippolito – In the first-ever Mt. Pleasant Cup girls' lacrosse championship game, the old rivalry between Briarcliff and Pleasantville turned into a classic matchup.
The two teams traded lead changes seven separate times Saturday afternoon at Valhalla High School, but in the end the Bears were able to come away with a 15-13 victory to remain undefeated so far this season.
"This is the biggest game of the year, we're playing Pleasantville, it's our first in-league game," said Briarcliff's Jordana Cohen afterwards, noting that she and her teammates were spurred on by their halftime chat. "We just needed motivation and our coach was just like, 'Who wants it more?' And we said we did."
Despite outshooting the Bears 29-21 and winning the majority of draw controls 16-11, Pleasantville (2-3) wasn't quite able to put the ball in the back of the net enough times to take control at the end of the game.
"I think we were anxious to score because it was a back-and-forth game and our shot selection wasn't the best, but their goalie (Elizabeth Kreppel) came up really big for them today," Panthers coach Allison Steinberg said. "I think we started to get tired. We had a really contentious game that went late (Friday) against Pearl River and I think we just got outplayed."
Coming into the contest, the Bears' Cohen was just one goal shy of reaching the 100-goal milestone for her varsity career. It didn't take long before the junior celebrated the accomplishment, as she took the ball off the opening draw and netted the game's first score just 16 seconds in.
"I mean, this is pretty big," Cohen said. "I've been playing on varsity since my freshman year and this is my 100th goal. It's amazing."
"She is a great player," first-year Bears coach Jess McDonough said of Cohen. "I think it's good to see a middie be able to get her 100th goal, and she does a lot more than score goals for us. So I'm just really happy with her and very proud of her."
After the quick Cohen goal, Kate Manganello added Briarcliff's second goal nearly a minute and a half later. But Pleasantville tied up the score with goals from Kathryn Finnegan and Nicole DiFabio.
DiFabio would tie the game two more times in the opening half. At the 11:11 mark, the junior attacker dodged her defender and netted her second goal, tying the game at 4-4. Then, with 9:33 remaining, she made good on a free position from the right- hash mark, tying the game up at 5-all.
Cohen knotted up the score one final time before the half, finishing off a free- position opportunity from straight on with seven and half minutes remaining.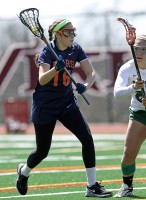 Pleasantville held possession the majority of the time after the Cohen goal, but the Panthers couldn't capitalize. They put seven more shots on goal, but none found the back of the net and the score remained tied 6-6 at halftime.
"We talked about going back to basics," McDonough said of her halftime speech. "Just taking a breath, throwing and catching, taking an extra second and making sure our passes were on, and moving to the ball."
Briarcliff opened up the second half with back-to-back goals from Cohen and Lexi Grasso, but Pleasantville quickly tied the game once again with goals from Lauren Schmidt and Nancy Howe.
A DiFabio score at the 17:13 mark gave the Panthers their first lead of the second half. She chased an initial P'ville shot and was given possession behind the net. As soon as the whistle blew, she rolled the crease and ripped a shot past Briarcliff's Kreppel.
McDonough called a timeout after the goal and her message must have hit home for the Bears because they won the ball on the ensuing draw, which led to a game-tying goal by Cohen with 16:36 left.
Howe assisted on a Peyton Long goal that gave Pleasantville back the lead, but Cohen soon continued her dominance on the offensive end, netting her third tally of the game.
The game was tied one last time, 11-11, when Jordan Ricciardi picked up a ground ball and placed it past Pleasantville goalie Tess McFadden. Briarcliff then added three more goals in succession to finally gain the upper hand. Grasso, Cohen and Manganello all found the back of the net to give the Bears a 14-11 lead.
The cushion was just enough to subdue the Panthers, who still continued to battle back in the final three minutes. But Briarcliff held the ball and ate up enough time on the clock, limiting Pleasantville's chances to score.
"I don't think we've won a tournament in the past 10 years or so, so it's really unbelievable that we've been able to come this far," Cohen said. "Especially in a new tournament with our new coach, it's really crazy how far she's gotten us so far this season."
Ricciardi finished with five goals and Cohen ended up with four goals and one assist for the Bears, while DiFabio recorded four goals and Nancy Howe totaled three for Pleasantville in the loss.
"I think we played an unbelievable game against Pleasantville," said Cohen. "They're our biggest rivals. They're a very, very aggressive team and I really think we pulled through."
Cohen, along with DiFabio, Howe, Schmidt, Levy and Grasso were each named to the all-tournament team, while Kreppel, who made 12 important saves, was selected as the MVP.
"It's awesome," McDonough said after her team improved to 5-0 with the victory. "It's our first league win, and it's great to be first place in the first-ever tournament. So it's good win overall."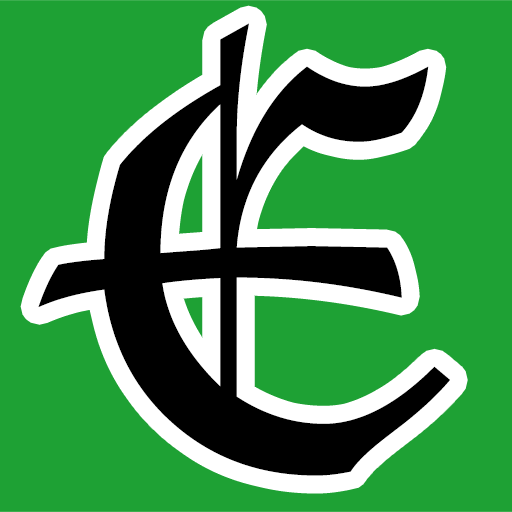 Examiner Media – Keeping you informed with professionally-reported local news, features, and sports coverage.