Brewster Senior Named Semifinalist for Scholarship
We are part of The Trust Project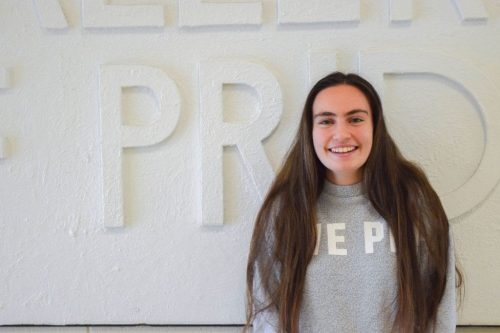 Brewster High School's Brianna Sayegh was recently named a semifinalist for the 2019 class of the Coca-Cola Scholars Program. Sayegh now moves on to the next round of the selection process in hopes of receiving a $20,000 college scholarship.
Out of 95,000 applications across the country, 1,896 high school seniors were selected as semifinalists based on their academic excellence, leadership and service demonstrated in school and community activities. Of those, 150 semifinalists will ultimately be awarded with college scholarships.
"We believe that identifying these young leaders throughout the country and encouraging their passion for serving others not only empowers the students, but also lifts up those around them," said Jane Hale Hopkins, President-Elect of the Coca-Cola Scholars Foundation.
Sayegh is incredibly active in both the school and in the greater Brewster community. An athlete, she plays field hockey, basketball, and runs track and field. She's also a member of the Girl Scouts, Brewster Students Against Cancer, Science Honor Society, Mu Alpha Theta, and president of Brewster High School's Varsity Club.
Sayegh is currently working on phase two of the application, which includes essays, recommendations, and transcripts. There will be 250 regional finalists selected by the end of January. After participating in online or in-person interviews, 150 Coca-Cola Scholars will be named in March. In April, they'll be invited to Atlanta for a banquet and Leadership Development Institute facilitated by program alumni.
Sayegh is excited for the opportunity and considering attending Mt. Saint Mary College or SUNY Oneonta.