Breakthroughs for Some Advanced Prostate Cancer Patients
We are part of The Trust Project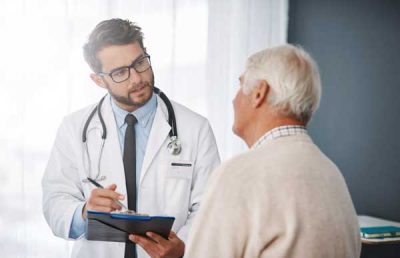 News that the FDA has recently approved a new treatment for advanced prostate cancer is certainly cause for excitement – and, along with other developments, shows promise for the future.
The treatment involves combining two medications. Enzalutamide, sold by the brand name Xtandi under a joint arrangement between Pfizer and Astellas, is used in the treatment of prostate cancer along with medications to lower testosterone to minimal levels in the treatment of metastatic castration-resistant prostate cancer (mCRPC) – a form of prostate cancer that has spread from the prostate to other parts of the body and no longer responds to standard hormone-blocking treatments. It also is used to treat nonmetastatic castration-resistant prostate cancer and metastatic castration-sensitive prostate cancer (mCSPC). Talazoparib, sold by Pfizer under the brand name Talzenna, is used for treating advanced breast cancer with mutations in the Breast cancer type 1 or type 2 (BRCA1 and BRCA2) proteins.
The FDA approval was based upon a study of 399 men with mCRPC, who were randomly placed into two groups: one received the Xtandi/Talzenna combination, while the other group was given Xtandi and a placebo. The subjects had an average age of 70, with most having already been treated with chemotherapy and/or another prostate cancer drug, abiraterone, which Janssen Biotech sells as Zytiga. All of the subjects were positive for a BRCA mutation or another defect affecting other DNA-repair genes.
The study found that, after roughly three years, the Xtandi/Talzenna combination demonstrated a 55% reduction in the risk of disease progression or death in patients with mCRPC.
That is a decidedly impressive figure, says Dr. Seth Lerner, Director of the Prostate Program at White Plains Hospital's Center for Cancer Care, and indicative of the amount of progress that has been made with treating mCRPC over the last decade. As noted, mCRPC occurs when the patient's body has developed a resistance to other treatments – something that can take place anywhere between 12 months and 10 years after beginning standard treatment.
Dr. Lerner adds that this is actually the third treatment the FDA has approved in this area. In 2020, the agency approved olaparib (Lynparza) and rucaparib (Rubraca), which have also shown effectiveness in treating men whose prostate cancer has spread and whose bodies have stopped responding to standard hormone treatments. To receive any of these treatments, men must also have specific genetic alterations that prevent their cells from repairing damage to their DNA.
"The fact is that around 10-12% of men who are diagnosed with prostate cancer have an inherited genetic mutation like BRCA1 and BRCA2," Dr. Lerner notes. Roughly the same percentage of women are found to have those mutations, which puts them and their children at a higher risk of developing breast and/or ovarian cancers.
"Genetic testing, which can be done through a simple saliva or blood test, can be a great help in determining not just one's own situation, but the potential risk of their children – sons as well as daughters – for developing cancer caused by the mutation as well," Dr. Lerner says. "That can have a significant impact on family planning, as well as posing major questions in other parts of one's life."
With approximately 10-12% of all prostate cancers being inherited, Dr. Lerner says he routinely sends patients certain patients to a genetic counselor for testing – but emphasizes that not all men who have tested positive for the disease, or are simply curious about the possibility, will be automatically referred for genetic testing.
"You have to look at whether there is a family history of certain cancers, including breast, ovarian, pancreatic, colon, melanomas, and of course prostate," he says. "Those who present with metastatic cancer, or have high-grade cancer, will also be referred to a genetic counselor."
Men with prostate cancer that hasn't spread beyond the prostate, and who do not have a family history of the disease, are not urged to undergo genetic testing. Dr. Lerner says he will discuss the matter with any patient who still wants to undergo the process, but indicated that a genetic counselor may advise against proceeding with the test.
It is important to note, however, that most men diagnosed with prostate cancer do not die from it. The ACS says that more than 3.1 million men in the U.S. who have been diagnosed with prostate cancer at some point are still alive today.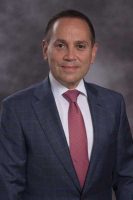 "As is usually the case, early detection is key," Dr. Lerner says. "The general recommendation is that adult men receive a prostate exam every 3 to 5 years, but discuss with your physician the best approach for you."
Dr. Seth Lerner is Director of The Prostate Program/Urologic Oncology at Advanced Urology Centers of New York/White Plains Hospital, with offices at our 170 Maple Avenue location. White Plains Hospital has one of the busiest robotic surgery centers in Westchester County for prostate cancer treatment. To make an appointment, call 914-949-7556.
Health Matters
The original version of this article was published in Health Matters, a White Plains Hospital publication.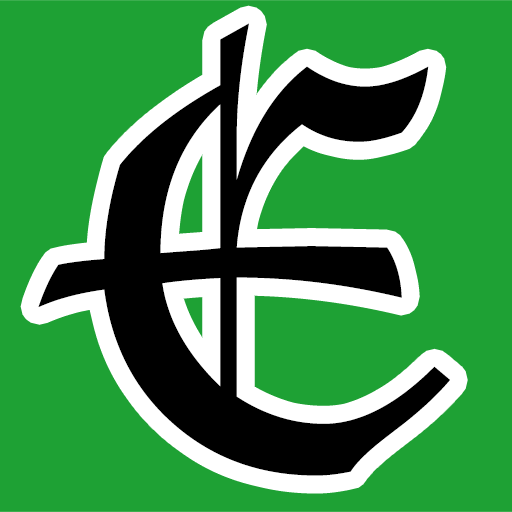 Examiner Media – Keeping you informed with professionally-reported local news, features, and sports coverage.