Bookstore Reflects on Borders Closing
We are part of The Trust Project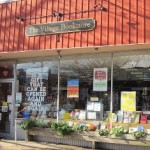 The Village Bookstore continues to hang on as others bite the dust.
The bookstore, a Pleasantville institution for almost 40 years, continues to remain standing, even more impressive after Borders filed for bankruptcy, closing its Mt. Kisco location.
As bookstores struggle with the rise of the Kindle and the popularity of amazon.com, The Village Bookstore remains as one of the only independent bookstores in Westchester.
"It isn't good news when anybody closes," Ray Solomon, who co-owns the store with his wife, Yvonne van Cort, said. "It's a sign of the kinds of problems that we're all having."
While Solomon wasn't privy to what exactly caused Borders to close, he believes it was due to its book sales being encroached upon by e-readers, and music sales also heavily declining. Solomon said he feels for Mt. Kisco, which lost a major anchor.
"My guess is there are about 200 customers a day that are not coming to Mt. Kisco and going into other stores," Solomon said. "That must be really painful for those businesses."
Solomon said they did notice a decline in sales when e-books took off, but said sales have increased since Borders closed, including a very busy December.
"We had a significant amount of new customers that were displaced by Borders shoppers," Solomon said. "Our shelves were emptied out."
Shoppers have also expressed to Solomon how much they appreciate the feel of shopping in a small independent bookstore.
"It's a different experience," Solomon said. "Westchester has people that don't always have to get the cheapest price. They are willing to pay full price for a book if it means supporting a small business in town."