Board Walks Out, Cops Called In at Tense Chappaqua School Meeting
We are part of The Trust Project
By Anna Young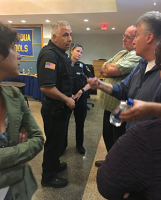 The Chappaqua Board of Education meeting took a turn for the worse Tuesday evening when trustees and administrators walked out of their meeting and called New Castle police for assistance.
Parents in attendance had grown increasingly frustrated after the board of education addressed other items on the agenda before taking open comments from the public. Since the start of the school year, some parents have attended board meetings harshly criticizing the district's handling of the Christopher Schraufnagel sexual abuse controversy.
"You're filibustering the public comment," said parent Will Wedge, a community member who has continually called for the resignations of Superintendent of Schools Dr. Lyn McKay and board President Alyson Gardner.
After a 90-minute interactive presentation involving students and teachers about the district's STEAM program, the board spent an additional half-hour discussing the construction of a turf field, ignoring the full room of restless parents waiting their turn to speak.
An outraged Wedge, one of many residents who have demanded action in the wake of growing discontent as details have emerged about Schraufnagel, the former Horace Greeley High School theater teacher, stood up and interrupted the meeting. He said the public wants to comment on matters that are important.
Trustee Jeffrey Mester quickly called Wedge rude before warning him that if he didn't stop interrupting he would be asked to leave. Wedge responded that the board was responsible to the community and urged it to open public comment.
When other parents joined in to voice their aggravation, Trustee Karen Visser threw her hands up in frustration and walked out, quickly followed by the rest of the board and administration.
"This is a huge disappointment," Barbara Buxbaum, leader of the local group Families Advocating for Children and Transparency at School (FACTS) yelled out as they were leaving. "This is what happens when concerns aren't addressed over a year and a half."
Parents converged at the Oct. 18 meeting at Horace Greeley High School to once again demand answers regarding how Schraufnagel was permitted to engage in inappropriate activity with students over several years. Schraufnagel was originally charged in a seven-count indictment last October. He pleaded guilty to three misdemeanor charges in August, but that plea has since been rejected by Town Justice Douglas Kraus.
With parents questioning whether the meeting was adjourned or in recess, Gardner told the emotional crowd that the board's recess "will last as long as it needs to."
Sandra Nohavicka, along with several other parents, accused the board of strategically stalling the meeting.
During the hour-long recess, residents in attendance grew angrier, even more so when New Castle police officers arrived, stating the board felt physically threatened by Wedge. This is the second time Wedge has had police called on him. Officers visited his home on Oct. 4 after anonymous complaints were made about his alleged threatening behavior at a Sept. 27 district coffee at Westorchard Elementary School. However, parents who were at that meeting came to Wedge's defense.
"This is a ploy," Wedge said to one of the responding officers. "They're using you as a way to try to intimidate us and not hold this meeting."
Officers spent 45 minutes shuttling between the school's commons area where the meeting was held and the room where the board recessed, negotiating terms on how to prevent the meeting from getting out of hand.
During the negotiation, one parent stood at the podium asking for everyone's attention. She had prepared a statement for the meeting and wanted to be heard, stating that it was more important for the community to listen than the board. During her statement, an officer returned informing the public that the board would only continue the meeting with police supervision.
Wedge was told that if he didn't cooperate he would be asked to leave and he would be arrested if he refused to comply. Wedge told police he refused to be intimidated for voicing his opinion even if it meant being arrested.
"The irony is Schraufnagel won't go to jail, but Will might," Nohavicka said.
Six officers remained present as the board reseated.
When the meeting resumed and public comment started, parents lined up one after another sharing their disgust with how the board has continued to handle the matter.
"Kids' lives have been destroyed," one parent said. "This board needs to apologize to the community for their lack of sensitivity."
"Nobody is listening to the community's concerns," Buxbaum said. "The board needs to communicate better."
Susan Flannigan and Jane Sheperdson said the community hasn't healed and that it is important to restore harmony, communication, community engagement and mutual respect.
Speakers raised the subject of leaked e-mails this summer that detailed disparaging comments made by trustees about outspoken community members. The e-mails showed a lack of empathy toward the community, they said.
"I'm sorry if feelings were hurt, but we were victims of a hack," Gardner said. "What we said was said in private."
"This started as a story of sexual abuse and turned into a story of covering up sexual abuse. Why do you feel remaining in your position helps the school?" parent Sanford Bernardo asked of McKay.
McKay did not respond.
"McKay's lack of response is the silence that screams the problems of the board's failure to communicate," Wedge said. "It shows a lack of responsibility."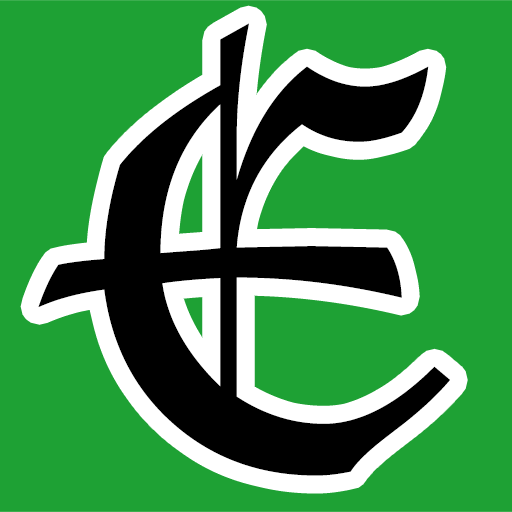 Examiner Media – Keeping you informed with professionally-reported local news, features, and sports coverage.