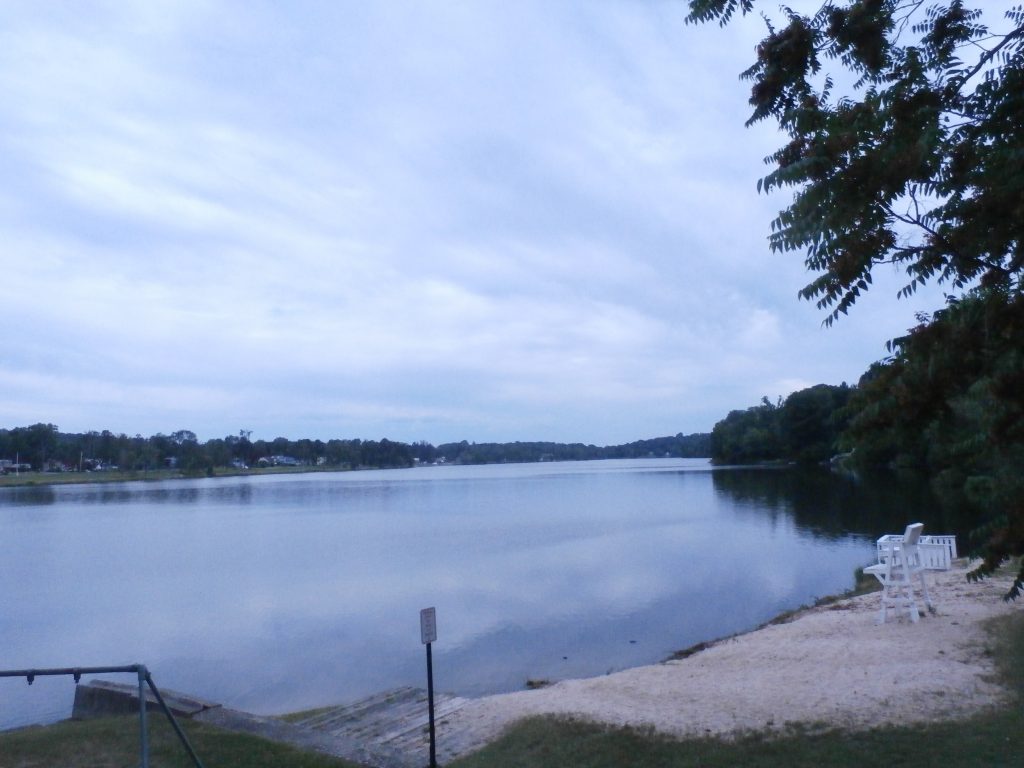 In past years when the sizzling summer weather finally arrived in Putnam County, beaches usually wouldn't face closures due to blue-green algae until the end of the season.
That's not the case this year, as the county health department has been forced to close as many as a dozen beaches throughout the county earlier this season than ever before, environmental health supervisor Shawn Rogan said. With weather in the mid-80s last weekend, at least nine lakes in Putnam had suspicion of blue-green algae, resulting in widespread closures.
"It's widespread so it's not just in one particular area," Rogan, who oversees the health of lakes in the county, said. "Putnam County has certainly been hit hard by blue-green algae closures."
While Rogan conceded no one has all the answers as to why the algae has been so prevalent, he noted septic systems leaking into lakes and runoff from untreated storm water, which could include fertilizer from lawn work, are two possible causes.
While Putnam residents might begrudge the fact they can't enjoy the cool lake water due to the closures, the health effects caused by swimming in a body of water with blue-green algae could be harmful. Exposure to the toxins from the algae blooms could result in diarrhea, nausea or vomiting, skin, eye, or throat irritations or breathing difficulties.
"Our goal is certainly not to shut beaches down, our goal is to protect the residents of Putnam County," Rogan, who is also a Patterson councilman, said.
Putnam Valley Supervisor Sam Oliverio said three beaches in Lake Peekskill and a couple beaches at Roaring Brook have been shut down, which has frustrated residents. Oliverio, who is in talks with state and county health officials, hopes all the algae will be gone in a few weeks.
"It's the worst start," Oliverio said.
Oliverio explained the town has tried to counteract the algae by using 18 spouts in Lake Peekskill that subsurface and provide a whirlpool effect.
One lake that has not faced problems is Lake Oscawana.
While beaches were supposed to open on Memorial Day, many have been closed over the last month resulting in numerous complaints being directed to town hall.
"As I explained to them, the health of your animals and you are more important than your swimming," Oliverio said. "It's not only here."
In Kent, Supervisor Maureen Fleming said the excessive heat and humidity has forced beaches to close, including those around Lake Carmel.
"It's unfortunate it's so widespread," Fleming said, noting more than 30 lakes across the state have dealt with blue-green algae.
Fleming said two lakes in Kent were selected by the state for a pilot program where hydrogen peroxide is put into one lake and an ultrasonic device is used on another lake to see if those options are efficient ways to fight this problem. Those treatments have been occurring for the past three weeks.
Another program headed by the state that's underway is exploring whether to implement sewer systems near beach lake communities to eliminate septic tanks. "Everyone is really flummoxed by this," Fleming said. "Residents are very disappointed and I don't blame them, but there's no magic answer."
Adding to the frustration is the county health department's ability to close a beach based on a visual inspection while a lab test is required to reopen the beach, Fleming said. The testing doesn't come until 24 hours after it appears the algae has disappeared, Fleming added.
The protocol was put into place by the state health department and Department of Conservation. Rogan said it's become easy to spot blue-green algae due to its common reemergence.
He asked that residents learn as much as possible about blue-green algae and be able to identify these harmful blooms. If residents see an algae bloom, contact the health department (845-808-1390) to report it to the officials. On July 31, at 7 p.m. the health department will hold a workshop at the Mahopac Public Library to discuss blue-green algae.
Rogan warns the blue-green algae problem in Putnam is far from over.
"I think this is going to happen all summer long," Rogan said.