No Re-election Plans for Putnam County Legislator Birmingham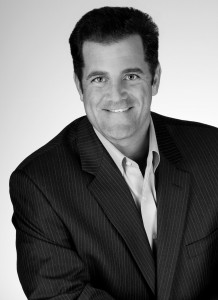 After nine years on Putnam County Legislature, Dan Birmingham (R-Brewster/Mahopac) will call it quits. He announced today that he will not be seeking a fourth term as a county legislator representing District 7 which includes Mahopac, the Village of Brewster and the Town of Southeast.
"I have enjoyed every minute being a county legislator," Birmingham said.  "Serving as a legislator has provided me with the opportunity to give back to a community that has been so special to me and my family.  After almost 24 years of on-and-off service in county government, I figure it's time to clear the way for some new voices and some new ideas."
Birmingham has been an independent voice on the legislature. He voted against such high profile issues as the extension on the increased sales tax in the county and the county's participation in the MS4 (municipal separate stormwater sewer systems) coalition.
The cemeteries are filled with people who have been replaced. I will be replaced by someone who is just as qualified and just as independent," said Birmingham. "I really do think that."
Although Birmingham is permitted to run for one more term under the the term-limit legislation passed last year, he decided that he is only interested in completing his current term, which will end on Dec. 31.
"Life is a balancing routine," Birmingham said.  "My plate is becoming rather full with life and with work. I didn't want to get to the point that either my work or the legislature suffered. I am not at that point yet, but things are becoming so busy–both in the legislature and in my professional life–that I did not want to short change either."
Birmingham was first elected as a county legislator in 2003 when he ran on the Republican line.  The then-35 year-old Brewster Village Trustee won a three-way contest against former County Executive David Bruen and then-Town of Southeast Supervisor Lois Zutell.  He won re-election in 2006 with 94 percent of the vote against former Town of Carmel Councilman Norman Marino.  He faced no opposition in 2009.
Despite being the most junior member of the county legislature at the time, Birmingham was unanimously chosen by his colleagues to serve as chairman of the county legislature in 2006 and again in 2007.  He has also chaired the rules and economic development committees of the county legislature.
During his tenure, Birmingham has sponsored many pieces of legislation including: (a) a charter change to allow the county legislature to independently reduce county spending during the middle of a fiscal year, (b) the improvement and re-codification of the County's Ethics Law, (c) legislation establishing a tax stabilization reserve fund and other enactments all aimed at lowering the tax burden on Putnam's residents.
Birmingham began his public service during his high school and college summers when he served as a lifeguard at town parks in Carmel and Putnam Valley.  "That was many moons and many pounds ago," Birmingham said.
In 1988 he joined the staff of former County Executive Peter Alexanderson as a summer intern.
In 1990 Birmingham managed the successful campaign of then-county legislator Robert Bondi in his quest to become Putnam's third county executive.  He served in the Bondi administration in 1991 as a special assistant to the county executive and again from 1995 to 1998 as deputy county executive.
Additionally, Birmingham has served as the first chairman of the Putnam County Industrial Development Agency from 1995 to 1998.  Since its inception, the Putnam County IDA has created several hundred new jobs in Putnam County and has increased the County's tax base by attracting or retaining such companies as Powers Fasteners and Akso-Nobel.
Birmingham also served as a legislative aide in the New York State Assembly during summers while he attended law school.  Birmingham served as a village trustee in Brewster from 2001 until his election as county legislator in 2003.
Birmingham has a B.A. in history and a law degree from the Catholic University of America in Washington, DC.  He is currently employed as an attorney specializing in municipal and public finance law.