Birding the Bronx River: No Binoculars Required
Opinion Advocates for ideas and draws conclusions based on the author/producer's interpretation of facts and data.
We are part of The Trust Project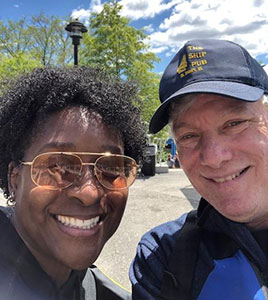 By Brian Kluepfel
I was excited to paddle in the Bronx River Alliance's (BRA) annual flotilla down New York City's only freshwater river.
The weather last Saturday was acceptable, although it was 42 degrees when I left Ossining. We'd had a lot of rain in the last week of April to fill the river. Conditions were clear. What with the imminent spring migration, I decided to bring my binoculars.
I'd made some smart decisions this week. I contacted many good friends who contributed to BRA's cleaning, park-building and community paddling efforts on the river. I put on very old sneakers, a wicking t-shirt, jungle pants from the Bolivian Amazon and I secured my wallet in a waterproof pouch prior to the paddle.
I should've left the binocs at home.
Even an easy-flowing river like the Bronx requires some attention – as does a canoe with two adult passengers. So after departing Shoestring Park around 9:30 a.m. and crossing under historic William's Bridge, we entered the New York Botanical Garden and hung a right at Rat's Island. Our craft caught a snag, probably an upturned log from a week of tumultuous rains. My partner Lina and I both leaned left at the same (wrong) time. And we capsized.
I was shocked. I never thought I'd actually enter the water on this day. Oh sure, I thought, my sneakers and pants might get a bit damp, but getting immersed waist-deep in the Bronx was out of the question. Until it wasn't.
I quickly lifted my phone out of my pocket – unprotected except for its case –grabbed part of the canoe and headed for the island. We were OK. The canoe had taken on some water, but we were fine. My cohort Lina had a complete change of clothes in a waterproof bag. I dropped my phone accidentally back into the canoe, and it swam around for another minute or two, but miraculously still worked when I checked it later.
But I had left my binoculars in the bottom of the boat, and they were now on the bottom of the river. Had I thought about it initially, I probably could've felt around with my feet and found them. Now it was too late, and these binoculars, purchased in Cape May and taken on trips to Colombia, Costa Rica, Ecuador and Newfoundland, were now martyrs to the birdwatching cause. So long, it's been good to know ya, as Woody Guthrie once sang.
We poured the water out of the canoe, got ourselves together and were back on the water in about 15 minutes. It was laughs all around; we felt our Bronx baptism was a blessing. In retrospect, I wish I had a video of the whole incident.
For the rest of the trip, ourselves and our vessel remained upright. We saw a beautiful red-winged blackbird cross the river within the Bronx Zoo. The startling, human-like, creepy screams of the captive peacocks atop their enclosures made us feel as if we were entering the Island of Dr. Moreau.
We saw scads of turtles sunning themselves on the river's numerous logs and rocks. Ahead of us, I noted cormorants, mallards and pigeons taking off. We heard lots of birds, but as I had learned, even a gentle watercourse like the Bronx River needs some attentiveness from its paddlers. My smelly pants and sneakers told the tale on the 5 train from 174th Street back to Harlem, and eventually home on the Hudson line to Ossining.
Friends from Saw Mill River Audubon tell me they were also buoyant on May 6, participating in the River Sweep of the Hudson in Annandale. We passed other river sweepers on the Bronx, just past the zoo. We hailed researchers capturing eels for investigative purposes, who were apparently unafraid of getting a bit wet. It's great to see so many people who care so deeply about our rivers; everything in nature is connected, and restoring waterways makes conditions better for birds and all living things.
It was a lovely day on an improving and surprisingly lovely urban waterway. In a world often dominated by bad news, it was wonderful to get to know a multicultural, multigenerational group of folks who, by dint of decades of hard work and positive energy, have turned an eyesore into a community asset.
I only wish I had left my binoculars at home.
Brian Kluepfel is a member of the Saw Mill River Audubon (SWRA), and as spring migrants make their debut in Westchester, encourages you to join SWRA in its various birding activities in the area.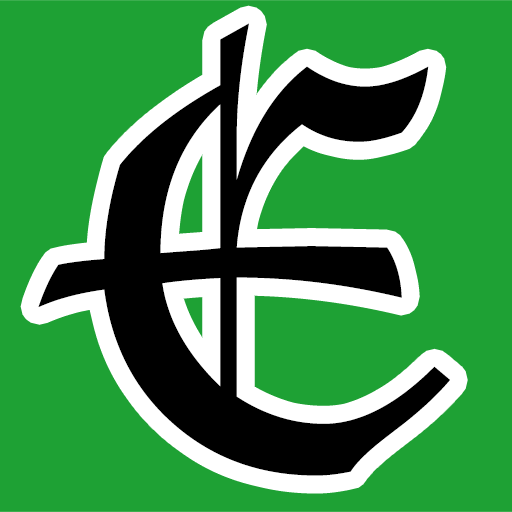 Examiner Media – Keeping you informed with professionally-reported local news, features, and sports coverage.