Review An assessment or critique of a service, product, or creative endeavor such as art, literature or a performance.
We are part of The Trust Project
Don't let your Westchester summer draw to a close without enjoying these seasonal sensations.
By Morris Gut
I have been stepping into some very flavorful culinary situations all summer long and I would like to share a few of the best with you…
Seaside Meals and Views: Mamma Francesca, New Rochelle
When Nick DiCostanzo was growing up on the Island of Ischia on the Coast of Naples, Italy, his earliest memories were of the simple seaside meals he would enjoy with his family, farm-to-table, and of course sea-to-table. As proprietor of Mamma Francesca Italian Restaurant in New Rochelle for over 35 years, located on the banks of Long Island Sound with 6-story views of the 'Queen City's seafaring boat clubs, this culinary philosophy still holds true. Nick is in the kitchen preparing robust specialties: fresh ischia tomato salad; brick oven pizza; giant meatballs; good retro versions of chicken, veal or shrimp parmigiana; a big platter of fritto misto di mare loaded with shrimp, clams, calamari and mussels in a red sauce over linguini; and pork chops or sirloin della nonna, served with sliced potatoes, peppers, mushrooms and onions.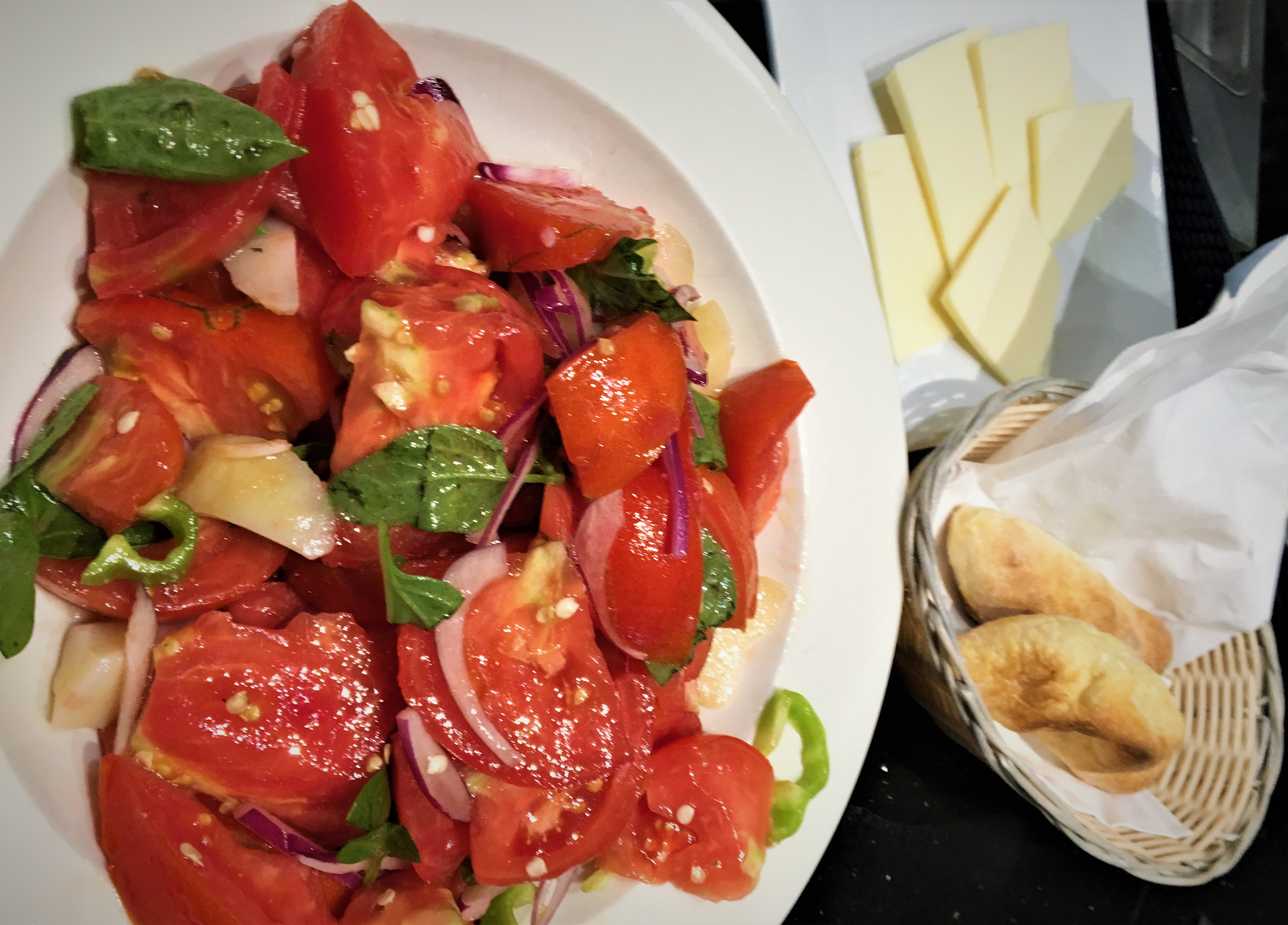 Open 7 days. Happy Hours. Free parking.
Mamma Francesca, 414 Pelham Rd., New Rochelle; 914.636.1229; mammafrancesca.com
---
High-Flying Wings: Tuck'd Away, Tuckahoe
Michael Cuozzo operates a friendly tavern on Yonkers Ave. in Tuckahoe, that offers delightful comfort foods and reasonably-priced Happy Hours. Specialties include: pretzel bites with choice of dipping sauce; fried pickles with horseradish remoulade; house-made turkey chili; pork wontons served with soy sauce or Thai chili; a slider trio, with Tuck'd Away burger slider, barbecue chicken slider, and chickpea slider; and baked macaroni and cheese, with asiago, cheddar, gruyere, fontina, and panko bread crumbs. Tuck'd Away wings fly out of the kitchen here in a variety of styles: Buffalo-style, BBQ, spicy peanut, Thai chili, tequila lime, teriyaki, honey-chipotle, sweet jerk, garlic parmesan, or plain fried. There are salads, burgers, and assorted main courses. Stop in for Wings Wednesdays.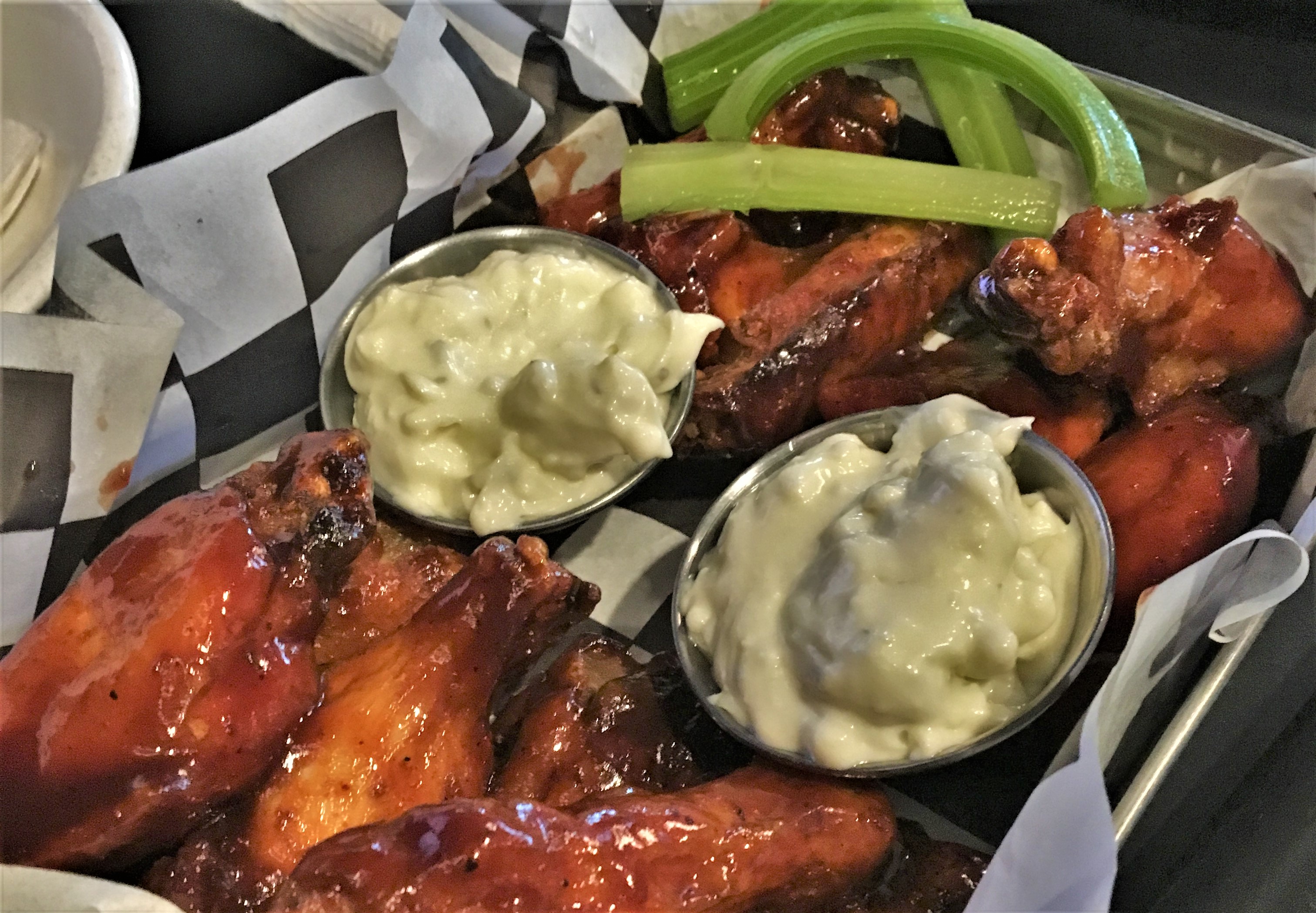 Open daily. Happy Hours Mondays through Fridays, 3 to 6 p.m.; Saturdays to 5 p.m. Municipal parking.
Tuck'd Away Bar and Grill, 90 Yonkers Ave., Tuckahoe; 914.222.9162; tuckedaway90.com
---
Prime Sliders: Sea Flame, Scarsdale
Restaurateur Pete Bicaj has reimagined Sea Flame Restaurant in Scarsdale in the Vernon Hills Shops, Eastchester/Scarsdale. Bicaj had previously partnered at Michelangelo's on Arthur Ave. He had also managed Wolfgang's Steakhouse in Manhattan. The dining room has a handsome steakhouse décor. His eclectic Italian/American menu includes such specialties as a daily raw bar featuring a seafood tower; seafood risotto with shrimp, scallops, and lobster; classic surf & turf with filet mignon & lobster; prime dry-aged tomahawk steak; porterhouse for 2, 3, or 4; and double-cut veal chop. Fresh salads at lunchtime. Sunday brunch.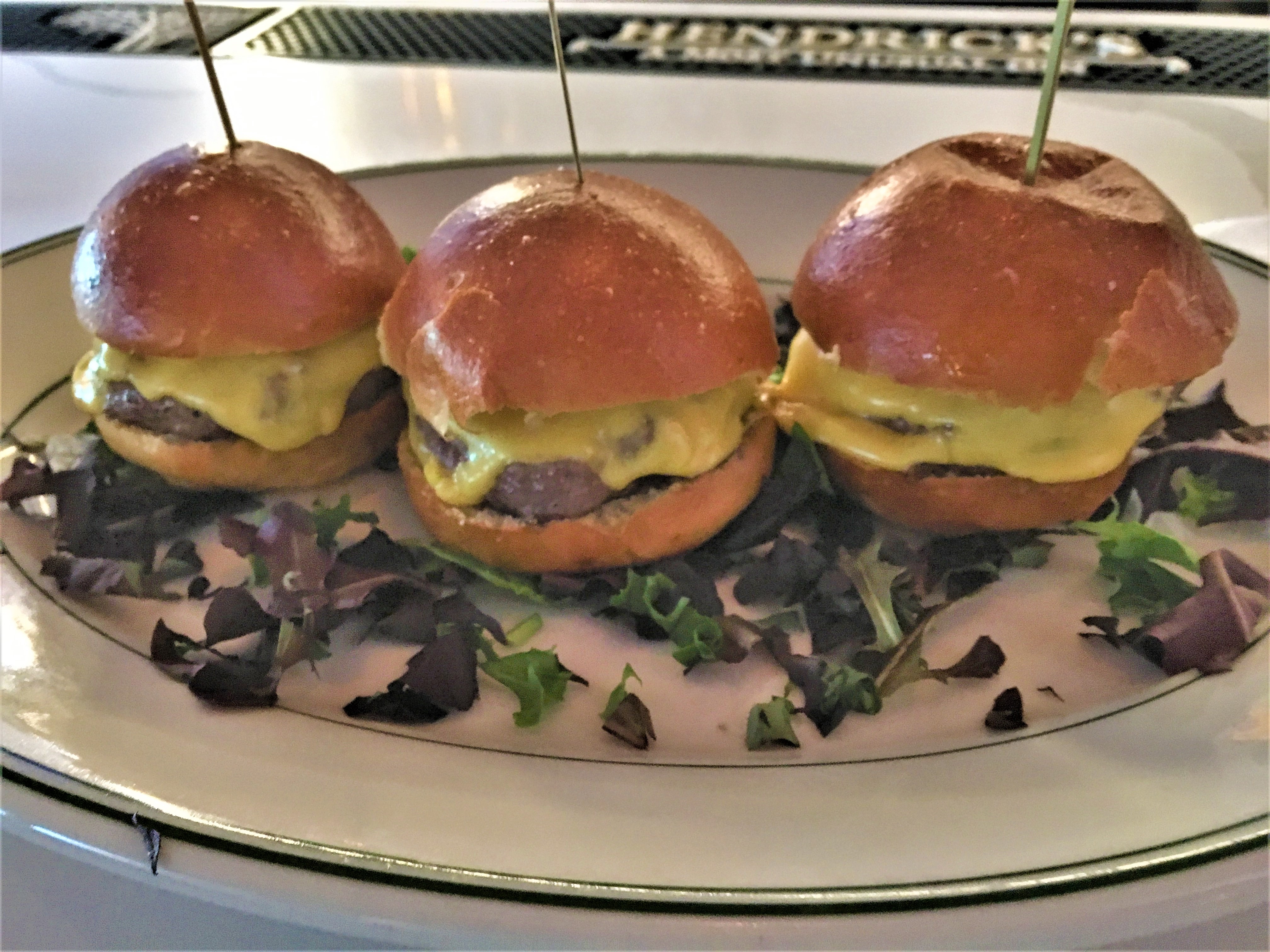 Happy Hours: 4-7 p.m. weekdays. Open 7 days. Free parking.
Sea Flame, 709 White Plains Road, Scarsdale; 914.874.5366; seaflamerestaurant.com
---
Seafood Combos: Artie's Steak & Seafood, City Island
There are big combination platters to share. Owner Spiro Chagares and his staff offer patrons an inspired melding of traditional and contemporary dishes served with flair. Sit back in one of several dining areas and enjoy such changing specialties as delectable lamb or scallop sliders; hearty seafood chowders; smoked salmon roll-ups; wood-grilled jumbo shrimp and scallops; hunks of tender short rib; a massive zuppa di Pesce; tender oven-roasted rack of lamb; American shellfish jambalaya; chardonnay poached salmon with seafood; and fresh lobster prepared in a variety of styles. The cold seafood salad for two is a favorite. There's a loaded Lobster Salad Roll at lunch and their Mediterranean-style Pizzas are good to share, too. Check out the bar/lounge for good networking.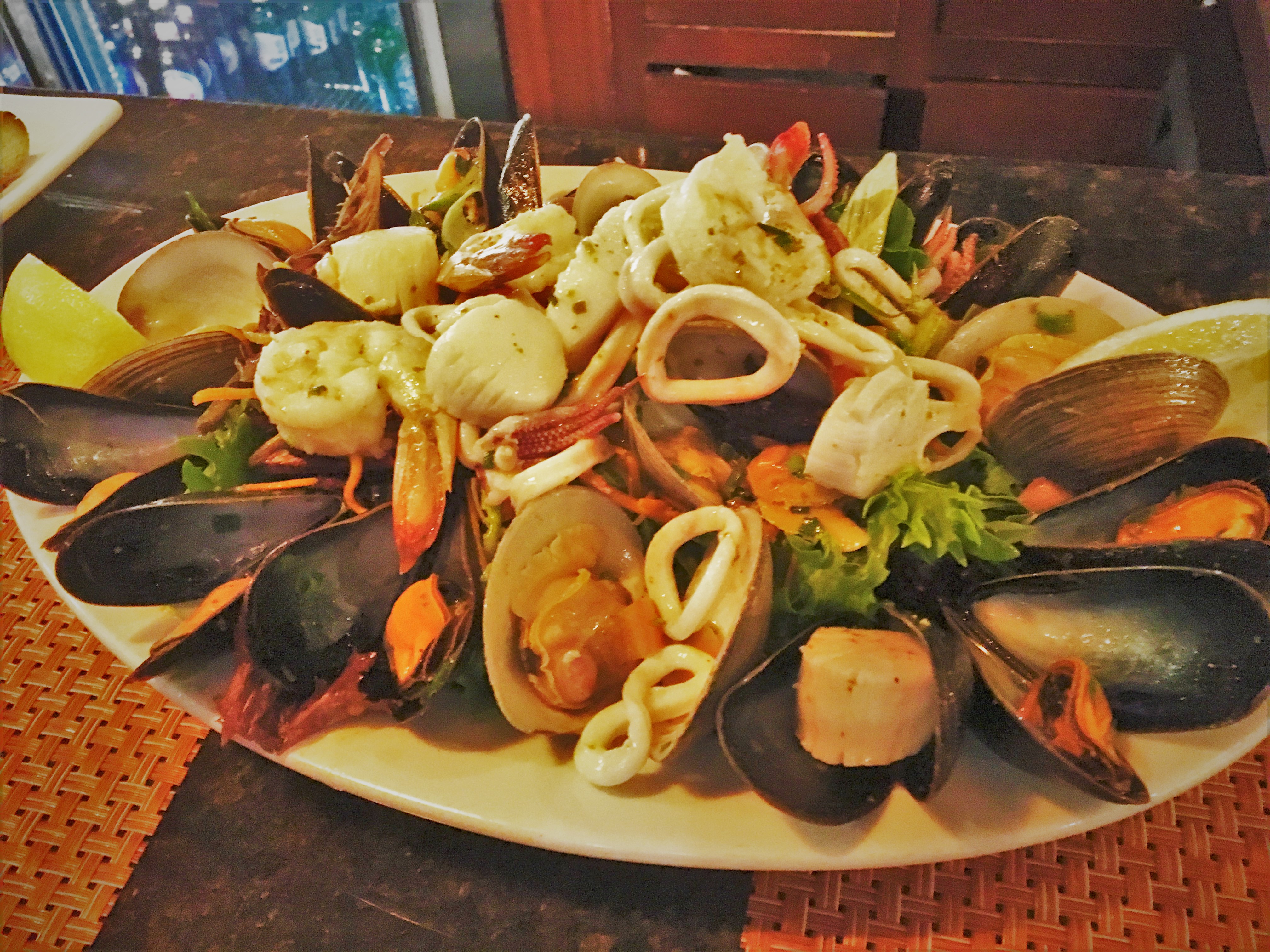 Open 7 days. Free parking.
Artie's Steak & Seafood, 394 City Island Ave., City Island, Bronx; 718.885.9885; artiescityisland.com
---
Authentic Greek Delights: MP Taverna, Irvington
Celebrity chef Michael Psilakis brought his Mediterranean culinary magic to Westchester almost a decade ago. He is an award-winning innovator, having enhanced our knowledge of modern Greek-inspired cuisine through his restaurants, cookbooks, and television appearances. Chef Psilakis was there on our visits tending to tables and chatting with guests inside and out. We preferred the elegant main dining room. Share a platter of his superb grilled octopus served with an herbal chickpea salad and Greek yogurt. For mains: an 8 oz. lamb burger served with spicy whipped feta; and a big stuffed falafel souvlaki, wrapped in fresh pita with tzatziki, onion, tomato, romaine, bell pepper. Both dishes come with sides of their signature house smashed potatoes. Filling and delish! Generous portions. 'Nostimo Fagito'!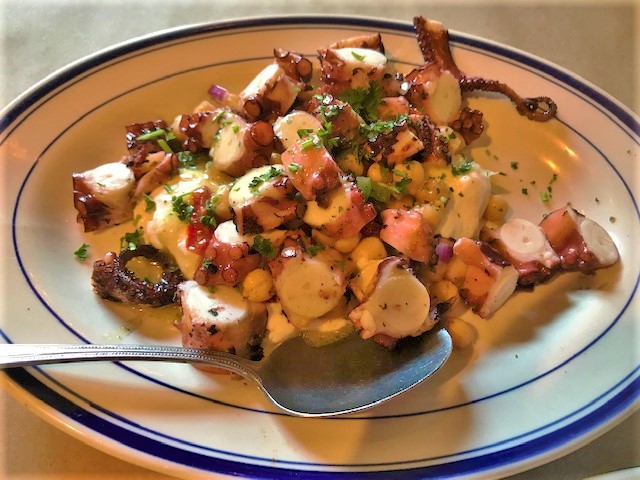 Open daily. Free parking.
MP Taverna, 1 Bridge St., Irvington (next to the Metro-North station); 914.231.7854; mptaverna.com
---
Pristine Seafood: Kee Oyster House, White Plains
Kenan, Ekren, and Elvi, owners of Kee Oyster House on Court Street at the corner of Rt. 22, White Plains, serve a delightful seafood-rich menu in a contemporary, white-tiled setting. A pristine selection of East/West oysters is served every day with all the trimmings. Recently I enjoyed a loaded lobster roll with a side of old bay chips at lunch. Their version of fried calamari teases my palate, while a taste of their pan-seared scallops with seafood risotto and brown butter sends me into foodie heaven. There are dramatic hot or cold seafood towers, too. For you carnivores out there, a hefty 16 oz. dry-rubbed prime sirloin is on the menu. Good beer and wine.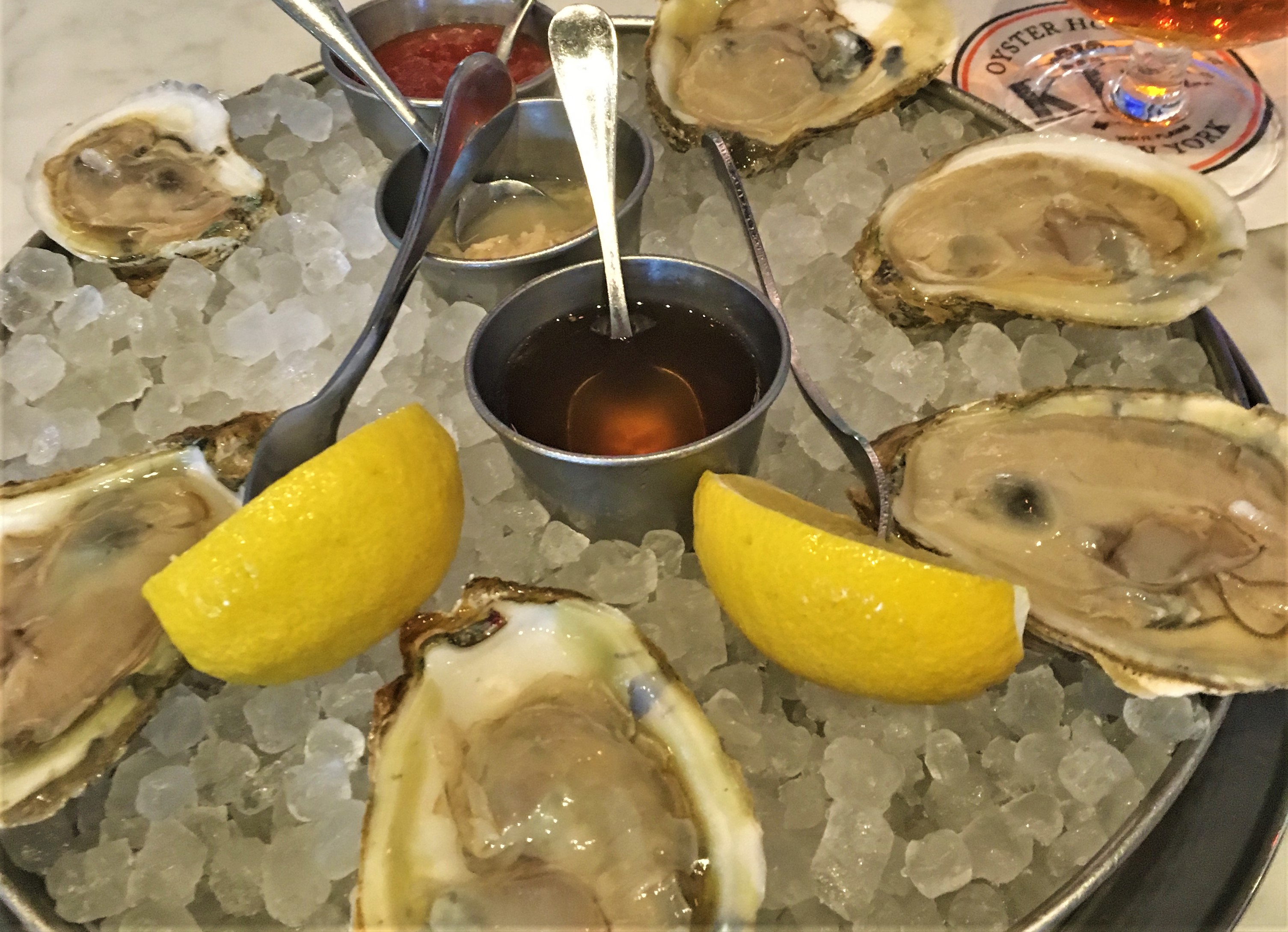 Open Mon-Sat. Municipal parking.
Kee, 126 E. Post Road, White Plains; 914.437.8535; keeoysterhouse.com
---
A Flavorful Chicken Paillard: Tesoro D'Italia, Pleasantville
A veteran restaurant team has pooled their years in the hospitality business and opened Tesoro D'Italia Ristorante, a casual family-friendly Italian eatery on Marble Ave. in Pleasantville. Heading the day-to-day operation is Peter Lucaj and his family. The restaurant is divided into the main dining room for 100 guests, a semi-private fireplace room for up to 40 guests, and a lovely glass-enclosed wine room seating up to 25. There is an inviting bar/lounge area for networking and spirited conversation, and casual dining too. A dramatic wine wall highlights the dining room along with smoked glass dividers and white tablecloths. Grey and white hues help polish the space. Check out such delightful specialties as summery chicken paillard topped with salad; eggplant rollatini; rotelli melanzana; and broiled veal chop.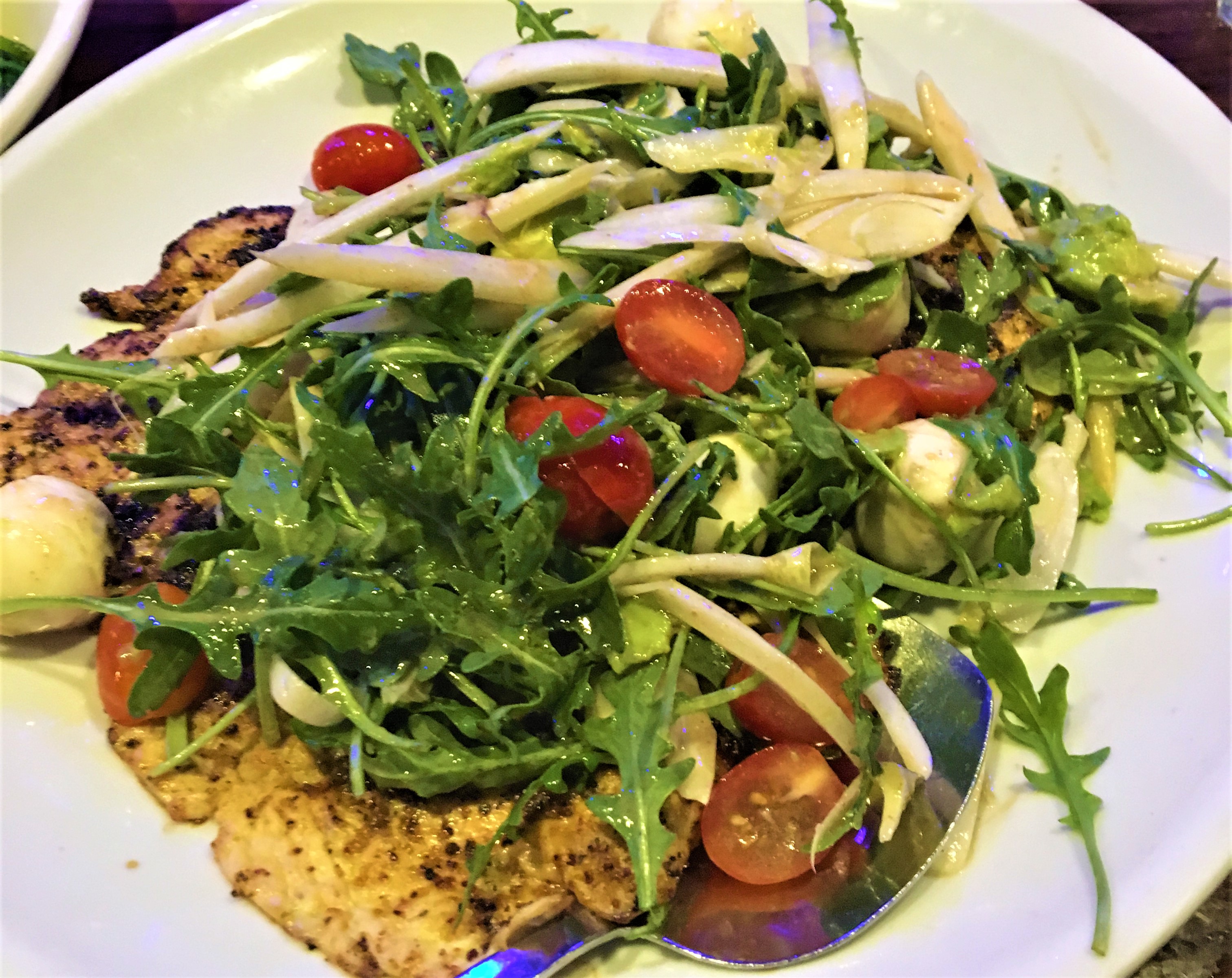 Weekday prix fixe lunch. Happy Hours. Open 7 days. Free parking.
Tesoro D'Italia, 160 Marble Ave., Pleasantville; 914.579.2126; tesoroditaliany.com
---
Morris Gut is a restaurant marketing consultant and former restaurant trade magazine editor. He has been tracking and writing about the food and dining scene in greater Westchester for 30 years. He may be reached at 914-235-6591 or gutreactions@optonline.net.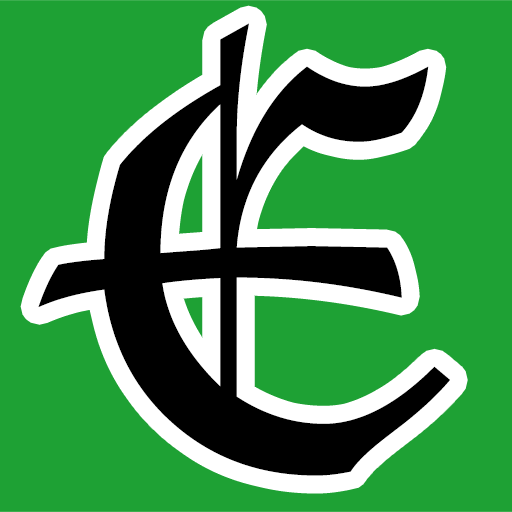 Examiner Media – Keeping you informed with professionally-reported local news, features, and sports coverage.