Bands With W'chester Roots Look Forward to Capitol Theatre Gig
We are part of The Trust Project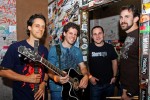 Anybody interested in seeing local talent in action should check out Garcia's at the Capitol Theatre in Port Chester where two bands with deep Westchester roots will be performing this Saturday.
"Together it's the show to go to. We have connections to almost any town in Westchester and people should come out and see us," said SKYFACTOR guitarist Jon Rubin.
Although all of SKYFACTOR's members live locally, their origins span several states and years. Rubin and his brother, Cliff, the bassist, have been playing and performing in bands since they were teenagers.
Jon Rubin, however, learned about vocalist Bob Ziegler, originally from Larchmont, through a friend at the University of Michigan in the 1990s, where Ziegler went to school. He noted that when he first heard Ziegler's band perform, he wasn't a fan of the music, but loved his singing.
"We were like a hard rock band, so this guy, Bob, his style of music was too mellow for us and our style of music was way too heavy for him so it took like another [10] years of me just knowing him socially and admiring his voice from a distance…for him to become a little less of a hippie and me to become a bit more mellow and we met on common ground," Rubin said.
After all that time, they began writing songs together. Ziegler had an abundance of lyrical ideas but nobody to perform with, so they formed a duo and began playing in New York City. For many performances they would bring Cliff Rubin up as a guest and ultimately decided that the duo should become a foursome. To round out the group, Ziegler called Jason Taylor, the drummer from his University of Michigan band, who lived in New Rochelle.
They combined the names of the band that the Rubin brothers once played in, Sky Blues, and the band that Ziegler played with in Michigan, November Factory.
Local music fans may remember SKYFACTOR from the 2011 Pleasantville Music Festival. Since that time the group has had a variety of success, with their song "Something's Gonna Change" used in two segments on NBC's "The Voice." They released their latest album, "Signal Strength," at the end of last summer, and have been touring ever since.
The album took around nine months to write and rehearse before the members spent three days recording the songs at a studio in Woodstock. The group laid down the tracks in a large studio over the course of a few days, which is not the norm for recording an album, but Rubin believes it gave the record a more connected feel.
"It was more conducive because…you really get a more consistent sound when you're recording everything [at once]. Every track has the same feel, in a good way," said Rubin.
Unlike SKYFACTOR, Greetings from Anywhere, the band that will open the show on Saturday night, took a more local approach to recording their debut album, expected to be released this fall. The group is currently recording at Riverworks Recording Studio in Dobbs Ferry; a small, fairly unknown studio that drummer Doug Schneider was happy to discover.
"It's nice to be able [to record] in your backyard," he said.
Schneider and Rubin attended Scarsdale High School together, graduating a year apart. Although they knew of each other, they were not close during their time at school. When SKYFACTOR offered the group an opportunity to open for them at Garcia's, Greetings from Anywhere was pleased to accept.
"We sort of partnered on this gig and it's kind of cool that we can [open] for our Scarsdale friends," Schneider said.
Unlike SKYFACTOR, most of Greetings from Anywhere's members did not grow up in Westchester, but moved here from New York City, Boston and Fort Lauderdale. They met through mutual friends and, once they realized the amount of musicians in their social circle, formed a band.
"We decided it would be fun to get together and jam and over a series of months, we realized that we had something special together and decided to play parties and eventually started to play local clubs," Schneider said.
Both bands noted the importance and reward of playing a live show. Although Greetings from Anywhere has been together since 2007, they haven't recorded an album until now because they felt live performances were more important in a world of music streaming and YouTube. SKYFACTOR put touring on hold while they were working on its album, but since getting back on the road, the songs recorded by the group have only improved.
"When you put out a CD, all of these songs that you thought you had rehearsed so well in the studio… you play them live and they start to change, and get better and grow. You get to see which songs people react to…and it kind of takes on a life of its own," said Rubin.
Although this is the first true club gig that SKYFACTOR will play in Westchester, they have made several appearances at the Pleasantville Farmers Market. Rubin, who now lives just minutes away in Briarcliff, said the market is one of his favorite venues because of the family-friendly atmosphere.
"It's this tiny, small, local gig, and honestly it's one of the best shows we do every year because its family oriented and kids kind of love our music," he explained. "Every time we play we just get like 30 kids in front who are looking at us play like we're The Rolling Stones or something."
The group is scheduled to make another farmers market appearance in September, one that may be seen by Greetings from Anywhere fiddler Liz Mackanesi, who recently moved to the village and works at the Jacob Burns Film Center.
Garcia's at the Capitol Theatre is a fairly new venue, opening about six months ago. Both groups are excited to perform on their home turf in a true club.
"It's a really cool place that brings in a wide variety of musicians and artists and they make it open to local bands," Rubin said. "We're really excited to play there and a lot of people from our hometowns… [will go] because they know it."
He noted Saturday's performance will give local fans a chance to see both groups without the added expense of trekking into the city.
"It's hard to get people out to the city to see us on a weeknight," Rubin said. "We haven't really had that many gigs up here where we've been able to play for all these people who are local who may not go to the city. But they'll definitely go to Garcia's, so we're excited for that."
Schneider noted that playing for neighbors has a comfort level that can't compare to playing in even the most prominent of venues.
Tickets for the show are $10 in advance and can be purchased at http://www.thecapitoltheatre.com/event/609329-skyfactor-port-chester/. The show is only open to those 21 and older, and begins at 9 p.m.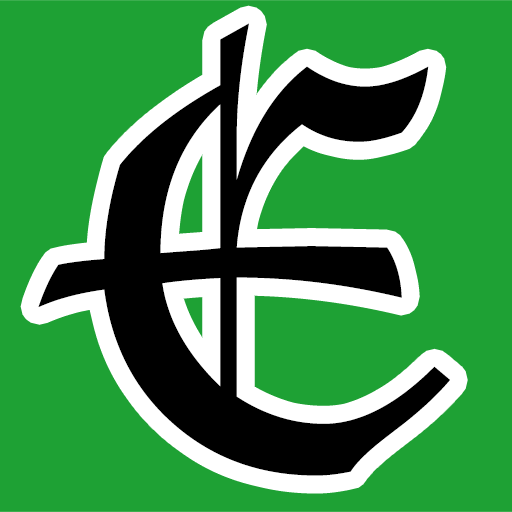 Examiner Media – Keeping you informed with professionally-reported local news, features, and sports coverage.