Ball to Host 'Telephone Town Hall' on Monday Night
We are part of The Trust Project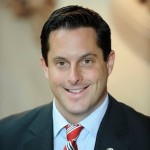 Sen. Greg Ball (R, C-Patterson) will be hosting a district-wide, live telephone town hall on Monday, July 23 at 7 p.m. The free conference call is open to all residents and members of the press.
The senator will give a legislative update on the things that have been accomplished in  Albany and will open the line for any questions or concerns.
"This telephone town hall is a great way for me to connect with residents from throughout my district," said Ball. "I am excited to provide a legislative update to highlight some of this year's accomplishments and then open the line to any questions that any residents may have."
To participate in Monday's telephone town hall, dial: 877-228-2184 and enter the access code: 18945.
Residents are also invited to logon to watch a live video stream of the town hall by visiting: lavaxp.tv/pages/senatorball.
— via press release