Assembly Makes Move for Stricter Gun Control in New Year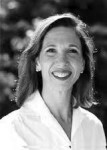 Democrats in the New York State Assembly are poised to re-introduce a package of gun control measures next month hoping public opinion and the recent horror of the Newtown massacre will result in long-awaited reforms.
Legislators have pulled together a package of eight bills they are eager to present during the next legislative session that begins in January. More than 60 lawmakers have signed on so far in what is being called a bipartisan effort.
Assemblywoman Amy Paulin (D-Scarsdale) co-sponsor of the legislation, said last week that after repeatedly failing to enact tighter gun laws, action must be taken to address recurring gun violence that has plagued New York.
"Gun violence cannot be viewed as a series of isolated incidents, but rather must be seen as an epidemic that plagues our communities and steals innocent lives every single day," Paulin said.
The legislative package contains universal background checks on the sale of all guns; strengthening the assault weapons ban; strengthening the high-capacity ammunition ban; microstamping of firearms; five-year renewable gun licenses; improving gun dealer regulations; the regulation of ammunition sales; and limiting personal gun purchases to one a month.
Assemblyman and now Senator-elect George Latimer (D-Rye) said he would support the gun control initiatives presented by Paulin. Unlike in the heavily Democratic-controlled Assembly, passage is likely to hinge on the Senate where similar bills have repeatedly failed or have been tied up in committees.
"We are in a frenzy moment," Latimer said. "We need to refrain from legislating out of the immediacy of the moment and seek balance. Both extremes (on the guns issue) are not realistic. Throwing out the Second Amendment is just not plausible, but we do have to look at what is reasonable for 2013, not what worked in the 1780s."
Latimer said he will support bills that put renewable restrictions on gun ownership and that restrict weapons that enable mass murder.
He sharply disagreed with the NRA's controversial announcement last Friday to post armed security guards in schools.
"If you multiply the number of guns, you will multiply the number of deaths," he said.
Latimer also said there should be a way to identify at-risk individuals who may be inclined to instigate mass shootings so they cannot gain access to guns. He plans to hold a series of forums in his district requesting public input after the bills arrive in his office.
Unlike previous years, when the slim but solid Republican majority was able to defeat or stall the Assembly's gun control efforts, where the Senate stands on this legislation could be anyone's guess. Assemblyman Thomas Abinanti (D-Pleasantville), a staunch supporter of the proposed bill, said the Republicans razor-thin one-vote majority with one race still being contested in the courts last week and the presence of the Independent Democratic Conference, a group of five Democrats who have generally sided with the GOP on fiscal issues, could give the legislation a shot at passing in some form. Abinanti is optimistic that the current public outcry and the new Senate makeup could be the difference.
"While you have a Second Amendment right to keep and bear arms, you don't have a Second Amendment right to bear arms to kill people," Abinanti said. "We need to do everything we can to make that as difficult as possible."
The assemblyman said the top priority should be to get an assault weapons ban and limit ammunition capacity. A statewide five-year renewable license, which was passed in Westchester when Abinanti was on the Board of Legislators, should also be enacted.
However, he said gun laws alone won't address all issues. Greater attention on mental health issues, toning down the glorification of violence in popular culture and common sense measures such as helping school districts pay for school resource officers should be on the table.
A key player in the Senate next session could also be Sen. Greg Ball (R-Patterson). Ball, an NRA member, has moved to the left on several issues. However, he and his aides failed to respond to requests last week on where he stands on the eight points that will be proposed in the Assembly.
"In the months ahead, as a community and as a nation, it must be our mandate to eliminate all politics from the conversation, and simply focus as a united people on what could have been done, large or small, to prevent this evil attack," Ball's prepared statement read in part.
Assemblyman-elect David Buchwald, (D-White Plains) who made gun control one of the key issues of his campaign, also would be a strong supporter of the Paulin bill. He pointed to New York City's stringent gun laws, which has made it one of the safest big cities in the nation.
"I think it's very critical to take that record of success and branch out from there," he said.
Assemblyman Sandy Galef (D-Ossining) and Sen. David Carlucci (D-Clarkstown) both said they were waiting to hear what Gov. Cuomo proposed in his upcoming State of the State address regarding gun legislation. Galef said New York has some of the strongest gun laws in the country. However, she once introduced limits on handgun purchases but couldn't get widespread support.
She said she has supported microstamping and said lawmakers should consider limits on clip size.
Carlucci said the legislature must "act swiftly" but there were other issues to consider, including mental health.
"Hopefully we can work in a bipartisan fashion to get common sense legislation so we can be a model for the country to follow," Carlucci said.
Recently named Senate Democratic Conference Leader Andrea Stewart-Cousins (D-Yonkers) expressed her support of the legislative effort.
"We stand ready to offer our support. The time has come to not only have this conversation, but to act in the best interests of our constituents, and our children," Stewart-Cousins said in an email. "We have a responsibility to all of those who have been impacted by gun violence to come together, begin the healing process and find common sense solutions to this societal plague."
Paulin first introduced legislation in 2009 with then-state Sen. Eric Schneiderman after a gunman with a valid pistol permit gunned down 13 people in a Binghamton immigration center.
"While we cannot craft a single piece of legislation that will prevent all gun violence, I ask you to stand with us in supporting this critical legislative agenda," Paulin said.