Armonk Wines & Spirits, Armonk
We are part of The Trust Project
Shopping at Armonk Wines & Spirits is more than just perusing shelves for the perfect Chablis or Chardonnay.
Free tastings are the norm at this recently re-opened liquor store, which stocks a wide variety of everyday wines as well as more select varieties for special occasions. Couple that with a host of new and undiscovered wines and liquors and patrons are provided with a different wine store experience.
Store manager Nancy Oster Rosner said her family, the new owners, has created a welcoming and friendly environment that emphasizes educating the customer about the large assortment of selections in the store.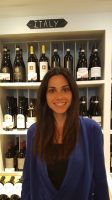 To help in the decision-making process, a winetasting machine gives the customer the option of trying four different types of wine.
The 1,500-square-foot store in the heart of downtown Armonk also houses a temperature-controlled vault containing sought-after wines. It carries a "huge selection" of vodkas and bourbons, with many of them hand selected by the owners, Rosner said.
"If we don't already have what customers are looking for in stock, we are happy to special order it," she said.
Rosner, whose grandfather opened his first liquor store in lower Manhattan after emigrating from Eastern Europe, has created a system that keeps an accounting of every customer's previous purchases. When they return to the store to make another purchase, that information is readily available.
"It's nice because we are able to look at the customer list and very often suggest new wines based on their tastes," Rosner said.
Showcasing different wines at specific times of year is a frequent occurrence at Armonk Wines & Spirits. Rosner said they try to offer selections that are appropriate for the season. For example, during the summer months, Rosner puts the focus on Rosés; in winter, she'll shift to heavier varieties.
If a customer can't locate a particular bottle of wine or liquor they are searching for, Rosner said she is willing to track it down for them.
"We're really about the full experience," she said.
There's also no need to worry about buying bottles that aren't cold enough for that last-minute get-together. Rosner said the store has a chiller that can make any bottle of wine cold in two minutes.
She is constantly introducing new and undiscovered wines and liquors that she feels her customers might like.
"It is our job to filter through countless wines and spirits to recommend only the finest bottles at reasonable prices," she said.
There are plenty of specials at Armonk Wines & Spirits, which also hosts small private parties.
Currently, the store maintains a special "3 for $33" section, where customers can mix and match any three bottles of wine for that price. Rosner is happy to recommend others, too, including reasonably-priced summer wines, all for $15 and under: Bieler Pere Fils Rosé; Domaine de Triennes Rosé; Morgan Cotes du Crow's (a red wine); Mount Riley Sauvignon Blanc; and the sparkling wine Gruet Brut.
Armonk Wines & Spirits is located at 383 Main St. in Armonk. It is open 10 a.m. to 8 p.m. Monday through Saturday and 10 a.m. to 5 p.m. on Sundays. For more information on the store's frequent specials, check out its Facebook page, https://www.facebook.com/armonkwine/, or visit www.armonkwine.com. For more information, call 914-273-3315.
Colette Connolly is a copywriter and p.r. expert. She owns Connolly Communications, which is based in Bronxville, New York. Colette specializes in providing content-rich, SEO-optimized press releases, articles, newsletters, brochures, and customer success stories.