Appellate Division Hears Krivak's Murder Case
We are part of The Trust Project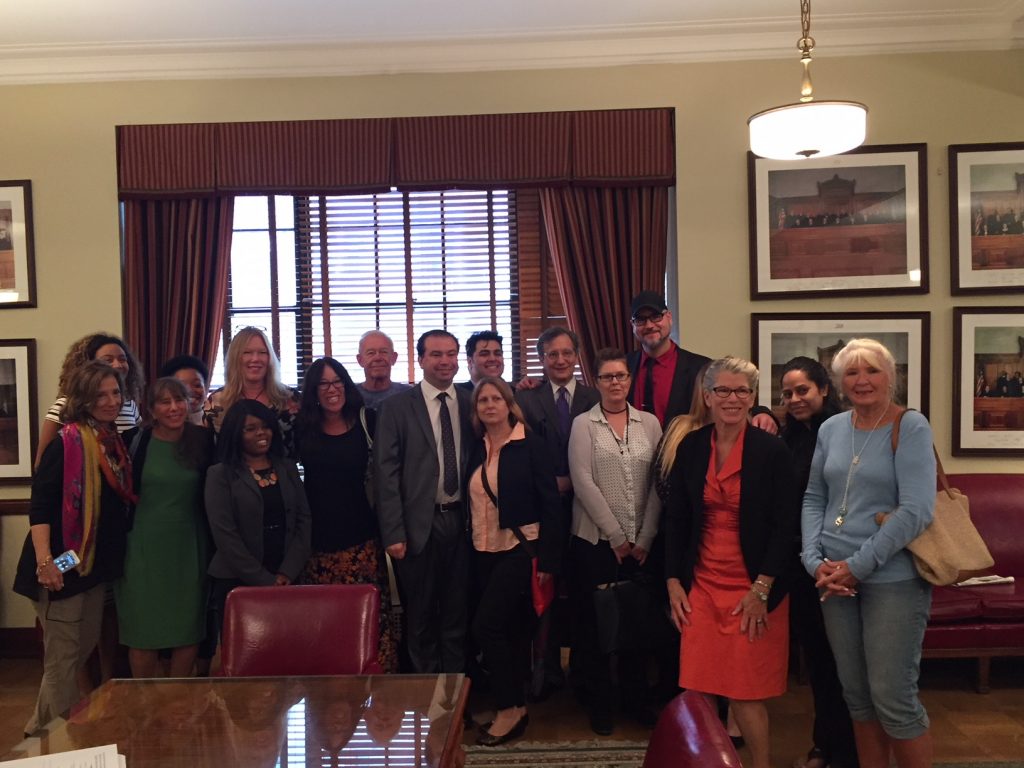 The weight of a confession taken more than 20 years ago could be the key to whether or not Andrew Krivak, convicted of a Carmel teen's murder in 1997, gets a new trial.
The Appellate Division of New York Supreme Court held a hearing last Friday in Brooklyn to determine if Krivak should get a new trial after he was convicted of the rape and murder of Josette Wright more than 20 years ago. Krivak's co-defendant, Anthony DiPippo, was found not guilty of the same crime in 2017 following his third trial. Both men were originally convicted in 1997 for the heinous crime that sent shockwaves through an area that rarely sees violent crime.
The panel of four judges could grant Krivak a new trial or hold another hearing to weigh the evidence against Krivak and how it differs from the evidence against DiPippo. Attorney Adele Bernhard, of New York Law School's Post Conviction Innocence Clinic, is representing Krivak and Putnam County assistant district attorney Larry Glasser was at the hearing on behalf of the prosecution.
During the hearing, Judge John Leventhal, of Kings County, said the only difference between DiPippo's case and Krivak's is that Krivak confessed to the crime.
"That's the main issue here," Leventhal said.
Bernhard argued it "wasn't really" a confession, with Leventhal countering she didn't address it much in her written brief. Bernhard said since 1997 the justice community has learned much about false confessions and coercing a statement. She added Krivak's confession didn't include any facts that the police didn't already know before authorities interrogated him.
But Glasser said there is a "substantial difference" between DiPippo and Krivak's trials because Krivak confessed. Leventhal mentioned Howard Gombert, who told a cellmate that he actually killed Wright and "two suckers" are in jail for it, and asked Glasser what's the harm in re- litigating the case.
"There simply is no new evidence of the confession being in any way coerced," Glasser said, adding he doesn't believe a new trial would result in a different verdict.
Glasser then argued it's unknown why DiPippo was acquitted in the third trial, which Leventhal found to be a dubious claim. Gombert's admission to the cellmate was previously disallowed in the first two trials for DiPippo, but was addressed in his third trial.
"We'll have to weigh this," Leventhal concluded.
Outside the courtroom, Bernhard told supporters of Krivak that she would have liked to see the panel members indicate they would grant a new trial without a hearing. But it appears there will be a hearing to determine the next steps, which means further delay.
The hearing could focus on the merits of the confession, Bernhard said in an interview. When writing the legal brief for Friday's hearing, Bernhard said she didn't spend too much time on the confession, but instead offered general reasons why confessions aren't as reliable as they might've been two decades ago.
"You can be coerced in lots of different ways and that's what happened," Bernhard said. "I think we're going to get a new trial after a hearing."
The father of Krivak, Andrew Krivak Sr., said the only evidence keeping his son in jail is a "forced statement" and DiPippo's trial shows that the two men are innocent.
"I'm not going to use the word confession because he was forced into giving it," Krivak Sr. said.
Krivak Sr. said he is more hopeful as "everyday goes by" that the "truth will prevail."
DiPippo, Krivak's former co-defendant, was in the courtroom Friday to support his friend. DiPippo has spoken and even seen Krivak in Elmira Prison and said while he isn't in a good place mentally, he remains hopeful.
"I'm out here having a good life and he's still suffering for no good reason," Krivak said.
Jeffrey Deskovic, an exoneree who has connections to Putnam and runs an innocence foundation, said the group of 20 people that showed up for the hearing helped convey to the appellate court that there are people that believe Krivak is innocent.
"I believe it's an intangible that matters," Deskovic said.
In an interview, Glasser said the panel of judges seems to want to compare the two cases and weigh the strength of the confession. Just because DiPippo was convicted doesn't mean Krivak will receive a similar verdict, Glasser noted.
Other times the confession has been examined in court, Glasser said it was found to be a voluntary statement.
"The defendant has never said anything other than his attorneys saying it's coerced," Glasser said. "He's never made any specific allegations of what happened or why this was improper."
Mark Baker, who was the defense attorney for Anthony DiPippo and attended the hearing, said he believes the judges were bothered with the idea that DiPippo was free while Krivak was still in jail. When addressing Krivak's confession, Baker said he was pressured as a young man to admit guilt because detectives on the case knew it had to be solved quickly for political reasons.
"I think in the end he'll be granted a new trial," Baker said.