Appalachian Service Project: Opening Teens' Eyes to a Different World
We are part of The Trust Project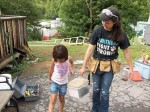 Pleasantville is known for its sense of community, but a group of local residents once again brought their desire to help others in a place far outside the village's boundaries.
This month, 59 Pleasantville residents spent nine days in West Virginia, helping to rebuild the homes of impoverished residents in central Appalachia as part of the Appalachian Service Project (ASP). The program began in the mid-1960s and Pleasantville has been participating since 1999, when the village's Methodist and Presbyterian churches initiated involvement.
"In Pleasantville there's a tremendous sense of altruism," said Rich Tocco.  "A lot of people are involved and there's a new sense of fellowship within the adults when you go."
Tocco has participated in six ASP service projects, and has watched participation grow over the years. This year there were 42 teenagers and 17 adults, the largest number to date for the trip which concluded July 13.
Volunteers were split into groups and took on a variety of home projects–repairing floors, mending roofs and even building a large retaining wall to prevent a property from flooding.
Gail Zarick, who has been in charge of Pleasantville's trip for the past 11 years, said that the project has grown through word of mouth, perhaps most surprisingly from the teenagers who take time away from their summer plans and return with fantastic stories.
"They often come because it sounds exciting to go away and do something with their friends…but when they're down there they realize that it's more," Zarick said. "They come to realize that in getting out of themselves and helping others that they get so much back in return. That it's really a transformative experience for them."
The teenagers not only learn valuable skills, but also become acquainted with different lifestyles. Zarick noted that many of the central Appalachian residents who benefited from the work sat with volunteers and ate meals with them, speaking about their lives and the limited opportunities they face living in poverty.
"It's not just reading about other people who are living below the poverty line. These are real people who become our friends," Zarick said.
Tocco's daughter, Evelyn, 18, noted that although the central Appalachian residents don't have much, they're incredibly appreciative of what they have and often put others first. She said the people she met in West Virginia are far more selfless than many others she's encountered closer to home. Tocco wondered whether many of the homes are in disrepair because residents put the needs of other people ahead of themselves.
"Down there, [the people] think about themselves, but they also think about their family, and their family and friends come first," said Evelyn Tocco, who has been involved with the trip since she was 14, when she was first old enough to participate. "No matter what they have, they give to them before they give to themselves."
One woman brought out popsicles to the team working to build a stone retaining wall on her property. Over the course of the trip, the locals continually defied stereotypes and expectations that were held by the younger volunteers.
"Just because you're poor doesn't mean you're not a nice person, doesn't mean you don't have a big heart," said Rich Tocco. "I know they learned that lesson."
Evelyn Tocco said she has also learned more about herself. Helping others is now a philosophy that is in the back of her mind, no matter what she is doing.
The trip may have only lasted nine days, but planning and fundraising to prepare for the journey occurs year round. The $800-per-person cost forced the group to raise more than $47,000.
Although some participants fund the trip out of pocket, the majority rely on donations. All those involved embark on a letter writing campaign, asking community members, friends and relatives to help make the trip possible.
This year, more than 350 people, known as shareholders, donated funds. Each shareholder receives a postcard, sent from West Virginia, containing the signatures of all 59 volunteers to thank them for their efforts.
Each year Zarick holds an informational session for the volunteers. She said even though there were worries about the large size of this year's group, new participants are always welcome.  She also stressed that while the ASP is a Christian mission overseen by the church, people of any faith and members of other congregations are always embraced.
Evelyn Tocco encourages other teenagers to participate, saying that the trip opened her eyes about how different the world can be beyond her backyard.
"Some people don't think that [this kind of poverty is] in our country, and it is," she said. "So when you go and see and realize that it is here, you can help others and I think it's a really good experience."
After watching teenagers return each year for more than a decade, Zarick said the trip helps them mature and gives her hope that the future of America is in good hands.
"Seeing youth engaged the way these young folks are gives one hope for the future," Zarick said. "I've seen the amazing, powerful things that they can do that gives me hope."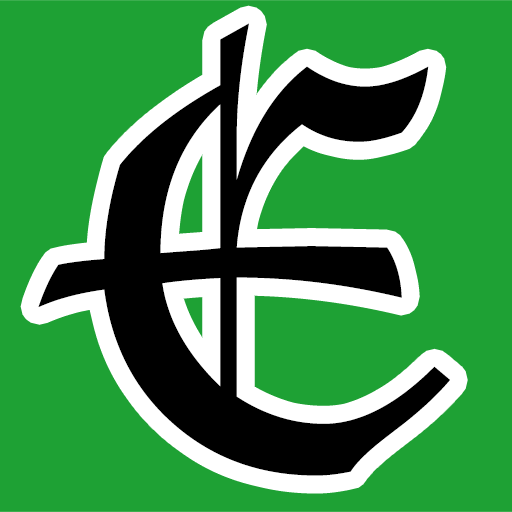 Examiner Media – Keeping you informed with professionally-reported local news, features, and sports coverage.