Aiming for Eclectic Decor
We are part of The Trust Project

By Bill Primavera
Friends who know me are aware of my lifelong (well, at least my adult life) interest in antiques, which I have enjoyed since I furnished my first apartment when I moved to New York.
My first apartment, actually, started off with a Danish Modern sofa (with foam rubber cushions no less) and an accompanying multi-slat coffee table. It was pretty ugly stuff, but it was what I could afford at a showroom close-out sale when I set up my apartment in Brooklyn Heights.
Considering that I had just arrived from my former home in Colonial Williamsburg where I had attended the College of William & Mary, you might think that I would have veered to more traditional furnishings, but again, the Danish Modern close-out sale was all I could afford.
That was soon to change as I increased my salary and my desire for a bachelor's pad that would better represent my taste and hopefully impress my guests.
It all started with my meeting new friends with better taste than I, one being the fellow whose job it was to decorate the show windows at Saks Fifth Avenue. His apartment in Brooklyn Heights looked much like a museum with furnishings that were mostly reproductions of original 18th and 19th century pieces but they looked fabulous in a setting guided by his talent for decorative touches.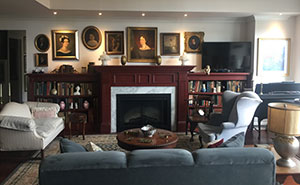 As he improved his lot, so did I. As he would discard furnishings and décor for better quality pieces, I would purchase those items he was ready to discard. After more than 50 years, I still own a great tea table, which was my first purchase from him.
By the time my apartment was fully furnished, I was able to nicely impress my future wife Margaret when she visited me. She liked everything I had with the one exception of a sleigh bed. While to me it represented a cozy enclosure for sleep, to her a sleigh bed owned by a carefree bachelor may have represented something quite different. While we were decorating our first apartment preparing for marriage, the sleigh bed was the first thing to go.
What Margaret brought to our home decorating was a certain practicality that aimed for comfort as well as beauty. A creaky turn-of-the-century settee was the next thing to go, replaced by a modern Lawson sofa that converted to a double bed, suitable for our first studio apartment.
At the same time, I continued my interest in antiques, while Margaret jumped on the bandwagon and soon was more involved in the pursuit than I. While we collected pieces of furniture and wall décor, we always kept in mind that we should select pieces that blended well with both modern and traditional furnishings.
Today, I delight in having a visually pleasing home environment with antique and modern furnishings and décor. Our open great room, combining living room and dining room, has our antiques featured alongside a very comfortable Lawson sofa, a Chippendale reproduction settee from the Williamsburg collection from B. Altman of yore (oh, how I miss that store) and both antique and modern paintings adorning our walls.
The question that I sometimes ponder is whether we have created this visually interesting, eclectic décor more for the pleasure of guests or ourselves. Both, I would say.
Bill Primavera is a realtor associated with William Raveis Real Estate and founder of Primavera Public Relations, Inc., the longest running public relations agency in Westchester (www.PrimaveraPR.com), specializing in lifestyles, real estate and development. To engage the services of The Home Guru and his team to market your home for sale, call 914-522-2076.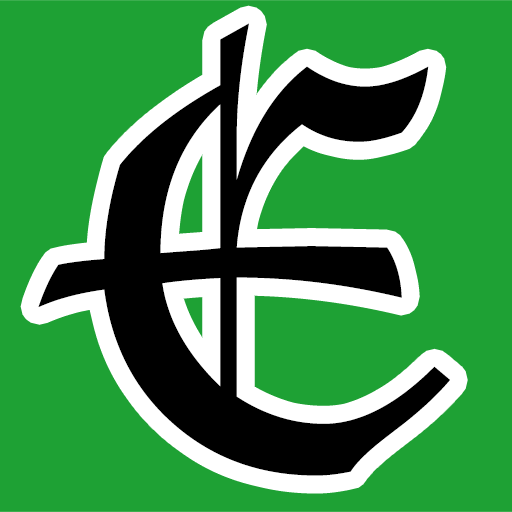 Examiner Media – Keeping you informed with professionally-reported local news, features, and sports coverage.