After First Decade, P'ville Music Festival a Fixture on Village Calendar
We are part of The Trust Project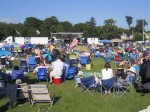 The Pleasantville Music Festival will reach a milestone when it kicks off Saturday afternoon at Parkway Field.
This year's festival, which is headlined by Ian Hunter and The Rant Band, will mark its 10th anniversary, an event which has arguably become the biggest day on the village's calendar each year.
"I was there in year one, and it's fun to think that it's gotten to year 10. It is a great community event, although it's a difficult one to make happen every year, and we depend heavily on lots of volunteers … to make it happen," said Mayor Peter Scherer.
Scherer said when the first festival was organized, no one was sure that it was going to work, but he has been impressed with the momentum it has gained over the years.
Former mayor Bernard Gordon helped to organize the first festival in 2005, along with Jim Zimmerman and Lisa Wentzel, after attending the Circle of Friends Coffee House at St. John's Episcopal Church. His goal was to give Hudson Valley performers an opportunity to showcase their talent and gain exposure alongside some recognizable headline acts.
The 2005 festival featured Jonathan Edwards, best known for his 1972 hit "Sunshine." Gordon admitted that he did not know what the future had in store for the Pleasantville Music Festival.
"I didn't know what to expect in terms of longevity and success," Gordon said. "It was just an idea at the time and when the materials came out Jim Zimmerman marketed it as the first annual, so that sort of [decided] that we were going to have this festival every year, and we have."
This year the festival will feature 13 acts across two stages. Scherer, who recently taped a preview of the festival for Pleasantville Community Television (PCTV), believes that music fans will be pleased with the lineup.
"Although some of them are bands that people probably haven't heard of, I was very much impressed by what I heard and I think people will have a great day of music when they show up," he said.
Scherer stated that the festival not only provides entertainment for residents but has helped boost the village's visibility. It also adds to Pleasantville's reputation as a center for the arts, which attracts new visitors and potential homeowners to the area.
"It is of definite interest to people as they decide where they want to live and many, many, many new residents have told me that the availability of lots of cultural activities was important to them in deciding to end up moving to Pleasantville," he said.
William Flooks, president of the Pleasantville Chamber of Commerce, said the festival helps bolster the visibility of local shops. Although there is only a small spike in customers on the day of the festival, many attendees from outside of Pleasantville return to the area to dine and shop, he said.
"It gives us higher visibility with people that might not normally come to Pleasantville and might want to make the return to visit either the retail or the restaurants, and it just puts us on the map in terms of being recognized as a destination place," Flooks said.
The festival has drawn as many as 7,000 spectators in some years, a number which nearly matches Pleasantville's population.
"I'm very happy that it's been such a success," said Gordon, who attributed the festival's popularity and growth to the volunteers and village employees who work so hard each year.
"It's an amazing thing that the village has done and I'm very proud of the village," he said. "I think it's a great event."
Tickets and information about the artists and the performers' schedules for the Pleasantville Music Festival are available online at www.pleasantvillemusicfestival.com and in person at Art of Wine, located at 1 Cooley St., and The Village Bookstore at 10 Washington Ave. Gates open at noon.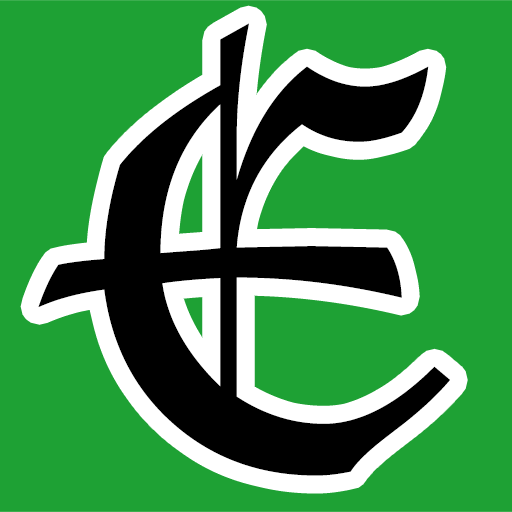 Examiner Media – Keeping you informed with professionally-reported local news, features, and sports coverage.