News Based on facts, either observed and verified directly by the reporter, or reported and verified from knowledgeable sources.
A (Talented) Man for All Seasons
We are part of The Trust Project
New Rochelle's Alvin Clayton leads a busy life with three successful careers as restaurateur, painter, and fashion model, but he always finds time for his family, his patrons — and friends

Good morning! Today is Friday, April 15 (Happy Tax Day!), and you are reading today's section of Examiner+, a digital newsmagazine serving Westchester, Putnam, and the surrounding Hudson Valley.
Need to subscribe — or upgrade your Examiner+ subscription to enjoy full access to all of our premium digital content? Take advantage of our special FREE TRIAL OFFER.
Take Examiner+ on a test drive today at NO CHARGE for a full month. Enjoy full membership-level access to all of our premium local content, delivered straight to your inbox six times a week.
---
By Warren Berger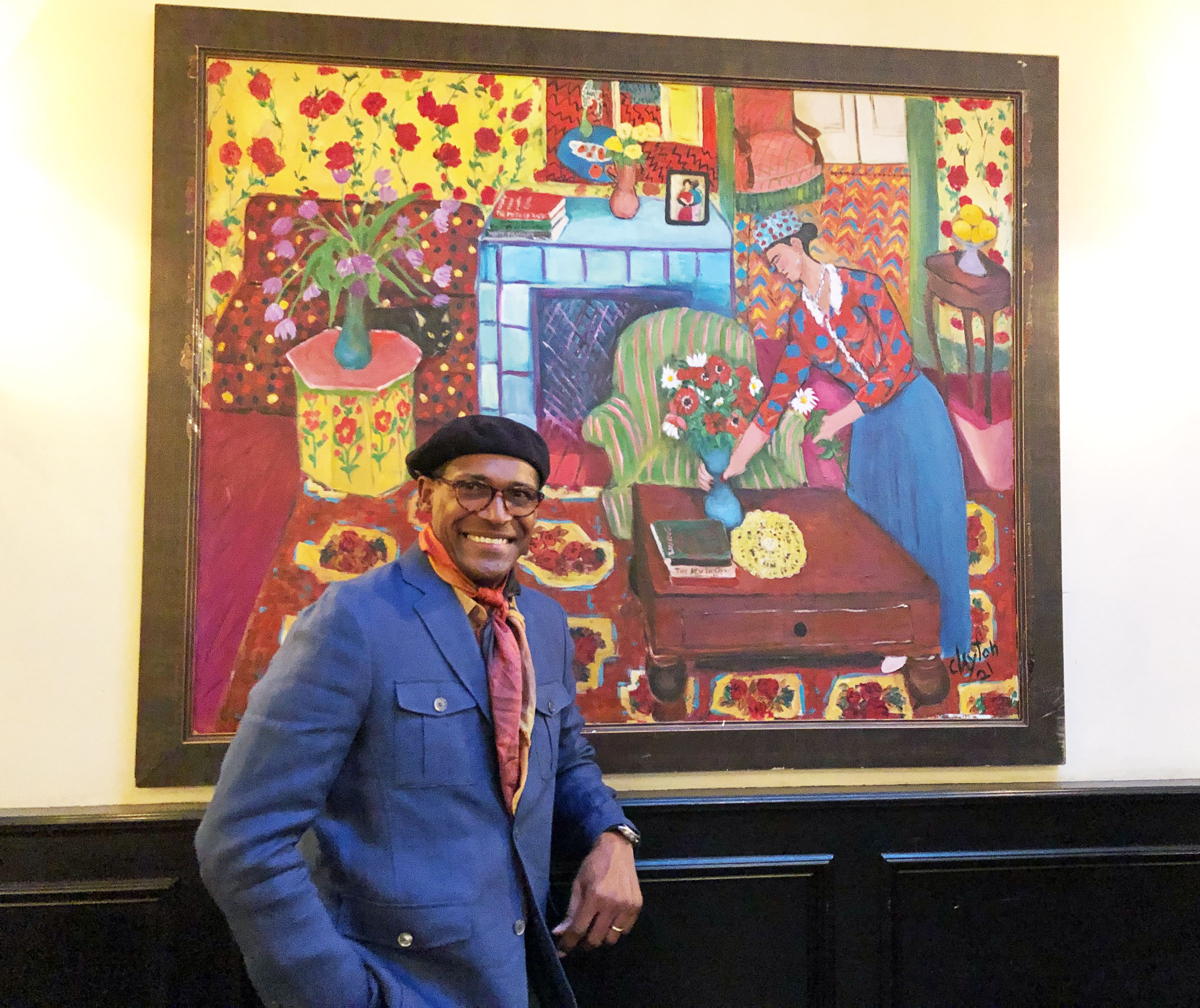 On a recent Thursday night in New Rochelle, it was opening time — 5:00 sharp — at the award-winning restaurant Alvin & Friends. The owner, Alvin Clayton, was taking advantage of the quiet before the storm (no diners had shown up yet but they'd be there soon) to show me around the place. Touring this restaurant is like strolling through an art gallery — dozens of paintings adorn the walls, showing brightly-colored scenes of the Caribbean, Cuba, and Paris. All the paintings were created by Clayton himself, who is a full-time artist — that is, when he's not either running his restaurant or posing for fashion shoots with top photographers. Yes, Alvin Clayton has not two but three successful careers: painter, restaurateur, and model.
It's a whirlwind lifestyle that has him shopping at Westchester food supply outlets one day, flying to an exotic photoshoot the next — and in between, mingling with customers at the restaurant or holing up in his home-based art studio in New Rochelle to work on his next painting (Clayton figures he's done upwards of a thousand paintings over the years).
"I lead a charmed life," he acknowledged while handing me one of his famous rum punch drinks and sitting down for a chat about food, art, celebrities, and more.
Examiner+: Alvin & Friends is now recognized as one of Westchester's top restaurants, judging by all the awards it has received. How did this place come into being?
Alvin Clayton: I was a professional Ford model for 25 years and I knew I needed something to do after modeling. So I saved the money I was making as a model because I knew I might need to start something of my own one day. Then I really started to think harder about it after a journalist friend, Gail O'Neill, asked me, What are you going to do after modeling? I always had an interest in cooking — I learned from my grandmother in Trinidad, where I grew up — and I'd worked as a waiter while modeling, and always liked the kind of interaction with people that happens at restaurants. Then fate stepped in — Gail's boyfriend Brad Johnson was in the process of opening a new restaurant in Los Angeles. He asked if I wanted to invest in it, along with other investors that included Denzel Washington, Debbie Allen, and [L.A. Lakers star] Norm Nixon. I not only invested in it, but I also went out to L.A. to work there and learn the restaurant business.
E+: So just like that, you switched from being a New York-based model to being a Los Angeles restaurant manager?
Clayton: I figured if I'm going to have my own restaurant someday, this was a great opportunity because it was really a top restaurant. It was called Georgia and it became the place for Black Hollywood stars — Denzel, Eddie Murphy, Halle Berry. It had a great run for seven years and then there was a problem with the lease and the restaurant closed in 2000. And at that time, I'm living in L.A. with my wife and three kids. But I was never really a West Coast person, I'm a New Yorker — so we came back east.
E+ How did you end up in Westchester?
Clayton: My wife's best friend lived here in New Rochelle and we often visited her here. So I bought a house here and then eventually decided to open the restaurant here [in 2008].
E+: What do you like about New Rochelle?
Clayton: I love the diversity of the people here. And the proximity to New York City is great — it's one reason why the restaurant is able to draw people from the city as well as from Westchester.
E+: So when it came time to start a restaurant, did you have a clear idea of what kind of place you wanted it to be?
Clayton: Well, in terms of the cuisine, my roots are Caribbean, that's the kind of cooking I learned from my grandmother. But I had worked at Georgia, which was a Southern-style restaurant. So I thought, why not try a combination of Caribbean and Southern cuisines? So we feature everything from fried chicken, catfish, or shrimp and grits on the Southern side, to Caribbean dishes like slow-cooked oxtail. And we've created our own specialties, like seafood creole pasta — just taking a familiar dish like pasta and giving it a Caribbean twist.
E+: And you are known for the rum punch, which is delicious by the way. What's in it?
Clayton: Rum, a mix of fruit juices, nutmeg — and a secret ingredient which I never reveal to anyone.
E+: I understand Denzel Washington is a fan of your rum punch?
Clayton: Yes, Denzel and I became friends at Georgia [restaurant] and we've stayed close. He's bought a couple of my paintings. And one day he came to my house in New Rochelle and said, "Alvin, I can't stay long, I've got a lot to do today." But meanwhile, my wife had a friend visiting us, so we'd just made a batch of rum punch. I got Denzel to try it… and three hours later, he was still at my house!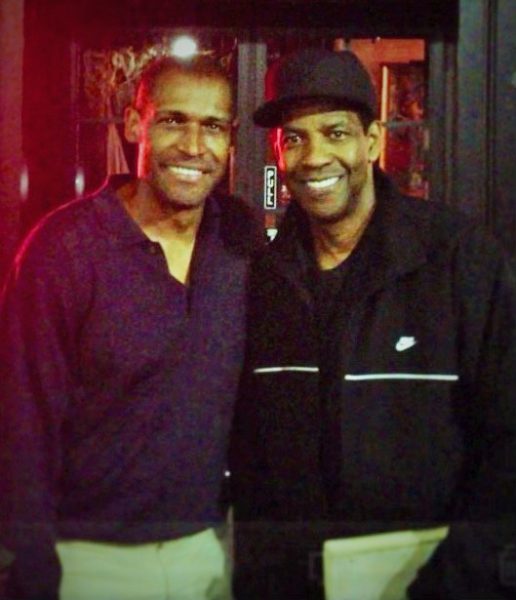 E+: And I hear you've thought about marketing this drink, beyond just offering it in the restaurant?
Clayton: We are in the process of trying to bring it to market. We might partner with a liquor company and offer it as a drink mix, or offer it as a pre-made punch with rum already in it. In the meantime, it's our best-selling drink at the restaurant — and I'm the only one who knows how to make it! So whenever I'm going to leave town for a few days, I have to make a big batch for the restaurant.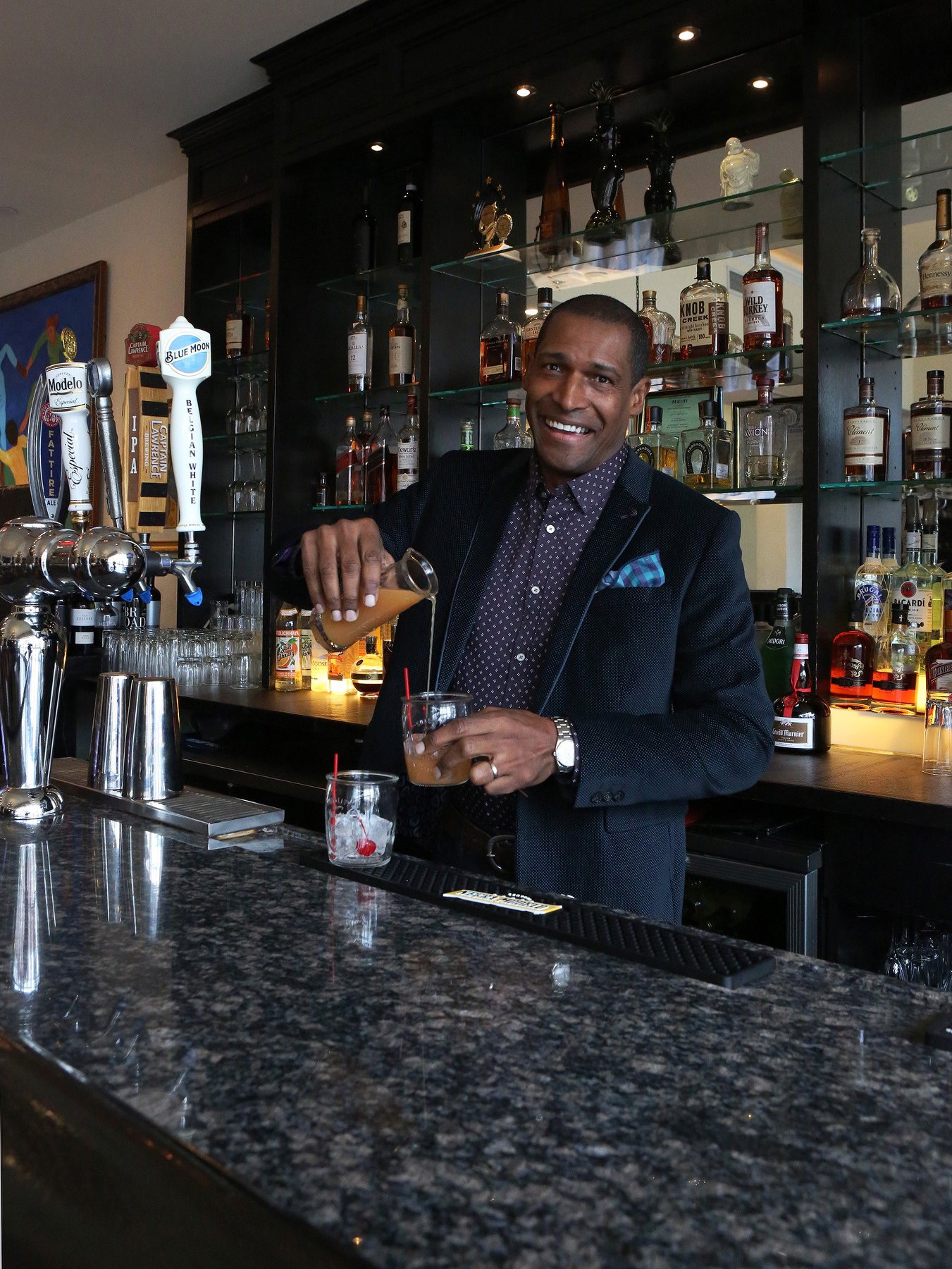 E+: In addition to having a killer rum punch and this interesting mix of Caribbean and Southern cuisine, what do you think has been the key to making Alvin & Friends a successful restaurant?
Clayton: I always wanted to make it feel like it was part of the community. So when I was starting the restaurant, I went to lots of people in the community and asked them to make a small investment in the restaurant—even if it was just $10. Because I wanted people in the community to feel like they were a part of it. So if I have 10 friends who are coming in and feeling like owners, and telling 10 of their friends about it, then pretty soon you have a hundred people coming.
E+: So that's the idea behind the name "Alvin & Friends"— that you had all these "friends" chipping in a little bit to help you start it?
Clayton: That's part of it, but also I've found the best meals I ever had in my life were with friends. So I had the concept that when you come in here, it's like you are coming into my home and you're among friends. You've got my paintings on the wall as if you're in my house. And I go around to every table and greet every guest.
E+: How did the restaurant fare during the pandemic?
Clayton: Well, we're still here — and a lot of restaurants aren't. I think because we're so community-oriented, it helped us. People wanted to see Alvin & Friends survive. We had to adapt a little bit. I closed for a couple of weeks and added Po Boy sandwiches and other items that could be easily delivered. Also, the city had a program, "Nourish All New Rochelle," where they bought gift certificates from restaurants and sent them out to the community. That was very helpful in the tough times. Now it feels like we're pretty close to getting back to normal.
E+: Is your family involved in the restaurant?
Clayton: My wife Gwen is very involved, and has been since she helped open the restaurant with me. She handles events, paperwork, and basically runs things and makes sure everything gets done. My three kids have all helped out at the restaurant at various times, but I think they've seen what a struggle it can be to run a restaurant and they've chosen to do other things. They're all pursuing creative endeavors of their own.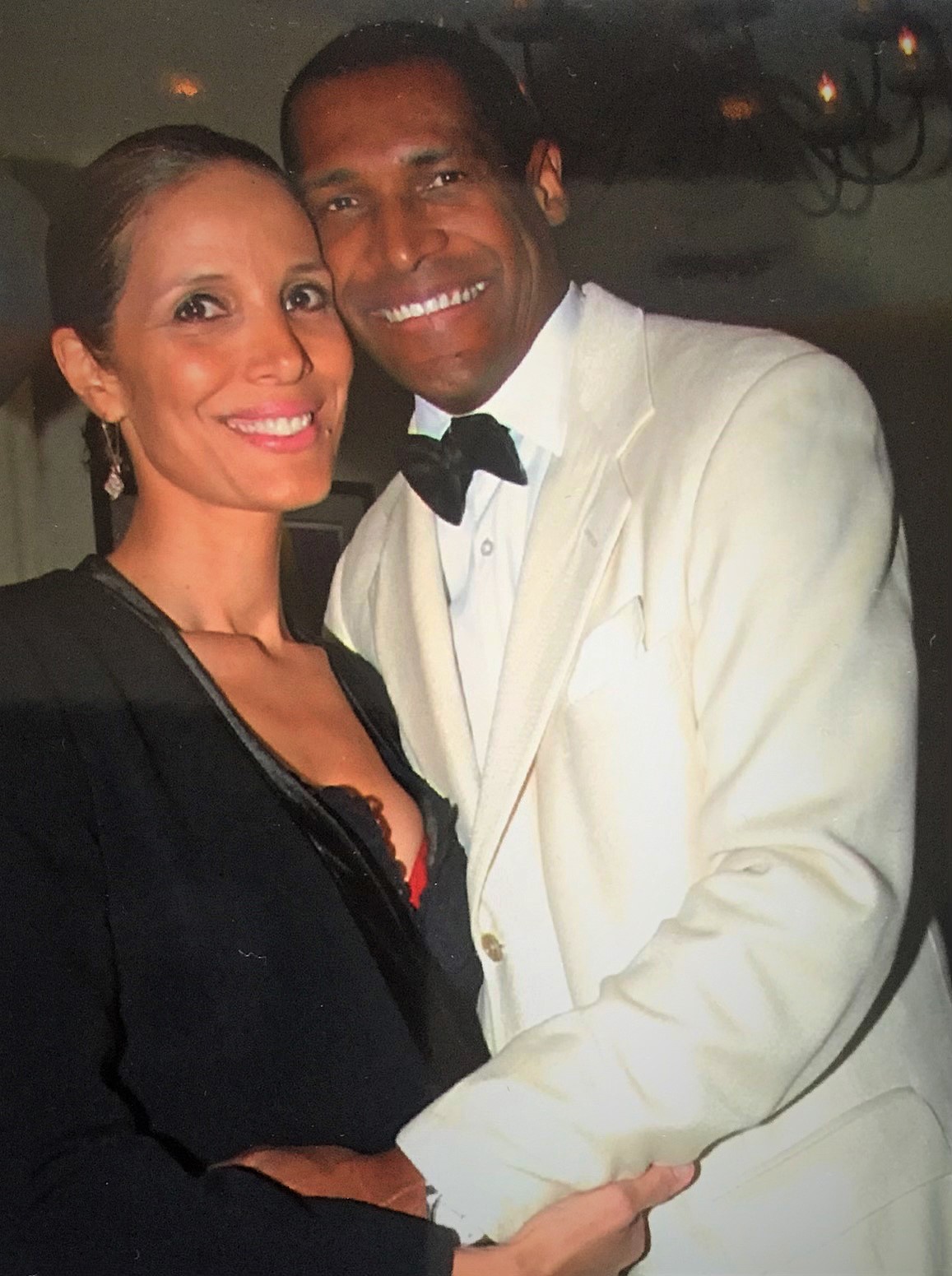 E+: You mentioned growing up in Trinidad. What was that like?
Clayton: I lived in Trinidad until I was 14. It was a great childhood. My brothers and our friends roamed the orange orchards and mango fields. And we had the ocean close by, and waterfalls. Then my mom moved to Washington DC and that's where I spent my teenage years.
E+: Was it tough, coming to a strange country as a 14-year-old?
Clayton: It was a culture shock. The early teenage years are a difficult time anyway—but it's even harder if you talk differently from everybody else, and your values are different. Fortunately, my mother got me into a Catholic private school, and I felt pretty safe there. And I played soccer well enough to get a college scholarship. I got a degree in psychology and thought maybe I'd teach. But I had a friend who did some modeling and he encouraged me to give it a try.
E+: How'd you break into the modeling business?
Clayton: It happened quickly. I went to the Wilhelmina Agency and they said they'd give me a try. For about 6 months I built up a portfolio and then I told my agent, I think I'm ready to try for GQ magazine now. I went to the Conde Nast building for an interview and when I returned, my agent told me they'd already booked me for a job. I ended up doing a couple of shoots with two famous photographers, Arthur Elgort and Olivero Toscani. Both shoots came out in the same issue of GQ. It was the first time a person of color had ever had 8 full pages in GQ. And that made my career.
E+: And at Conde Nast, you got to know the fashion director, the late great Andre Leon Talley?
Clayton: Andre came to my very first fashion show. And he introduced himself and I had no idea who he was. From that point on, whenever I ran into him, he was always very encouraging. One of my best memories of Andre was when I went to the club Danceteria, and I saw him there with Andy Warhol. And he immediately called me over and introduced me to Andy as one of the new stars of fashion. And Andy immediately took hold of my hands and started taking Polaroid shots of me.
E+: So over a period of a couple of decades, you're having a very successful modeling career. At what point does painting enter the picture?
Clayton: I was in Paris on a modeling assignment. I went to the Musee d'Orsay and I fell in love with Matisse paintings. I'd always loved art as a child — I drew, though I never painted. But when I saw Matisse's work, it really spoke to me. Those were the colors of the Caribbean that I grew up with. So for about 6 months, while I was in Paris, I borrowed my girlfriend's set of paints and I just copied Matisse's paintings, trying to teach myself how to paint. I never showed anything I painted to anyone. Then I came back to New York — this is the early 90s, midway through my modeling career — and one day my agent comes to my loft apartment and sees all these paintings all around my apartment. My agent happened to know a gallery owner, who looked at my work and offered me my first art show. I sold 19 out of 27 pieces at that show. From that point on, painting became a regular part of my life.
E+: The influence of Matisse is particularly apparent in your signature painting, "Circle of Friends." Tell us about that piece.
Clayton: That painting is based on the Matisse painting, Dance (La Danse). That was one of the Matisse works that really drew me into wanting to do my own paintings. In my painting, the figures are in different colors. I feel that it embodies the restaurant — the diversity of the restaurant, and the spirit of friendship here.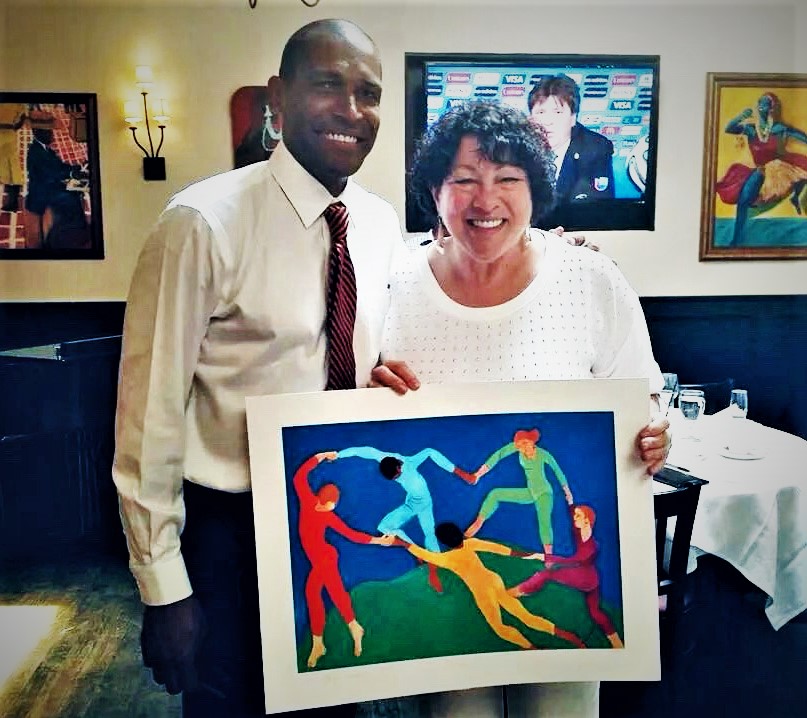 E+: How has your artwork changed over the years?
Clayton: After the 2016 election, I started doing more political pieces. And I was showing a lot of that work on the Internet. I got a call from the curator at Iona College saying this is so timely, we'd like to do a show of this work. So I did a show called "Unapologetically Me," with 23 of my political pieces.
E+: But the pieces on the wall of the restaurant aren't political — most of your work here seems to be about family, friends, people socializing.
Clayton: Yes, that seems to fit better with the restaurant.
E+: I understand you recently had a showing of your work at the Rye Art Center?
Clayton: During Black History Month in February, I did a show there called "Alvin & Friends," and it included 35 of my pieces. But what was great was that the show also featured the work of some young, emerging artists.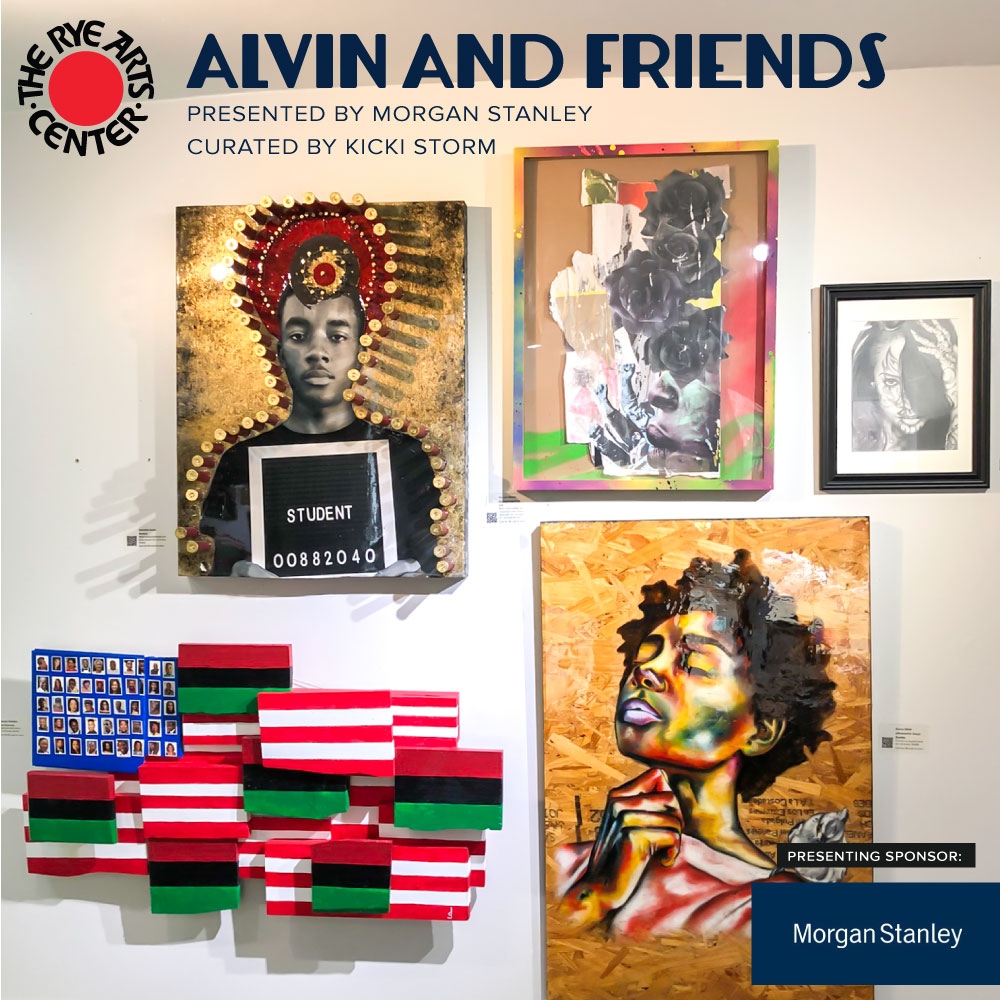 E+: As you began devoting more time to painting, and as you established your restaurant here, it must have been hard to keep up with the time demands of modeling, as well. At what point did you decide to step back from modeling?
Clayton: By the time I was in my 40s, I had this restaurant going and it was taking more and more of my time. I told my agent, I'm going to retire from modeling. So then, for the next 6 or 7 years, I didn't do any modeling — I was just running the restaurant in the evenings and painting the rest of the time. But then, a few years ago, I was doing an art show and it caught the attention of someone at a top modeling agency, who said we'd love to represent you. I said, if you can get me just occasional jobs — so it doesn't interfere too much with the restaurant or my painting — I might like to do that. So that's what I'm doing. I just did a shoot for Saks Fifth Avenue.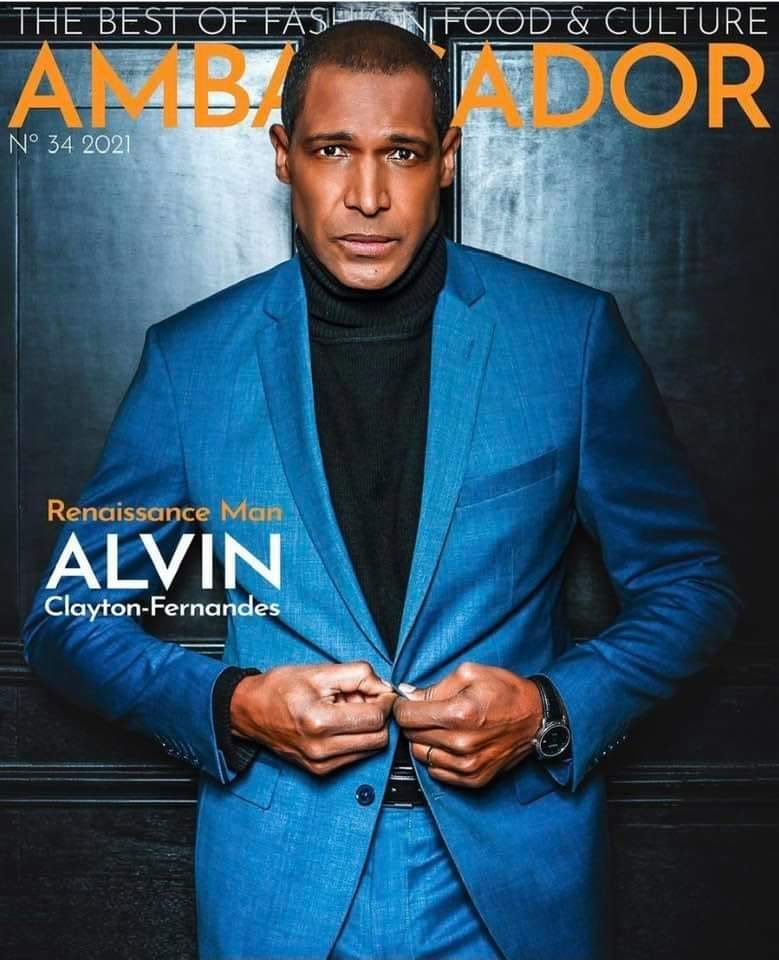 E+: So with all of that going on, what does a typical day look like for you?
Clayton: I am often painting first thing in the morning. And then some days I shop at Restaurant Depot, to buy food for the restaurant and then come here and set things up. I might try to get in some more time painting before the restaurant opens. At the restaurant, I used to be the first to arrive and the last to leave. But now I trust my staff to do more of that. So I will come to the restaurant during the evening but may not stay until closing. And then I'm painting in my studio until 2 or 3 in the morning. I have to force myself to stop and go to sleep. Painting is my life — if I could choose only one thing to do with my time, it would be that.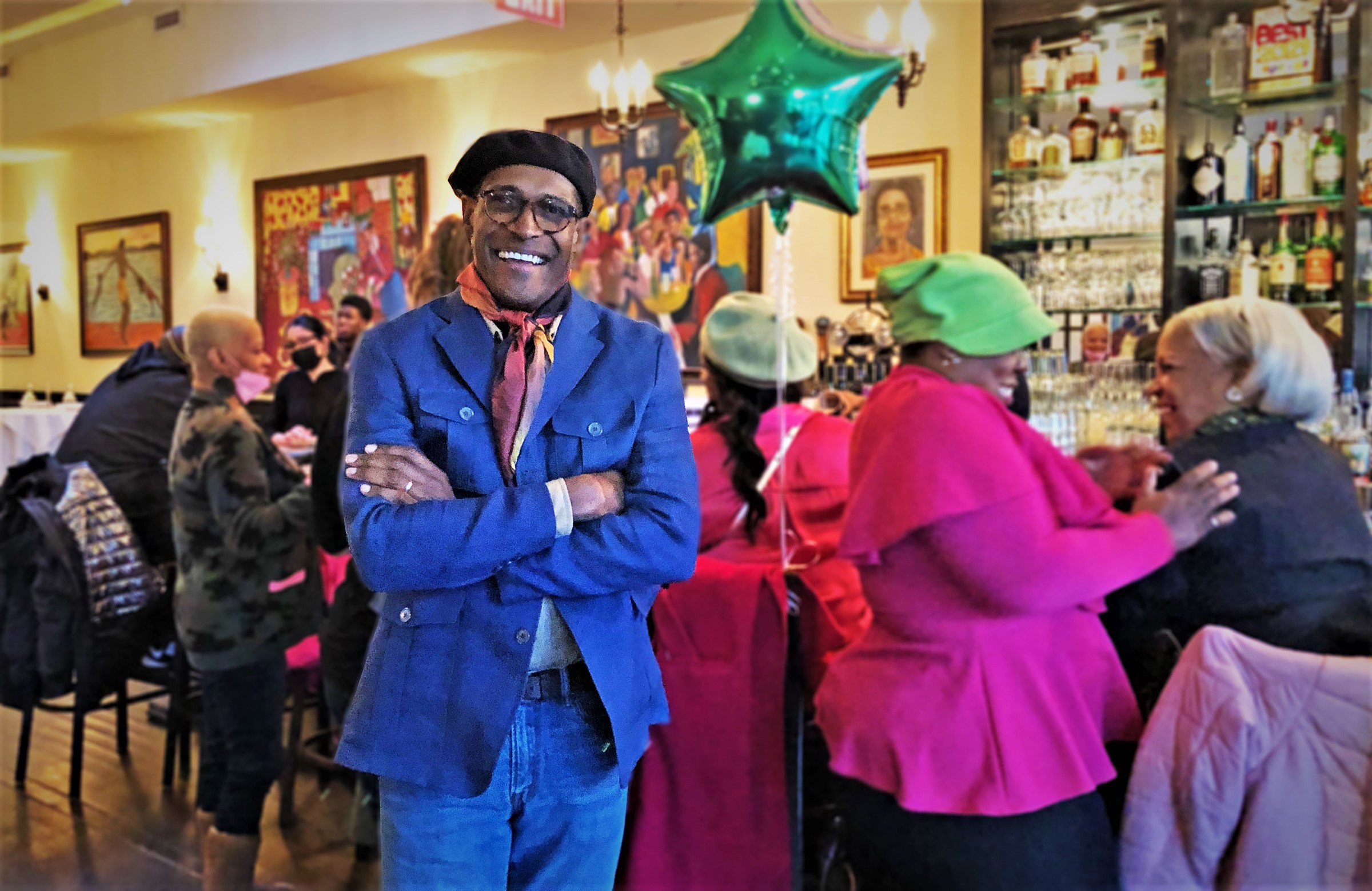 ---
Innovation expert and questionologist Warren Berger has studied hundreds of the world's foremost innovators, entrepreneurs, and creative thinkers to learn how they ask questions, generate original ideas, and solve problems. He is the author or co-author of 12 books, including A MORE BEAUTIFUL QUESTION: The Power of Inquiry to Spark Breakthrough Ideas, and the follow-up THE BOOK OF BEAUTIFUL QUESTIONS: The Powerful Questions That Will Help You Decide, Create, Connect, and Lead. Warren's writing has appeared in Fast Company, Harvard Business Review, and The New York Times, and he writes the "Questionologist" blog for Psychology Today. He lives in Mount Kisco. Follow him on Twitter at @GlimmerGuy or visit his website amorebeautifulquestion.com. 
We hope you've enjoyed today's section of Examiner+. What did you think? We love honest feedback. Tell us: examinerplus@theexaminernews.com
---
For hyperlocal news coverage of Westchester and Putnam from our four community newspapers, visit our sister site, www.theexaminernews.com
---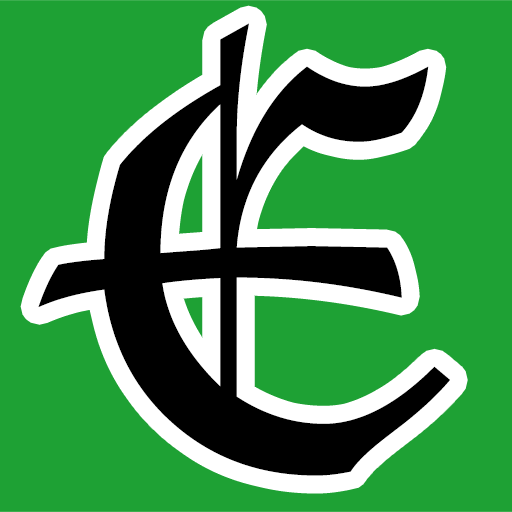 Examiner Media – Keeping you informed with professionally-reported local news, features, and sports coverage.