A Suggestion Based on Decades of Personal Experience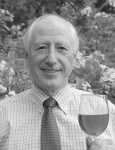 Friday Night at the Movies.
Over the years my wife and family have always set aside Friday night as the one element in our lives that was consistent from week to week. It was the night to sit back, de-stress and enjoy time together with no distractions.
And we have a theme.
What could be more relaxing than comfort food – our choice is pizza – paired with wine and a movie.
But it can be a challenge to pair pizza, wine and a movie. Learn from our stumbles: 1) Blood and gore on the screen do not pair well with pizza and wine – no Quentin Tarantino movies, especially Kill Bill; 2) No foreign movies with subtitles; it's much too sloppy trying to read and eat at the same time.
We've now reached consensus in our choices. The pizza topping is a constant, the wine is always Italian red and the movie – well, two out of three ain't bad.
Here are my suggestions for the wine component. Since most pizzas have tomatoes as a base ingredient, red wines generally pair better than whites. And since pizza is an Italian fast food, I like to consider Italian reds before others. There are several that I prefer, each of which complement the acidity of the tomatoes and balance the fat content of the cheese in a basic Neopolitan pizza.
My guidelines for good matches are wines that are not heavily oaked and have a bit of acidity and a bit of fruit. No high alcohol levels that will bring on sleep at the pivotal moment of your movie. Here are three wines that fit this profile:
1) Since our youth my wife and I have had an affinity for Chianti with our pizza. The mild flavor and medium body pair well with Neapolitan "pizza pie." Chianti has undergone a renaissance in style over the last ten years. The wines are much more finessed and even more food friendly than in the past, while retaining their balance of acid and fruit. The tannins are softer, almost velvety, and the alcohol is manageable.
2) We've also gravitated to the wines of the Piedmont region – particularly Barbera from the Alba and Asti sub regions. They are produced to be drunk young. They are not oaked and have mild aromas of earthiness and black cherries. Most importantly, they lack strong tannins and have the bright acidity that pairs well with pizza. They have become increasingly popular in wine shops across the Examiner's readership area and reasonably priced, several under $20.
3) Valpolicella from the Veneto region is another favorite. These wines are a bit more lively and well balanced between acidity and fruit than the Tuscan and Piedmont wines. Try the Classico and Classico Superiore designated wines, which are young with moderate alcohol. The Ripasso style is more fruit forward. The dried cherry flavor and earthiness of these wines bring the tomato, basil and cheese flavors to the forefront of the palate.
As I mentioned at the outset, our pizza has been our one constant. I won't attempt to persuade you to try our favorite. Pizza is a very individual choice, whether you prefer traditional, thick or thin crust; medium cooked crust or darker, well-done crust; brick, wood-fired or coal-fired oven.
Similarly, toppings are an individual preference. A simple Margarita pizza is the epitome of the Roman style in Naples. The more exotic toppings are American-based. I still haven't succumbed to ham and pineapple pizza, but I have enjoyed caramelized onions and crumbled blue cheese pizza.
Our go-to pizza. Wood-fired with slightly burned edges, topped with crumbled sausage and broccoli rabe. I sprinkle a few red pepper flakes on my slice for an added punch.
The movie. Totally subjective. E-mail me your favorite movie to watch with pizza and wine. I'll select my favorite entry and reward the winner with a cash gift certificate.
 Nick Antonaccio is a 30-year Pleasantville resident. For nearly ten years he has conducted numerous wine tastings and lectures. He is co-host of Glass Up, Glass Down, a local cable television series on wine and food that is also accessible on the internet at www.PCTV76.org and offers personalized wine tastings and wine travel services at www.WineAdventuresLLC.com. Nick's credo: continuous experimenting results in instinctive behavior. You can reach him at nantonaccio@theexaminernews.com.