A Potential Way of Catching Pancreatic Cancer Early
We are part of The Trust Project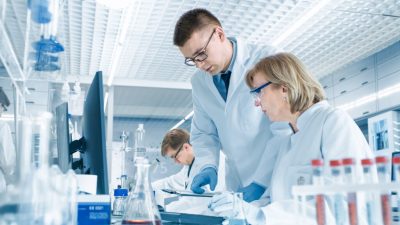 Dr. Joshua Raff, Medical Oncology and Hematology
The American Cancer Society estimates that about 64,050 people (33,130 men and 30,920 women) in the U.S. will be diagnosed with the disease this year, with approximately 50,550 people (26,620 men and 23,930 women) dying from it.
As with most medical conditions, early detection can be key to treatment. But roughly 80% of all diagnosed patients present at an advanced age and are ineligible for surgery. Even after curative surgery, relapses are common; the 5-year survival rate is typically only 10-30%.
Nevertheless, there have been encouraging developments in the early detection of pancreatic cancer, to which White Plains Hospital has contributed. Our 8-year study, published in the medical journal Pancreas, demonstrated the utility of both endoscopic ultrasound (EUS) and magnetic resonance imaging (MRI) in screening individuals at elevated risk for developing pancreatic cancer.  This is the first study of its kind in a community-centered hospital to highlight the feasibility and benefit of EUS and MRI in an elevated risk population.
This project began in 2013 when we observed clusters of pancreatic cancer in certain families, leading to broken hearts and many unanswered questions.  We worked with the understanding that hereditary factors can play an important role in developing pancreatic cancer – genetic makeup and family or personal history account for approximately 10% of all cases of pancreatic cancer. At that time, screening for pancreatic cancer was not well understood; there were very few guidelines, and many gaps in medical knowledge.
Therefore, we addressed the unmet need in our community and developed a new screening program for those at elevated risk of developing the disease, using both EUS and MRI  – the testing modalities that were recommended in 2013 by the International Pancreas Cancer Screening Consortium. We adapted existing guidelines and tailored the study to better meet the needs of our community.
Our Pancreatic Cancer Early Detection Program (PCEDP) opened in April, 2014.  As reported in our article, through December 2021, we enrolled 102 participants who either volunteered or were referred by physicians. The participants were enrolled for an average of 40 months, alternating EUS with MRI, with a mean of 3.7 tests.
Of those 102, 26 (25.5%) had an abnormal pancreatic finding; all were cystic or semisolid pancreatic cysts ranging from 1.0 mm (about 0.4 inches) to 29 mm (nearly 1.5 inches).  Eighteen (69%) of those abnormalities were found on baseline EUS. However, only two participants had abnormal findings that required pancreatic surgery. Our results were consistent with other similar studies, all from larger, academic or university hospitals. In addition, we observed statistical concordance between the results from EUS and MRI.
Based upon these results, we believe that screening programs with EUS or MRI can be established in community hospital settings for individuals at a higher risk of developing pancreatic cancer. Risk factors include:
Having multiple family members with pancreatic cancer
Having family member diagnosed at age under 50
Both parents diagnosed with pancreatic cancer
Clusters of other associated cancers in the family, including cancer of the breast, ovaries, colon, and melanoma
Carrying certain gene mutations in cases of breast cancer (BRCA)
Diagnosed with Lynch syndrome or Peutz-Jeghars syndrome (types of inherited cancer syndromes)
Having hereditary pancreatitis
We are convinced that there are three important take home messages from this study: First, that everyone – including doctors –  need to be more aware of the risk factors for pancreatic cancer, and that reviewing and updating family history of cancer is critical. Referral for genetic testing is easier than ever and can be a routine part of this process.  Second, there are safe and reliable actions – in the form of EUS and MRI – to take for those at elevated risk of developing pancreatic cancer. And third, these actions can be done close to home, in community-based hospital settings.
Our Pancreatic Cancer Early Detection Program remains open and continues to enroll briskly. Interested individuals can call our clinical trials office at 914-849-2283 for more information.
We are very gratified by the enthusiastic support of our participants. However, until newer and better tests arrive, we believe that for pancreatic cancer screening, the emphasis should be on awareness, testing, and community.
I also would like to acknowledge my co-authors of the report: Brennan Cook, B.S.; Dr. Farrukh Nadeem Jafri, M.S.-HPEd., Medical Director of WPH Cares at White Plains Hospital; Nicole Boxer, CGC; Jessica Maldonado, FNP; Una Hopkins, RN, FNP-BC, DNP; Dr. Sasan Roayaie; and Dr. Charles Noyer.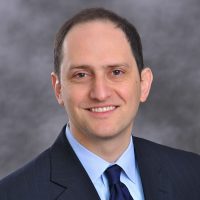 Dr. Joshua Raff is the Director of the Digestive Cancer Program at White Plains Hospital, as well as the Leader of the Hospital's GI Cancer Program Conference. For an appointment, please call 914-849-7600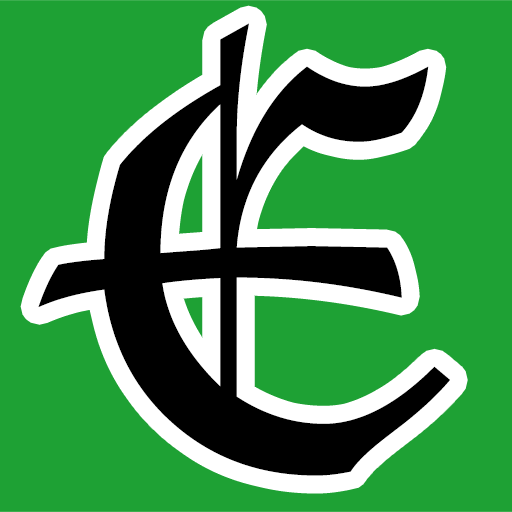 Examiner Media – Keeping you informed with professionally-reported local news, features, and sports coverage.