A NOVEL CONCEPT: 'Parties' Over? What Happens After a Talented Author Dies Young
Opinion Advocates for ideas and draws conclusions based on the author/producer's interpretation of facts and data.
We are part of The Trust Project

Afterparties, a collection of nine somewhat connected short stories detailing the lives of Cambodian-Americans in California, was written by Anthony Veasna So. One can't help but read the book with a sense of sadness, because So died, at 28, of a drug overdose in late 2020, a little before his book was published.
So had tons of talent. He comes up with compelling characters who reflect both their Cambodian backgrounds and modest new American surroundings. The horrors of the Khmer Rouge hang over several of them. "Superking Son Scores Again" looks at a former badminton standout who runs a grimy bodega. "He reeked of raw chicken, raw chicken feet, raw cow, raw pig intestine, and raw–like really raw–pig blood, all jellied, cubed, and stored in buckets before it was thrown into everyone's noodle soup on Sunday mornings. When we walked into the barely air-conditioned store, we pinched our noses to stop from barfing all over aisle six, which would ruin the only aisle with American products, the one with Cokes and Red Bulls and ten-year-old Lunchables no one ate," So writes.
As the raw chicken suggests, one can often smell So's prose, be it the smoke, sweat, frying oil or garlic.
So likens Superking to Magic Johnson on the badminton court. "The arcs of his lobs, the gentle drifts of his drops, and the lines of his smashes could be thought of, if rendered visible, as the very edge between known and unknown," the book reads. "He could smash a birdie so hard, make it fly so fast, we swore that when the birdie zipped by it shattered the force field suffocating us, the one composed of our parents' unreasonable expectations, their paranoia that our world could crumble at a moment's notice and send us back to where we started, starving and poor and subject to a genocidal dictator."
They are long short stories, like 25-30 pages apiece. They look at a teen working at his father's auto repair shop (So's father ran an auto repair shop), a local wedding featuring a famous Khmer singer, a gay Stanford grad finding his way in San Francisco, and an elementary school teacher reflecting on a school shooting, and Michael Jackson visiting her school after the shooting.
"Three Women of Chuck's Donuts" depicts a  mother and two teen girls, Kayley and Tevy, working in their donut shop, which was once bustling, but is struggling as the city around it goes bankrupt. A man comes in frequently, late night, orders an apple fritter, sits for an hour, never touches the fritter, and leaves. "The summer class she's taking, at the community college next to the abandoned mall, is called 'Knowing,'" the story reads. "Surely writing about this man, and the questions that arise when confronting him as a philosophical subject, could earn Tevy an A in her class, which would impress college admissions committees next year. Maybe it would even win her a fancy scholarship, allow her to escape this depressed city."
Born in Stockton, California to Cambodian refugees, So graduated from Stanford and picked up his MFA at Syracuse. Afterparties sparked a publisher bidding war, and Ecco landed the book, a wispy 256 pages, for $300,000.
Praise for it was abundant. "A wildly energetic, heartfelt, original debut by a young writer of exceptional promise," said George Saunders, who wrote Lincoln in the Bardo. "The sheer richness and energy of So's narratives can't be overstated," said Bryan Washington, who wrote Memorial. "His characters are full of love, and full of longing, and full of laughter, and full of the possibilities that life offers them and also the ones it hides."
I didn't love Afterparties the way most critics seemed to. I liked it. It reminded me of reading most New Yorker short stories. I like them, then wonder if I would love them if I was as smart, and as good a reader, as the other New Yorker subscribers.
So portrays teens doing silly things and searching for a hint of purpose in working-class neighborhoods in California's Central Valley. He vividly illustrates the Cambodian experience in America, which I knew nothing about prior to reading Afterparties.
I'll say this about Afterparties–the book is about as good as you'll ever find from a 28-year-old author. One can't help but wonder what So might've accomplished in literature had he stayed alive and stuck to it.
He had almost finished another book, entitled Songs on Endless Repeat, that is to be published this year. It's a mix of fiction and non-fiction.
So was hard on himself. His dedication in Afterparties may stay with you after you're done with the book. "For everyone who underestimated me," he writes, "including myself."
Local freelance journalist Michael Malone lives in Hawthorne with his wife and two children.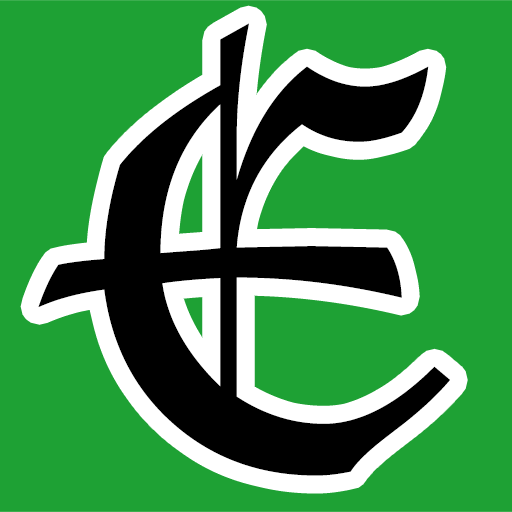 Examiner Media – Keeping you informed with professionally-reported local news, features, and sports coverage.