A NOVEL CONCEPT: Maybe Reading a Pulitzer-Winning Book Wasn't Right For the Beach
We are part of The Trust Project
What I'm reading, and why
By Michael Malone

I break from my column's moniker to share about a non-fiction book, The Return: Fathers, Sons and the Land in Between, by Hisham Matar. It is about Matar's journey home to Libya a few decades after his father Jaballa, a political dissident and enemy of Qaddafi, was lifted off the streets of Cairo, thrown in prison, and met his end there. Matar has some questions for the government that abducted his father; foremost, is the man still alive?
The rave reviews for the book, which came out in 2016, go on, and on, and on. "[Matar] writes with both a novelist's eye for physical and emotional detail and a reporter's tactile sense of place and time," said Michiko Kakutani of the New York Times. "The prose is precise, economical, chiseled; the narrative, elliptical, almost musical."
Since the raves go on ad infinitum, I'll shorten a few to a word or two. "Beautiful book," said Newsday. "Magnificent," said The Times of London. "Utterly riveting," said the Boston Globe.
Matar even got a Pulitzer Prize for the book in 2017.
What did I think, you might ask. I liked it, but not as much as the reviewers or Pulitzer judges did.
It is worth noting that the setting for me reading The Return was all wrong. It being a school break in February, I was on a beach in the Dominican Republic with the family. I brought The Return because it was a thin paperback that would travel well, not the best reason for selecting your vacation book, along with the 4.14 rating it had on GoodReads. I don't need a traditional beach read while sitting in a chaise lounge, but I do prefer something fun and breezy, neither of which describes The Return.
Hisham Matar is an extremely sympathetic character. His family was cast into political exile when he was 12, and his father disappeared when he was 20. Matar went on to be a notable novelist, living in London. His fiction includes In the Country of Men and Anatomy of a Disappearance.
He's smart and passionate and talented, but Matar doesn't exactly ooze personality in the memoir. Plenty is at stake as he searches for clues pertaining to his father. But more would be at stake, at least for this reader, if we felt a greater connection to the author. A book about the search for a lost father doesn't leave much room for wit, but a bit more personality would've made a more engaging read for me.
Another issue — there really is no doubt throughout the memoir that Matar's father has been killed, which gives the reader a little less motivation to turn the page and see if this awful mystery might possibly have a happy ending. A staggering 1,270 prisoners were killed at Abu Salim prison, where Jaballa Matar was incarcerated. That this happened as recently as 1996  is even more stunning. In 2011, revolutionaries released the prisoners at Abu Salim, and Jaballa did not emerge. There's little doubt, if any at all, that Jaballa was, sadly, among those killed.
Many of Matar's relatives are in prison due to their opposition to Qaddafi, or their relationship with those who oppose Qaddafi. His Uncle Mahmoud shares, "They beat me, deprived me of food and sleep, tied me down, spilled a bucketful of cockroaches on my chest. There is nothing they didn't do. Nothing can happen to me now that can be worse than that time. And always, I managed it. I kept a place in my mind, where I was still able to love and forgive everyone…They never succeeded to take that from me."
I found it interesting to see how revolution is in the family blood. Matar's grandfather battled the Italians who occupied Libya in World War II, and his father opposes Qaddafi's brutal reign in the country. Matar does not pick up a firearm to battle his opponent, but grabs a pen instead. He also pulls on the levers of influence, getting face time with a handful of world leaders, including Qaddafi's son, Seif, who teases Matar with unreasonable demands before divulging information about his father, and various political figures in the U.K. No less a figure than Nobel Peace Prize winner Desmond Tutu called on Qaddafi to clarify the status of Jaballa Matar.
I also learned quite a bit about Libya, including Tripoli and Benghazi, and Egypt, which became the Matar family home after they are exiled. That's a part of the world I knew next to nothing about, other than there being some pyramids there.
Matar shares about what life in Libya had become when discussing his cousin Marwan: "Like the rest of my cousins, Marwan had endured the restrictions and interferences of Qadddafi's Libya. He had witnessed the militarization of schools, where, as a young boy, he had to turn up in military uniform and crawl on the ground with a rifle before morning class. He had seen the banning of books, music and films, the closure of theaters and cinemas, the outlawing of football, and all the other countless ways in which the Libyan dictatorship, like a crazed jealous lover, infiltrated every aspect of public and private life."
Matar has an amazing story to tell. Did I find his telling of it riveting? Not quite. But he shares his tragic family saga with plenty of purpose and skill.
---
Local freelance journalist Michael Malone lives in Hawthorne with his wife and two children.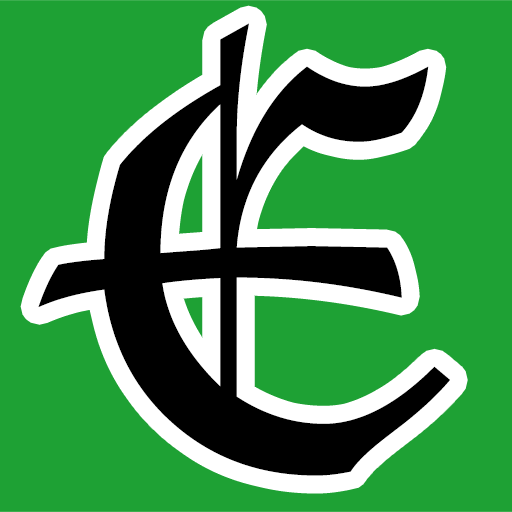 Examiner Media – Keeping you informed with professionally-reported local news, features, and sports coverage.