A Novel Concept: Dunn Deal – Author's Funky Follow-Up to 'Geek Love'
We are part of The Trust Project

I truly loved Geek Love, Katherine Dunn's bizarre novel about a family of carnival freaks. The Binewski family includes parents who shape their collection of oddballs, such as a boy with flippers for limbs, Siamese twins and an albino hunchback, with an assortment of hallucinogens and radioactive waste, taken during pregnancy. Katherine Dunn wrote the book, which follows the family across the U.S., as they perform at janky carnivals in the swamplands.
And so it was with considerable anticipation that I cracked open Dunn's novel Toad.
But first, a word or two about Dunn. She was born in the heartland in 1945, she did hard time for passing a bad check, and she headed west to attend Reed College in Portland. Dunn dropped out a couple years later, worked at a biker bar, and wrote Toad in the early '70s. The book was rejected by her publisher, and rejected over and over by other publishers after that.
The manuscript stayed in a desk drawer until after Dunn's death in 2016. Toad was published last year.
As one might expect from the Geek Love author, Toad is a weird book. Every single character is strange, and there are few, if any, that you find yourself rooting for. It's a grimy book, full of cat poop and horse urine and mud.
The main character is Sally. She's a bit of a hermit whose main companions are goldfish who swim in a pickle jar. Overweight and self loathing, she hangs out, now and then, with some hippies, including Sam, who has a thing for horsemeat and changes his name throughout the book, to Omar, Aram and Han Shan, among other monikers. He's a New York kid who ventures out west to attend Reed, but is not all that engaged with his academic pursuits.
Dunn writes of the City of Roses, "Portland is one of those towns where a lot of the social life takes place in laundromats. Nearly everything else is black and cold by ten o'clock at night, but there is always a laundromat open somewhere."
Sam and Carlotta are a couple. She's a hippie without much more focus than her partner. They both come from a bit of money. There's also Rennel, a vainglorious student who's obsessed with bodybuilding, until he stops working out and gets soft.
Sam and Carlotta move out of the city to the country, and get a car for ten dollars that takes two to operate–one to steer and step on the gas and brake, and one to touch two wires together to make the car run.
Carlotta has a baby. She and Sam are ill prepared, to say the least, to raise a child. The house has no heat or bathroom. Carlotta washes the baby's diapers in the creek. You can't help but imagine a short life of misery for the baby, and that's how things end up.
Mercifully, Sam and Carlotta get some help from Sally's brother Spike and his wife Jean, who live near them out in the country, and have a much better understanding about how things work and what babies need.
"The child was naked," Dunn writes. "The tiny limbs drooped awkwardly from his wide, swollen belly. His face was small and purple, his eyes closed. The belly rose and fell as he breathed. The umbilical cord was a black finger of flesh that rose abruptly from his abdomen, tied off in a neat white knot. Jean held the child firmly and easily on one arm. With her free hand, she smoothed water over his skin with a piece of cotton. Then a dab of oil. She wiped the ugly skin around his eyes, over his hair and ears, around the thick wrinkles at his neck."
Sally is miserable, and doesn't really jell with her hippie friends. The only person she respects is Mr. Chesbrough, a baker at the donut shop she works at, and she nearly cuts his hand off with a paper cutter.
She later realizes taking her own life is her most enticing option.
Toad jumps from Portland to Boston and back again, at different points in Sally's life. It is in Boston that Sally runs outside of her apartment, naked, at 5 in the morning. She "clomped down the stairs with my thighs and buttocks clapping merrily along." She plans to throw a brick through the window of a donut shop and get arrested, but she's accosted by police before she tosses the brick. "You are too early," she tells the officer. "I have not yet done what I set out to do."
Dunn's writing is good and the pages go by quickly. The problem is, not much of anything happens. You may root for Sally to overcome her dour surroundings, but you won't root for anyone else.
The book's title comes from a toad that hangs out in Sally's garden, singing an "eerie" song next to the compost heap. Sally doesn't relate to many people, but she connects with the toad in her yard, and thinks of him often.
Weird, weird stuff. Toad is, at times, fun. But mostly just weird.
Freelance journalist Michael Malone lives in Hawthorne with his wife and two children.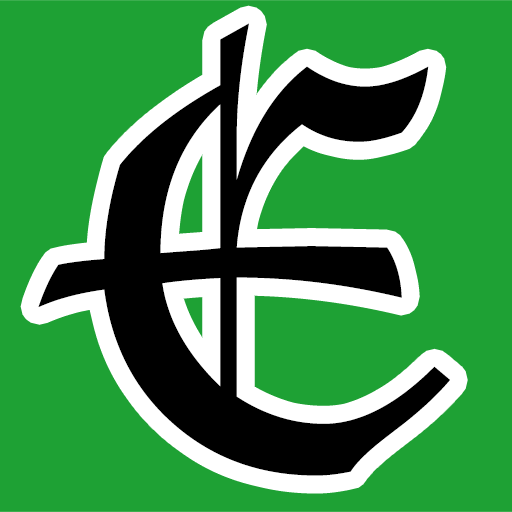 Examiner Media – Keeping you informed with professionally-reported local news, features, and sports coverage.