A NOVEL CONCEPT: Bono Writes A Sort of Memoir
Review An assessment or critique of a service, product, or creative endeavor such as art, literature or a performance.
We are part of The Trust Project
By Michael Malone
Surrender: 40 Songs, One Story is U2 singer Bono's life story, set amidst the framework of 40 U2 songs, including old ones like "Out of Control" and "I Will Follow", and newer stuff such as "Breathe" and "Cedarwood Road." The book begins with the childhood of Bono, then Paul Hewson, in the suburbs just outside Dublin. He adores his mother, Iris, and butts heads with his father, Bob. He responds to an ad on the school bulletin board–"drummer seeks musicians to form band," Larry Mullen's sign says–and meets Larry, Adam Clayton and David Evans, later known as The Edge.
Bono details the history of U2. Playing the pubs, they desperately wanted a van. "You get nowhere without a van; it's not just a mode of transport that separates the real from the phony," he writes. "The van is a time machine, the perfect size for the fledgling rock 'n' roll community: some musicians, a tour manager, a roadie or two, sometimes a manager. Later it may grow wings and become a private plane, but it will always feel roughly the same size as a van."
Bono meets Ali in their teen years, who soon becomes his soulmate and later, his wife. "Her brown eyes brought me somewhere else, her skin tone suggesting farther-flung places than the normal Spanish explanation for 'dark Irish,'" he writes. "She looks brainy too."
They got their van. U2 catches some breaks pretty early on, meaning their first album, Boy, came out when Bono was all of 20. Yet it almost breaks up when Edge can't quite figure out how U2 fits into his spiritual life. Bono and Edge are quite devout, hanging out with a church club called Shalom. Adam, for his part, has nothing to do with God.
U2 works it out.
Bono also details how "Sunday Bloody Sunday" both catapulted the band, and caused a ton of grief back home, some incorrectly interpreting the lyrics, and militant Catholics opposing the song's anti-violence message. "This is not a rebel song," Bono famously stressed at Red Rocks.
He also showcases his activism, visiting El Salvador and Nicaragua with Ali, and spending a month in Ethiopia, volunteering at an orphanage. That advances to Bono walking the corridors of clout in Washington, meeting with congressmen about AIDS and debt relief.
There's "Do They Know It's Christmas," where he tells Bob Geldof he'll sing any line but the "troubling" one "Tonight thank God it's them instead of you," and Live Aid. Bono's mullet has a starring role at Wembley Stadium in 1985. "It's a little humbling that during one of the greatest moments of your life, you're having a bad hair day," he writes.
One aspect of U2's history I was not aware of and could not quite picture–the band moving to Los Angeles in 1988, and scooting around town in motorcycles. Another I was not aware of–his father in an affair with his wife Iris's brother's wife, which produced a child that Bono long thought of as his cousin but was, in fact, his half-brother.
Bono name-drops quite a bit, from President Clinton to President Bush and President Obama, to Johnny Cash, Prince and Paul McCartney. Bono chats with Obama, who jokes about term limits for a U2 singer. Bono responds that every album is an election. A couple of bad ones in a row, and you're out.
The name-dropping doesn't come across as boastful. They're just influential and interesting people Bono hung with. He's quick to laugh at himself. When U2 had "Songs of Innocence" put on every iTunes subscriber's device in 2014, and people freaked out, Bono took the heat. "We didn't just put our bottle of milk at the door but in every fridge in every house in town," he writes. "In some cases, we poured it onto the good people's cornflakes. And some people like to pour their own milk. And others are lactose intolerant."
He added, "I take full responsibility."
Much of the book is set in America, and Bono remains smitten with our fair nation. "Ireland is a great country, but it's not an idea," he writes. "Great Britain is a great country, but it's not an idea. America is an idea. A great idea."
What was perhaps most interesting are the insights into how U2 has stayed together–same four dudes–for 47 years. Sharing songwriting credits four ways helps, and so has Paul McGuinness, U2's even-keeled, business-savvy manager from the pub days until 2013. Bono said the Beatles were always a model, the Liverpool band aiming to redefine itself and try completely new things with every album. He compares the Beatles to the Stones, the latter massively successful but never really varying from their template.
Is Surrender for U2 fans? Very definitely. Is Surrender any good? It is. The Bono photo on the cover is dreadful, but crack the book open and his writing is lively, introspective and fun. Every song chapter gets a Bono drawing, and there are old band pics at the end of the book too.
I thought I knew a lot about Bono, but in fact, have not read a magazine profile or seen a 60 minutes segment about him in a few decades. Ali, who has always been off the radar, is in many ways the star of Surrender. I very definitely dug up some old U2 songs and albums on Spotify after reading about how they came together, and if you're a fan, I'm guessing you will too.
---
Local freelance journalist Michael Malone lives in Hawthorne with his wife and two children.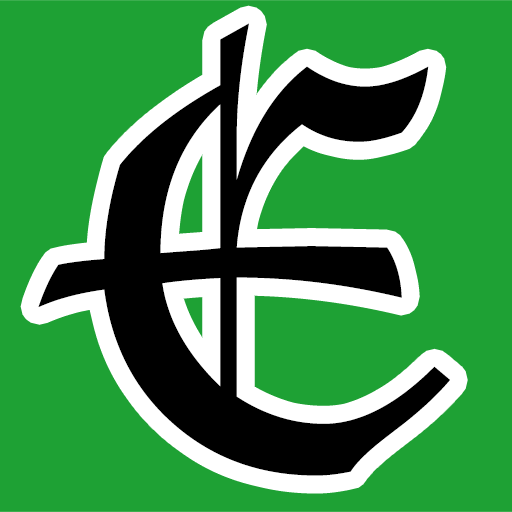 Examiner Media – Keeping you informed with professionally-reported local news, features, and sports coverage.