A NOVEL CONCEPT: Afghan Tales That Stir the Soul
Opinion Advocates for ideas and draws conclusions based on the author/producer's interpretation of facts and data.
We are part of The Trust Project
By Michael Malone

And the Mountains Echoed comes from Khaled Hosseini, whose novels are set in Afghanistan. The book offers a unique structure–ten or so tangentially connected stories that form an unconventional novel, each one featuring a character or two that's related, or at least connected, to the characters in the story before. 
The book starts with an Afghan man, Saboor, in 1952, telling his kids a fable the night before they set out for Kabul. The family is poor–as in, do-laundry-in-the-creek poor–and the trip to the capital, on foot, takes a few days. His fable is about an indigent farmer, Baba Ayub, who struggles to feed his family. In their village, a monster descends once a year, visits an unlucky family, and takes a child away. Baba Ayub is heartbroken to have his son stolen from him, as one would be, and after several years, journeys to the monster's lair to see about getting his kid back. He is given a choice: take the boy home, and never return, or leave the boy with the monster, where he is well-fed and seemingly well cared for. 
Baba Ayub leaves his son. 
In the next story, Saboor, his son Abdullah and daughter Pari set out for Kabul. His fable is prophetic, as Saboor has arranged to sell his daughter, age 3, to a wealthy family there. Abudullah, who is 10, is intensely close to his wee sister, more like a father than a brother, and is shattered to have his sister stay in Kabul. 
The following story shows how Saboor and his wife Parwana met years before. Parwana's twin sister Masooma is the far prettier of the two. "All her life, Parwana had made sure to avoid standing in front of a mirror with her sister," Hosseini writes. "It robbed her of hope to see her face beside Masooma's, to see so plainly what she had been denied. But in public, every stranger's eye was a mirror. There was no escape."
Saboor loves Masooma, but after resentful Parwana inflicts a catastrophic injury on her pretty sister when they are teens, Saboor marries Parwana. 
Another story sees two male cousins who departed their poor village in Afghanistan, Shadbagh, for California as children, and return to their homeland many years later as men of some wealth. Idris, a doctor, is smitten with a gravely injured girl, Roshi. They grow close as he spends time with her in the hospital, and aims to fly her back to California to receive treatment, and perhaps even adopt her. But after his departure from Afghanistan, Idris's devotion to Roshi fades as he indulges in the trappings of life in the U.S. 
Yet another story is about a boy named Adel, whose father, a mujahadeen hero, is wealthy, and has erected a mansion and planted orchards on the land that used to be the downtrodden village of Shadbagh. Bored and lonely behind the walls of his father's painstakingly secured estate, Adel meets another boy, Gholam, a poor kid whose family lived on the land before Adel's father built the estate. In fact Gholam is related to Saboor, Parwana and Abdullah
Adel's father addresses a crowd at a school for girls he has paid for. "'So I say this to you, young daughters of Afghanistan,'" Baba jan concluded, his long, thick arms outstretched in an open gesture of welcome. "'You have a solemn duty now. To learn, to apply yourselves, to excel at your studies, to make proud not only your own fathers and mothers but the mother who is common to us all. Her future is in your hands, not mine. I ask that you not think of this school as a gift from me to you. It is merely a building that houses the true gift inside, and that is you. You are the gift, young sisters, not only to me and to the community of Shadbagh-e-Nau but, more importantly, to Afghanistan herself!'" 
The final story, set in 2010, sees Pari, the little girl who was sold to the wealthy couple, reunited with her father in California. This story had tremendous emotional potential, but Saboor is old, ill and out of it, and never truly realizes who has come to visit. I found that a bit disappointing. 
And the Mountains Echoed is nonetheless an inventive novel that makes Afghanistan much more than a barren land that superpower nations have reduced to rubble over the decades, and gives its residents true emotions and personalities. One sees the nation's progress across a half-century, particularly related to the civil rights of females, and it's sad to think of how Afghanistan has regressed, at least in terms of girls and education, since the U.S. pulled out of the country. 
Hosseini, also the author of The Kite Runner and A Thousand Splendid Suns, tells a heckuva story, and tells it with considerable skill. "This is an exquisite novel," said USA Today, "a must-read for anyone with an interest in what it means to be alive, anywhere and everywhere." 
---
Local freelance journalist Michael Malone lives in Hawthorne with his wife and two children.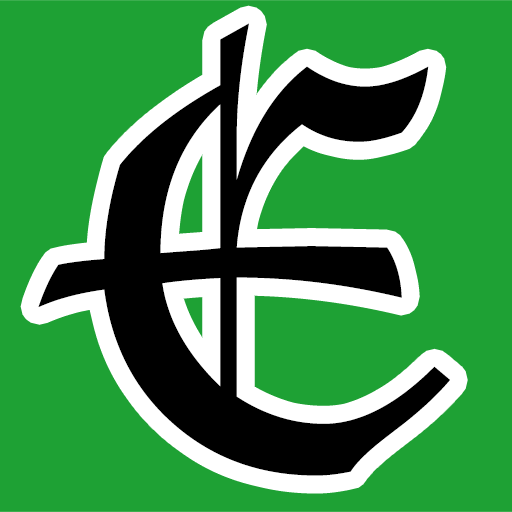 Examiner Media – Keeping you informed with professionally-reported local news, features, and sports coverage.