A New Mt. Kisco Wine Shop That Will Tantalize Your Senses
We are part of The Trust Project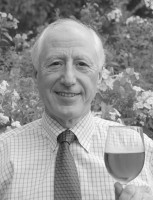 Have you visited the newest wine shop in Mount Kisco? Continuing the revitalization movement in the downtown area, a family of seasoned veterans has invested in the area, providing a destination expected to attract a clientele hungry for new concepts and alternatives.
Siegel Bros. Wine & Spirits opened in January at 39 S. Moger Ave. at the southern end of the walkway that runs alongside Starbucks.
The shop is operated by the Nevins family. This is not a new business venture for them, but a natural progression in the lineage of their forebears. Second generation Bruce Nevins began his career at a young age, assisting at Siegel Bros., his family's butcher shop, which opened at the dawn of the 20th century in New York City.
Fast forward to the turn of the 21st century. Bruce, after several stints in the wholesale and retail wine business, opened his own wine shop in Grand Central Terminal. I patronized Bruce's Grand Harvest Wines, as I'm certain a number of fellow Metro-North commuters did.
After 17 years at Grand Central, the Siegel family is still near a Metro-North station, this time a short walk from the Mount Kisco stop.
Before opening the wine shop with his dad, Bruce's son Jeremy traveled a 20-year route in the winemaking business, building his expertise at wineries such as Cosentino Winery in Napa Valley.
While patriarch Bruce and son Jeremy operate the wine shop, across the way sons Dave and Doug independently operate Siegel Bros. Marketplace, a food emporium offering fresh and sustainable meats, fish and prepared foods, as well as a full array of fine cheeses and charcuterie.
Come with me on a virtual tour of the shop.
The centerpiece is an eight-bottle wine preserving and dispensing system, located near the rear of the shop. This technologically advanced system keeps wines fresh for an extended period of time, forestalling the oxidation process that plagues the typical open-bottle offerings in other shops.
Manufactured in Italy, it allows the staff to present samples of hand-selected wines to customers. It takes point-of-sale merchandising to new levels. And best of all: the selection changes nearly every day. What an enticing way to familiarize yourself with eight new white, rosé and red wines each time you stop in.
Bruce explained the premise for the shop: "Our mission is to be sure a customer leaves with the right bottle of wine for them. We focus on smaller producers around the world, wines you probably won't find in many other wine shops. We do the searching for our customers, to make their decision-making easier."
As we walk through the shop on our virtual tour, we see that the wall-shelves are organized by major wine regions, with prices ranging from under $10, through mid-range to high-end wines.
"We focus on customers' preferences. We only stock about two percent of the wines we sample, always with an eye for what we believe our customers will enjoy," Bruce said.
The floor space is organized into five circular racks, each displaying 16 wines, with changing categories. Today the racks are segregated by white, California, international regions, sparkling wine and rosé.
"It is just as important to us to determine what customers don't like as what they do like," Bruce asserted.
The center racks are designated for broader selections from around the world. The wall to the far right, next to the checkout counter, holds an enviable selection of carefully curated whiskey, single malt scotch, cognac, bourbon, tequila and rum.
Scattered throughout the shop are antiques and original European posters, adding a sophisticated air to the surroundings, without being pretentious.
You can sign up for invites to the numerous events held on a regular basis at the wine shop at SiegelBrosWineandSpirits.com. Interested in mixology sessions? Look for announcements of spirits tastings and workshops.
"Our mantra: offer the best value/price relationship in every category," Bruce said. "You won't find any hype or pretentiousness at Siegel Bros. We make it easy, we make it simple."
Nick Antonaccio is a 40-year Pleasantville resident. For over 20 years he has conducted wine tastings and lectures. Nick is a member of the Wine Media Guild of wine writers. He also offers personalized wine tastings and wine travel services. Nick's credo: continuous experimenting results in instinctive behavior. You can reach him at nantonaccio@theexaminernews.com or on Twitter @sharingwine.