A Glass of Wine: Health Benefit or Health Risk?
We are part of The Trust Project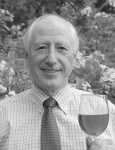 I'm confused.
I've been reading reports on the health benefits of consuming wine. I tend to focus on those that align with my general evaluation of the risk and benefits. I believe that alcoholic consumption (of any type) is intrinsically dangerous and unhealthy. I also espouse the volumes of medical evidence that, drunk in moderation, wine has net health benefits that seem to outweigh the obvious risks.
I've been researching the scientific studies and medical conclusions that at times contradict each other as to the relative risks and benefits of wine consumption.
I certainly endorse the USDA guidelines that moderate consumption is acceptable: men should consume no more than two glasses per day, women one glass. But is the USDA's acceptable consumption definition valid? The United Kingdom has refuted these guidelines and has published its own guidance.
With these dichotomous and quite contradictory viewpoints, I present reputable research studies for you to consider. You will likely find it as difficult as I to form your own opinion.
Over the last 20 years, numerous studies have been published espousing the health benefits of red wine. Volumes have been written on the benefits of antioxidants found in food and wine. Each of the many compounds that fall into the broad category of antioxidants (polyphenols, resveratrol, sirtuin proteins) interacts with other compounds to fight the negative effects of our diets and lifestyles. Studies have validated the benefits of red wine: protecting the heart and brain, fighting and preventing cancers, reversing diabetes and obesity, boosting the immune system and slowing the aging process.
In the last few years, contradictory studies, of equal pedigree as those espousing red wine consumption, have been published.
In 2016, I reported on an advisory issued by the British Chief Medical Officer. It was the culmination of a multiyear study of published scientific evidence, led by a panel of experts in such studies. In her advisory, Dame Sally Davies presented the results and issued new guidelines. She warned that there is no safe level of drinking. Further, wine consumption should be limited to seven glasses a week for men and women, with days of abstinence between glasses. This is in stark contrast to the USDA's health risk conclusion and consumption guidelines.
Just last week I read another report on the health risks of wine consumption. As reported in Wine Spectator magazine, last September an analysis of multiple individual studies was published by the University of Washington. Its 2016 Global Burden of Disease Study reviewed and evaluated the results of 592 studies comparing alcohol consumption in 195 countries to determine the risks. The conclusion: "There is no safe level of alcohol consumption."
The study looked for correlations between levels of alcohol (including beer, spirits and wine) consumption and 23 health problems, including cancer and heart disease. The data on the 28 million people involved in the studies over 26 years generalized the results as follows: compared to total abstention, consuming one beverage a day increased the risk of the 23 health problems by 0.5 percent while two drinks increased the risk by 7 percent. As might be expected, five drinks increased the risk by 37 percent.
Hence my confusion.
The study is not clear on the relative danger of these percentages. If the risk of cardiovascular disease increases by an unsettling 7 percent for two-a-day consumption, to what overall universe of disease incidence does that equate? The research concludes that for non-drinkers, the incidence of developing one of the 23 health problems is 914 people out of 100,000, 918 for once-a-day consumption and 978 for two a day. Does the increment between abstention and a single drink warrant the proclamations of the British and University of Washington studies? Perhaps not, but the increments beyond one glass are disturbing.
Hence my confusion – and consternation.
So which conclusions are correct? Centuries of anecdotal evidence extolling the virtues of wine consumption? Recent reputable scientific studies seemingly in contradiction with each other? I leave this conundrum to your discretion. What will it be: abstinence or moderation?
Nick Antonaccio is a 40-year Pleasantville resident. For over 20 years he has conducted wine tastings and lectures. Nick is a member of the Wine Media Guild of wine writers. He also offers personalized wine tastings and wine travel services. Nick's credo: continuous experimenting results in instinctive behavior. You can reach him at nantonaccio@theexaminernews.com or on Twitter @sharingwine.