A Cornucopia of Fall Flavors Abound for Food Lovers
We are part of The Trust Project

By Morris Gut
Autumn is in full swing! The air is crisp, apples are falling to the ground at area orchards or just waiting to be picked. Trees are putting on their annual technicolor light show along highways and byways. Area markets are selling their late-season harvest of squash, apples, pumpkins and hearty root vegetables.
Restaurant kitchens are geared up with the best the season has to offer. There are many comforting flavors awaiting us at area markets and eateries right now. Follow COVID-19 guidelines and stay safe.
Dive Oyster House Opens in Briarcliff
Took a break during one of my recent fall drives and stopped into the new Dive Oyster House on Pleasantville Road in Briarcliff Manor. As I pulled up, I was surprised to see Kenny Neziraj tending to the front of the house, aligning the patio tables on the sidewalk.
The last time I saw Kenny, he was affiliated with the original opening team at the popular Kee Oyster House in White Plains. He confided that he had since partnered with his brother, John, who happens to own Fratelli's Trattoria in Croton-On-Hudson, in this new restaurant.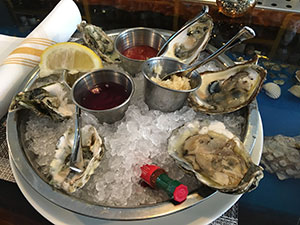 As host, Neziraj is quite the conversationalist, so I took a seat at the artsy seashell bar and sipped on my Captain Lawrence IPA as we spoke. He opened Dive two months ago in the same space that had previously been Chatterbox 54. The renovation is a work in progress, but Kenny was anxious to show off the unique touches he has added throughout the dining room, from the banquette seating to the lighting fixtures. The working kitchen looked spotless.
The menu specializes in fish and seafood as the name implies, but also offers enough meat, poultry and pasta options to satisfy all comers. I had to start with a half-dozen regional oysters, chef's choice, and they came out on a nice platter with all the trimmings. There were three delicious house-made cocktail sauces, including horseradish. Dipped into the ice was a miniature bottle of hot sauce waiting to be opened, for those so inclined. Oysters are always a pleasant indulgence.
For my main course, Neziraj suggested their version of chicken martini – parmesan crusted chicken cutlets topped with breadcrumbs and sauteed in lemon and white wine. They sat on top of a bed of buttery fresh vegetables. Dishes are generously served here, and I did take half home. It was a flavorful experience. Will be back.
Dive Oyster House is located at 1201 Pleasantville Rd. in Briarcliff Manor. Open for lunch and dinner seven days from 11 a.m. to 10 p.m. Info: 914-236-3911 or visit www.diveoysterhouse.com.
A Bite at The Cobble Stone
As I always say, there's nothing like a good old tavern for hearty food, drink and conversation. The Cobble Stone on Anderson Hill Road in Purchase may be a record holder. It is one of the oldest eateries in Westchester.
According to brothers Scott and Craig Sala, fourth-generation proprietors, the restaurant and bar has continuously operated under the Sala family since 1917. While the official signage out front says Est. 1933, Sala explained that has to do with the repeal of Prohibition. The Cobble Stone served its public right through that period, sometimes as a speakeasy.
Well, the history is intriguing. Many of the old fixtures are there: the green vinyl wooden booths, cobblestone walls, stained glass windows, even an old jukebox and cigarette machine sit idle in the bar and lounge.
The restaurant is located amidst vast estates, country clubs and corporate parks and within range of Manhattanville College and SUNY Purchase.
Leave it to Tom, the friendly barkeep, to refill your favorite brew while scanning the menu. Many of your old favorites are here. On this late afternoon, I opted for the gorgonzola bacon burger served on a Kaiser roll with a side of steak fries, while my companion went for the chicken chopped Cobb salad, bed of mixed greens topped with avocado, tomato, bacon, hard-boiled egg, red onion and cucumber served with choice of dressing. Both were ample and quite good.
For dessert, the house-made New York-style cheesecake with caramel sauce and whipped cream satiated our sweet tooth. We shared throughout our meal. Might try their beer can chicken on my next visit.
The Cobble Stone is located at 620 Anderson Hill Rd. in Purchase. Open seven days a week, Monday through Friday from 3 to 9 p.m. and 12 to 9 p.m. on weekends. Info: Visit www.thecobble.com.
Farms and Farmers Markets
Want to pick your own? Take a flavorful fall foliage drive with the whole family. Here are some great destinations and be sure to check ahead for hours and availability.
Wilken's Fruit & Fir Farm. 1313 Whitehall Rd., Yorktown Heights. Marking their 105th year, visit the farmers market or pick your own apples, peaches, pumpkins and even Christmas trees. Open daily except Tuesday, 10 a.m. to 5 p.m. through mid-December. Info: 914-245-5111 or visit www.wilkensfarm.com.
Stuart's Farm. 62 Granite Springs Rd., Granite Springs. This farm has been operating since 1828, strewn with old tractors and rural artifacts. You can pick your own fruit and produce or visit the farmers' market for fresh cider donuts and pies. Open daily 9 a.m. to 6 p.m. Info: 914-245-2784 or visit www.stuartsfarm.com.
Harvest Moon Farm and Orchard. 130 Hardscrabble Rd., North Salem. Operated by first-generation farmers since 2011, the farm store is open daily from 9 a.m. to 6 p.m. The on-site kitchen is open Monday through Friday. Get tickets online for apple picking. CSA membership is available. Info: 914-485-1210 or visit www.harvestmoonfarmandorchard.com.
Hayfields. 1 Bloomer Rd., North Salem. Owner Renea Dayton's multifaceted country market bustles daily inside and out. From the in-house kitchen, there is coffee, breakfast, lunch, soups, salads and ice cream. Colorful flowers, too. Info: 914-669-8275 www.hayfieldsmarket.com.
Morris Gut is a restaurant marketing consultant and former restaurant trade magazine editor. He has been tracking and writing about the food and dining scene in greater Westchester for 30 years. He may be reached at 914-235-6591 or gutreactions@optonline.net.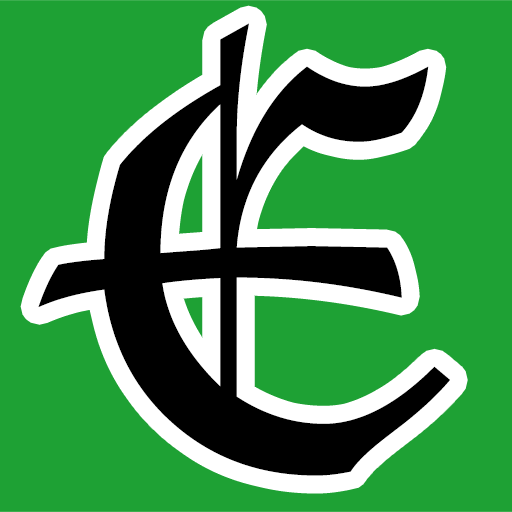 Examiner Media – Keeping you informed with professionally-reported local news, features, and sports coverage.