2016 Election Preview: Several Local Incumbents Not Challenged, Others in Contentious Debate
We are part of The Trust Project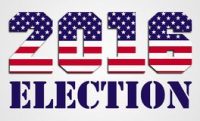 The 2016 general election has seen one of the most contentious campaign fights for president of the United States between Hillary Clinton (Democratic, Working Families, Women's Equality party lines) and Donald J. Trump (Republican, Conservative party lines) in the country's history.
The highly publicized and scandalized campaigns for both presidential candidates will certainly call voters to the polls, eager to enter their personal choices on Election Day. For White Plains voters there will be other candidates to vote for as well. There are several candidates up for re-election, only a few contested, but the district areas covered directly impact the lives of people living in the city.
The race between incumbent George Latimer and challenger Julie Killian for State Senate District 37 has engendered its own notoriety. Ethics, campaign finance reform, education, government non-funded mandates and the environment are issues each of the candidates has strong opinions about.
Because the Senate District 37 race has been aggressively contested, we have chosen to provide separate profiles on each of the candidates posted below.
Similarly, the race for Westchester County District Attorney between Bruce Bendish and Anthony Scarpino to replace the vacancy left by former Westchester County DA Janet DiFiore has also been highly contested. We have provided separate profiles for each of these candidates also posted below.
For other candidates representing White Plains, we have provided brief summaries to familiarize readers with their positions on policy and their work records.
In the case of New York State Assemblywoman Amy Paulin, the incumbent for District 88, we have provided a summary because her challenger, whose name will appear on the ballot on November 8 (Anthony J. Decintio Jr., on the Conservative party line) has chosen to make no public policy statements or in any way conduct a campaign other than to have his name listed on the ballot.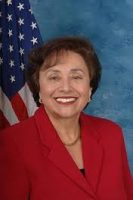 Congresswoman Nita M. Lowey (Democrat, Working Families, Women's Equality party lines) is running uncontested for her 15th term in Congress, representing District 17. She was first elected to the U.S. House of Representatives in 1988. Lowey is the first woman and the first New Yorker to chair the Democratic Congressional Campaign Committee. She is also the first woman to lead either party on the powerful House Appropriations Committee.
An outspoken supporter of transportation, nuclear, and infrastructure security, Lowey was appointed to the Select Committee on Homeland Security. Lowey is a strong advocate for women, children, and families. She has been a champion of education throughout her career, fighting for school modernization, teacher development, and literacy programs. Under Lowey's leadership, federal funding for after-school programs has increased from $1 million in 1996 to $1 billion today.
A strong public safety advocate, Lowey supported the Brady Law and supports reinstating the Assault Weapons Ban. On the State and Foreign Operations Appropriations Subcommittee, Lowey has also worked to ensure that diplomacy and development remain key pillars of our national security strategy, particularly in Iraq and Afghanistan. Lowey has been a leading Congressional proponent of a strong U.S.-Israel relationship and the Appropriations Committee's chief advocate of the annual U.S. aid package to Israel. A longtime champion of human rights and enhancing the role of women in development, Lowey has taken a key role in fighting for democracy, justice, and economic opportunity around the world.
Lowey was born in the Bronx; graduated from the Bronx High School of Science; and received a Bachelor's Degree from Mount Holyoke College. She served as Assistant Secretary of State for the State of New York before being elected to Congress. Nita and Stephen Lowey have been married for 50 years and have three grown children and eight grandchildren. She resides with her husband in Rye.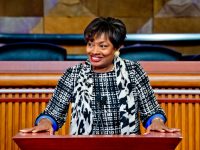 New York State Senator Andrea Stewart-Cousins (Democratic, Working Families, Independence, Women's Equality party lines) was elected by her colleagues to serve as Leader of the Senate Democratic Conference in December 2012, becoming the first female leader of a legislative conference in New York State history. She was first elected to the State Senate in 2006 to represent District 35 serving Greenburgh, part of White Plains, part of New Rochelle, part of Yonkers and Scarsdale.
Senator Stewart-Cousins sponsored and passed the landmark Government Reorganization and Citizen Empowerment Act. This law empowers communities across the State to consolidate local governments, which reduces overlap of municipal services and saves taxpayer dollars. She also sponsored and passed Jimmy Nolan's law, which was enacted into law in 2009. This law extends the time by which 9/11 responders can file compensation claims for injuries sustained from the World Trade Center rescue, recovery or cleanup operations. Stewart-Cousins sponsored and passed the Child Health Plus and School Meal Enrollment Coordination Law, which was signed into law in 2010. This law allows families to use their proof of eligibility for Free or Reduced Price School Meal Programs as proof of income to enroll their child in Medicaid and Child Health Plus.
January of 2009, Senator Stewart-Cousins made New York State history as the first African-American woman to preside over the Senate. In that role, she was charged with maintaining order, interpreting the rules and practices of the Senate, and calling on members to debate and vote on legislation brought to the floor.
Stewart-Cousins also served for a decade as a Westchester County Legislator.
Senator Stewart-Cousins earned her Bachelor of Science Degree from Pace University and her teaching credentials in Business Education from Lehman College. In 2008, she earned her Masters of Public Administration from Pace University, and is a member of Pi Alpha Alpha – a Public Administration Honor Society. Prior to entering public service, she spent 20 in the private sector.
Senator Stewart-Cousins resides in Yonkers, was married to the late Thomas Cousins and has three children and two grandchildren.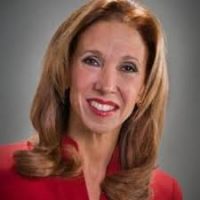 New York State Assemblywoman Amy Paulin (Democratic, Working Families, Independence, Women's Equality party lines) has served the 88th New York State Assembly District (Scarsdale, Eastchester, Tuckahoe, Bronxville, Pelham, Pelham Manor, and parts of New Rochelle and White Plains) since 2001. She chairs the Assembly Committee on Energy, and serves on the Committees on Education, Higher Education, and Health.
A full-time legislator, Assemblywoman Paulin annually ranks among the state's most successful lawmakers. Her diverse legislative agenda includes state government reform, children and families, domestic violence, sex trafficking, education, health care, animal welfare and gun control. As Chair of the Assembly Committee on Energy, Assemblywoman Paulin has worked to encourage renewable energy and ensure the state's electricity grid is reliable.
In 2014, Assemblywoman Paulin ranked second in the number of her bills passing both the Assembly and Senate. To date 191 of her bills have been signed into law, including three in 2016. One of her most important legislative accomplishments during the 2016 session was getting the Veteran's Pension Service Credit bill signed into law.
Assemblywoman Paulin has a long, distinguished record of activism in public policy and community issues. Prior to her election to the Assembly, Paulin served in a number of capacities, including Executive Director, My Sisters' Place; Member, Scarsdale Village Board; Founder and Chairwoman, Westchester Women's Agenda; President, Westchester League of Women Voters; Vice President, NY State League of Women Voters; Citizen Member, County Board of Legislators' Special Committee on Families.
She has been honored by the Federated Conservations of Westchester County, NYS Camp Directors Association and named NYS Legislator of the Year by the American Institute of Architects (AIA). Among other citations and recognitions, her honors and awards have included being named New York State Legislator of the Year by the National Organization of Women of New York State, the Spirit of Independence Award from Westchester Disabled on the Move, an Ally Award from New York State Coalition Against Sexual Assault (NYSCASA), Vision of the Community from the Scarsdale Teen Center, the Metropolitan Library Council (METRO) award for outstanding and dedicated service in support of libraries, and being named a Leader in the Fight against Domestic Violence by the New York State Coalition Against Domestic Violence (NYSCADV).
The Assemblywoman was born and raised in Brooklyn, New York. She is a graduate of the State University of New York at Albany and holds a Master's degree and has completed doctoral course work in Criminal Justice from SUNY-Albany. For more than 30 years she and her husband, Ira Schuman, have lived in Scarsdale where they raised their children Beth, Sarah, and Joey.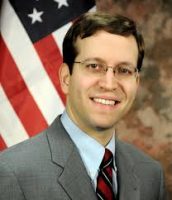 New York State Assemblyman David Buchwald (Democratic, Working Families, Independence, Women's Equality party lines) was elected to the New York State Assembly in 2012. He has achieved notable increases in state aid to local school districts, helping both students and property taxpayers, and he has pushed for the repeal of the 18-a utility tax that especially burdens small businesses and seniors. Buchwald has every year in the Assembly received a perfect score from Environmental Advocates of New York. Buchwald is also the lead sponsor of a bill to strip public officials of their state pensions if they commit a felony involving a violation of the public trust. The bill, introduced in May 2013, today has 90 sponsors in the State Assembly.
Prior to joining the State Assembly, David was a member of the White Plains Common Council where he represented 57,000 residents of the City of White Plains.
After graduating from Yale University, where he received a B.S. in Physics, Buchwald worked for three years at the Manhattan offices of NERA, an economics research firm headquartered in White Plains. At NERA, David's research focused on antitrust economics ranging across numerous industries. Buchwald then went on to receive a J.D., cum laude, from Harvard Law School and a Masters of Public Policy from the John F. Kennedy School of Government. David then worked in the tax department of the law firm of Paul, Weiss, Rifkind, Wharton & Garrison LLP, where he represented both business and pro bono clients in need of tax advice.
In June of 2008, Buchwald was appointed by New York's Governor to serve as one of Westchester County's representatives on the Metro-North Railroad Commuter Council (MNRCC), an oversight and advisory body that seeks to improve the railroad's services and responsiveness to the needs of riders. From 2010 through 2012, David served as Chairman of the MNRCC.
Buchwald grew up in Larchmont and attended the Mamaroneck public schools. He has lived in White Plains for 13 years. He married his wife, Lara, in 2014.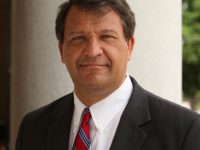 Latimer Focuses on Ethics, Education in Re-election Bid – By Martin Wilbur
State Sen. George Latimer has experienced Albany as a part of the Democratic majority in the Assembly for eight years and from the minority side the past four years in the Senate.
Now he not only needs the cooperation from voters in the 37th Senate District but in other areas of the state as well.
"I want to see if I can have a stronger impact on my third term than my first two terms," said Latimer, 62, who appears on the Democratic, Working Families and Women's Equality lines in his re-election bid against Republican challenger Julie Killian.
"You can speak up, you can co-sponsor bills, you can bring things up about the way Albany works. Either you're in the majority club or you're not, and if you're not in the majority club, you can't have any significant ability to shape policy, so I'm hopeful that because of the desire for change that is generally in the air that we'll get the opportunity to have a new majority."
Latimer's top three issues that need to be addressed are familiar ones: reforming state government, education and property taxes.
While he supports term limits, Latimer said that isn't enough to stop breeding corruption. In fact, some relatively inexperienced lawmakers have been ensnared in scandal, he said.
"The real problem is that it would just morph itself in a different way," said Latimer referring to relying on term limits to weed out corruption. "The real problem is power and money and the escalation of power of money is what led to (former Senate Majority Leader Dean) Skelos and (former Assembly Speaker Sheldon) Silver."
Term limits must be pursued in connection with restrictions on how much a candidate can receive from an individual. The state currently allows for individual donations of up to $55,000 for a candidate for statewide office and $11,000 for a state senator, which is excessive and more than what a congressional candidate can receive.
Latimer also supports campaign finance reform that would call for a one-to-one match between private and state funds along with limiting how much a candidate can spend on a race.
Decentralizing power for the leaders must also be considered, he said. Latimer said he has a stronger case for ethics reform in the Senate with the Republicans in control.
"(Killian) is not going to be able to take power away from John Flanagan," Latimer said. "So I'm in a much better position as the candidate whose party is out of power to press for that type of reform."
There has been plenty of angst for many Westchester school officials who are unable to fully tap into community's resource. Forcing some of the same mandates on high-achieving districts is unnecessary, he said.
"We spend an awful lot of money (on education)," Latimer said. "Some districts are getting the results, some district's are not. Focus on the places that are not."
He wants to fight for a change in the state funding formula that puts Westchester in a different category than Long Island, but said that is unlikely to occur if Senate Republicans remain in power.
Latimer said the standardized tests should be for fifth- and eighth-graders, students who are moving on to middle school and high school, respectively, as well as for Regents level courses, but does not believe the current exams should be given to children as young as third grade.
A major part of relieving residents of the property tax burden rests in meaningful mandate relief. The biggest piece would be moving the state's half of the Medicaid funding to the state, rather than splitting it with the county, Latimer said.
However, that won't happen unless suburban and upstate legislators reach a creative agreement with the state legislature's New York City contingent whose constituents aren't faced with the same property tax pressures, he said.
Without mandate relief, there are few additional options.
"The only (other) way to support lower taxes is to have fewer services," Latimer said. "I'm not advocating that."
Latimer said that he's proud of his record on the environment. He supports more of a focus and investment on renewable energy with a large piece of that being solar energy. However, with solar still expensive, the state must look to invest and research other renewable sources to meet its energy needs.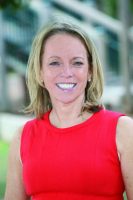 Killian Looking to Reform Albany in 37th State Senate District Race – By Martin Wilbur
Julie Killian's initiation into the political world began innocently enough. In 2009, she helped support a school board candidate in Rye during the time of a controversial teacher's contract squabble.
Killian, a mother of five children, later started helping local political campaigns, assisting candidates in both major parties that were in line with her philosophy of limited government, including current County Legislator Virginia Perez (D-Yonkers). Her involvement led to her appointment to a vacancy on the Rye City Council in 2012, before winning the seat on her own the following year.
During her time in local politics, Killian realized how much of what was decided in Albany affects municipalities and residents, yet because of a lack of transparency, only a few know what is going on upstate.
Killian, 56, who has an MBA and has worked in finance, decided she wanted to try and reform state government. She made her decision to run for the state Senate on the day former Assembly Speaker Sheldon Silver was arrested.
Next Tuesday, she's taking on two-term Democratic incumbent George Latimer in the 37th state Senate District race.
"I got really fed up with the corruption and what was going on and really the inaction on the part of the legislature to do things that, in my opinion, really make a difference in our lives and to be able to improve them," said Killian, who is running on the Republican, Conservative, Independence and Reform party lines.
One of the first tasks to meaningful ethics reform, Killian said, is term limits, not only for the legislature's leadership but for all officeholders. Killian, who would explore lengthening a senator's term to four state officeholders, said a maximum of 12 years in office is sufficient time.
She would also press to phase out a defined pension plan for legislators and replace it with something similar to a 401k. However, Killian opposes public financing of political campaigns, even if there were matching funds. She said public money should not be used to help finance campaigns.
She said she would work to get rid of "transactional politics" that keeps incumbents of both parties in office.
"I cannot fundamentally accept the idea of having the taxpayers pay for the expenses of politicians," Killian said.
To help ease part of the burden on local taxpayers, Killian said she would press to change the education aid formula for lower Hudson Valley districts to have it more in line with Long Island.
"To me, that's literally taking money out of our wallets and giving it to New York City and Long Island," Killian said of the current funding formula. "That is one of the first things I'll take on. That's been out of whack for 10 years. My opponent hasn't been able to get it fixed."
She opposes the growing number of high-stakes tests in Common Core, saying it might be contributing to drug and alcohol abuse by youngsters. While there needs to be some standardized testing, that should be decided at the state and local levels.
"I'm not in favor of federal education control," Killian said.
Killian pledged to fight to repeal burdensome mandates, not only for the schools but to help small businesses compete. Among them are the nearly century-old Wicks Law that requires separate contracts for different aspects of construction jobs over $50,000, and the Scaffold Law, which imposes "absolute liability" on the property owner or contractor. Both laws severely drive up construction costs, she said.
There are also thousands of little-known regulations on the books that are obsolete and serve no purpose and must be repealed, Killian added.
Killian said she would support having the state assume Medicaid costs, instead of sharing it with the counties. She also would like for the state to tackle medical malpractice, which costs doctors about three times as much as their colleagues in California.
Killian, the daughter of two Democrats, said she rejects partisan party labels and plans to work with legislators on both sides of the aisle that share her ideals.
"I don't agree with everything the Republican Party says or does, but I'm in it, and I plan to stay in it and fight for the things that I believe in," she said.
Endorsement
Latimer Deserves Chance to Continue His Work in 37th Senate District: In the race for the 37th state Senate District, Democratic incumbent George Latimer deserves a chance for a third term.
With four years in the Senate already under his belt and former positions in the state Assembly and county and local government, Latimer has used his full resume of experience to successfully serve the wide swath of diversity in his district that includes parts of Yonkers and White Plains, the Sound Shore communities, North Castle and Bedford.
Aware that trying to get policy changes through any governmental body when representing the minority party is tough, Latimer has been involved in ongoing efforts to bring about reform and is aware that relationships and knowledge of issues across the state are important to getting what he needs for his district.
Latimer has faced strong challenges at each election by Republican candidates and a state GOP that covets the seat; therefore, he has had to deal with aggressive campaign tactics thrown at him at every turn and is aware that the only way to keep working for his constituents is to keep up and increase the pace of his efforts. This, he said, he is determined to do.
Julie Killian represents a different kind of challenge to Latimer. She helped manage the campaign for a winning Democratic candidate on the Westchester County Board of Legislators and has publicly said she grew up in a Democratic family.
Spurred on to run at the state level after seeing that much of the work she was doing on the Rye City Council would go nowhere without doors opened in Albany, Killian appears to be a pragmatic candidate. She deserves credit for beginning the climb to a broader demographic from her current political roots, whether they be Democrat or a Republican. Killian acknowledges she does not agree with everything the party does but the GOP is more in keeping with her philosophy of limited government and personal responsibility.
Claiming she decided to run when disgraced Assembly Speaker Sheldon Silver was arrested for corruption, she is passionate about ethics and campaign finance reform and wants to work across the aisle with other politicians who share her goals.
As a woman, Killian is tired of the "old boys club" mentality of state government and would like to step in and begin to change the operational status quo – a very high ideal indeed. She argues her opponent has had enough time in office and has been unable to accomplish that critical piece of the job.
Compared with Latimer, who is impressively well-versed on virtually any policy issue, it seems the learning curve for the work to be done and done quickly might not match the task ahead.
And even though New York has a reputation for setting standards that the rest of the country will follow, Killian's approach to state affairs comes with a broad brush stroke in many ways more appropriate for general policy discussion than specific state legislation.
Latimer has a vision of where things need to go and sees a path he would like to take to get there. He would be that much further ahead to make positive change happen.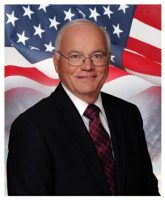 Defense Attorney, Ex-Prosecutor Bendish Primed for D.A.'s Post – By Martin Wilbur
Bruce Bendish's campaign motto is "Experience Matters," and the White Plains resident is reminding voters of that in advance of next Tuesday's race for Westchester County district attorney against Democratic challenger Nicholas Scarpino.
Bendish has had two distinct parts to his career since graduating St. John's Law School more than 40 years ago. From 1973 to 1987, he was an assistant district attorney under longtime D.A. Carl Vergari, spending the last five years of his tenure as head of the Homicide Bureau.
Since leaving that position, Bendish, 70, has been a criminal defense attorney and a partner in the Elmsford law firm of Goodrich & Bendish. Both he and Scarpino are looking to succeed Janet DiFiore, who left the office earlier this year after she was appointed by Gov. Andrew Cuomo chief judge of the court of appeals.
"I think it was the right time," he said of his decision to pursue the post as Westchester's chief law enforcement officer. "It was a vacant spot. I have a lot of experience as a prosecutor. Westchester is at a time where we need somebody with experience."
Combatting drugs, particularly the heroin epidemic, and making sure there is a healthy trust between communities and law enforcement are two of Bendish's key goals.
Bendish, running on the Republican, Independence and Reform party lines, said he will work to have meetings involving stakeholders, including clergy, educators, local police and the district attorney's office. While he said Westchester doesn't have a serious problem between police and minority communities seen in other areas of the nation, having an open dialogue with all residents is always needed to prevent difficulties.
"I think when people understand why things are being done it's a lot easier to accept," said Bendish, who is pursuing elected office for the first time. "A lot of times the community doesn't know why things are being done. If we're having these exchanges between the community leaders, that information can get out to the community and they can understand."
Bendish said whatever the county is doing to battle the drug scourge has been unsuccessful. Holding forums with students on the dangers of drugs should start earlier, as soon as they're in middle school, he said.
There is also work to be done with parents, some of whom mistakenly believe that being in a good school district will protect their children from drugs.
"I think a lot of the issues with the school-age kids is working with the parents," Bendish said. "They're not recognizing the problem."
Bendish wants to see a sharp expansion of drug courts throughout the county, to focus on rehabilitation for the drug user. It's a stringent yearlong program that if successfully completed will result in the person having no criminal record. Currently, there are only courts in a handful of the county's largest municipalities, creating inequity depending on where an offense occurs, Bendish said.
He pledged to staff any drug court in Westchester with an assistant district attorney if a municipality launches the program.
"Drug court is not easy street," Bendish said. "Drug court is intense, really for a year where you're going to court every week, you're being tested every week, you have to report every week what counseling sessions you've gone to."
Bendish was clear he would offer no leniency to drug dealers.
He is also an advocate of Veterans Court to help veterans who have mental health and dependency issues to receive the help they need.
Bendish, who has two grown children and six grandchildren, said he would help the county's most vulnerable population, the elderly, from fraud and identity theft through education. He also plans to create an Elder Abuse Unit to tackle not only physical abuse but financial exploitation.
A key issue among child advocates is raising the age for minors who commit certain offenses so they stay out of the criminal justice system and jail. Bendish said he has no objection to that proposal, but would not extend it for any serious or violent offenses.
He pledged jail time for anyone convicted of offenses involving illegal firearms. Bendish said he is the candidate best suited for the job. There has never been an elected district attorney in Westchester who did not serve as a prosecutor at some point, he said. Scarpino has been a judge at various levels for about 30 years.
"A Major League umpire has seen a lot of fastballs, is there anyone who thinks he can hit one?" Bendish asked.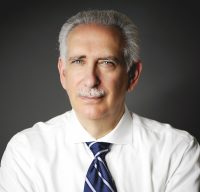 North Castle's Scarpino Bids for Coveted D.A.'s Post – By Martin Wilbur
Running for Westchester County district attorney had intrigued Anthony Scarpino for some time but there never was a chance to pursue the office.
For 12 years, beginning in 1993, Jeanine Pirro was a highly respected district attorney, immediately followed by Janet DiFiore.
That changed nearly a year ago when it was announced that DiFiore would become the state's chief judge.
Scarpino, 65, a 20-year North Castle resident, had heard the scuttlebutt and prepared himself to step down from the Westchester Surrogate Court bench in anticipation of his candidacy. He is currently a partner at the law firm of DelBello Donnellan Weingarten Wise & Wiederkehr in White Plains.
"One of the main reasons why I went into private practice, I believed there was potentially going to be a vacancy opening in the near future, that would allow me, to enable me, to run for the post," said Scarpino, who appears on the Democratic, Conservative and Women's Equality party lines. "I had a real opportunity to do it because I felt, and many people felt, I am a good candidate for it with my law enforcement background and my judicial background."
A Syracuse University School of Law graduate, Scarpino has spent most of the past 30 years as a judge in different courts, starting as a city judge in his native Mount Vernon. He was elected to county court in 1988 and to the state Supreme Court in 1993. Scarpino served as Westchester's lone Surrogate Court judge for 15 years, starting in 2000.
He was an FBI agent for four years before his tenure as a Mount Vernon city judge.
Despite the criticism from his opponent, Republican Bruce Bendish, that he lacks prosecutorial experience, Scarpino counters that he is more qualified because the judge has the most complex job in court proceedings and is the senior member in the courtroom. He also stated that one of the state's most revered district attorney's, former Manhattan D.A. Robert Morganthau, had no assistant district attorney experience.
"I believe I have a 30-year head start over Mr. Bendish, who has been a criminal defense lawyer over the past 25 years," Scarpino said. "He's not really been involved."
Scarpino said a full plate of issues await the next district attorney. Topping the list is the drug problem, most notably the heroin epidemic. Partnering with police agencies, law enforcement must aggressively pursue the dealers.
Meanwhile, Scarpino said there must also be a crackdown on prescription medication abuse along with educating the public on its dangers.
Scarpino said he is a supporter of rehabilitation efforts as opposed to jail time for those addicted to drugs. Adequately dealing with the drug problem would also help law enforcement tackle some of the gang violence and gun issues, he said.
He backs continuation of DiFiore's policy to have little tolerance for DWI and DUI offenders who are operating "unguided missiles." Scarpino disagrees with Bendish who wants to exercise greater discretion depending on circumstance.
"I don't think it's appropriate for us to treat certain people differently than other people," Scarpino said. "That concerns me when you don't have a strict policy because you go on a case-by-case basis, we can't be sure how each is being handled."
Scarpino is a strong proponent for raising the age of criminal responsibility from 16 to 18 for non-violent offenders. He supports the legislation that would bring more of those cases to Family Court and reduce incidents of incarceration so younger defendants aren't indoctrinated into gangs or abused.
"That's critical because we have to direct them to Family Court and take them out of the criminal justice system," Scarpino said. "It advantageous for them."
To prevent police from engaging in racial bias, Scarpino said there should be officer sensitivity training. Law enforcement must also gain a clear understanding why such a large percentage of suspects are minorities.
Putting new programs in place to protect the elderly would be an upgrade for the district attorney's office, he said.
"I think a modern district attorney's office needs a new vision, not one steeped in the traditions of the 1960s, with a broad vision of what justice is and how it should be administered," Scarpino said.