Murphy Mulls an Assembly Run
We are part of The Trust Project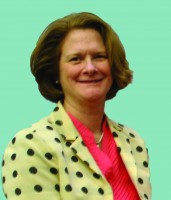 With the state primary five months away, Somers Town Supervisor Mary Beth Murphy is contemplating throwing her hat into the mix of Republican candidates running for the 94th Assembly District.
"I am considering it," Murphy said. "People are aware of that just from talking to others so there is no point in not acknowledging that, but I still do not know what Steve Katz is doing. My decision is dependent on whether he decides to pull out of the senate race and run for re-election for the assembly seat."
Assemblyman Steve Katz, who is the district's incumbent, announced on March 12 that he would not seek re-election but would instead run against state Senator Greg Ball for the 40th Senate seat.
Last Monday, the Republicans held a convention and overwhelmingly endorsed Ball for the nomination. Katz appears to be undeterred. His website, www.katz4ny.com, still says "Steve Katz for State Senate."
"I do not believe that a political party should endorse any candidate until after a primary," Katz has said in the past.  He won the primary in 2010 against the Republican-endorsed candidate Jim Borkowski and ended up winning the general election for the assembly seat.
Murphy, who unsuccessfully ran for state senate against Ball in 2010, has been town supervisor for 14 years.
It is not known when the Republican Party plans on holding a convention for the 94th Assembly District, which encompasses the towns of Yorktown, Somers, Putnam Valley, Carmel, Patterson and Southeast.
"Historically, the conventions have not been held so early," said Murphy.  "But they had the congressional conventions early this year, because of the move to the June primary, so that has altered the calendar a little bit."
This race would still have its primary on Tuesday, September 11.
Petitions for the state offices would not be started until mid-June.
"I plan on making my decision in a few weeks," Murphy said.
She appears to have gotten some unlikely support, from her former political foe.
Ball said he thinks Murphy would be a good Republican candidate for the assembly race.
"Of all the possible candidates [for the assembly district], she has the best head on her shoulders," Ball said.