Three Candidates Vie for Two Seats on Chappaqua Board of Ed
We are part of The Trust Project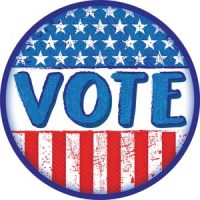 The Chappaqua Board of Education will see a contested election on Tuesday for the first time since 2013. Challenger Rhonda Kaufman, a 22-year district resident, is on the ballot facing current board president Warren Messner, who is completing his first term, and three-term trustee Jeffrey Mester. The duration of each term is three years.
Voting for the Board of Education race and the budget will take place at the Horace Greeley High School gymnasium from 7 a.m. to 9 p.m.
Rhonda Kaufman
While never having officially served on a district board or a committee, Kaufman said she is no stranger to having assisted and volunteered in school activities. She has been involved while her three children who now all attend Horace Greeley High School.
Kaufman, who operates her own dental practice, said she hopes to add a fresh perspective and her experience to help the board. She has also worked well with other having served on a variety of boards related to her profession.
Kaufman recognizes that there aren't major educational overhauls needed for the Chappaqua schools, but she compares to overseeing the district to owning a house – maintain its standing, and wherever possible, make improvements.
She said she hasn't approached her candidacy with an agenda. Rather she would make sure that the district continues on an upward path.
"So this seemed to be a good opportunity at this point for me to bring new concepts, what can I do to make the system better and help kids, from kids who are in honors programs to kids who need services," Kaufman said. "I've seen it all. I believe in the system and I just want to be part of it."
Kaufman is a supporter of the $42.5 million referendum scheduled for June 14 that will upgrade infrastructure, athletic fields and will help create larger spaces at the schools that will help teachers
She said it makes sense to ask for the community's support. There are improvements that need to be made in the schools and the interest rates remain at exceedingly low levels.
"It just seems like a great time to take advantage of this bond, to work (the debt service) into the budget, and it's not going to affect anyone's taxes on their property," Kaufman said. "They've put the debt service into the budget and it just makes incredible sense."
She complimented the current board for its transparency in quickly providing information to the public about the bond issue.
Deflecting any concerns about the health and safety of artificial surfaces, Kaufman said the advancements in developing these playing field have made them safer. Furthermore, it allows for greater playing time and for the district's athletes to be more competitive.
"I think it's important that we have it," she said. "The sports are a big part of the school system. It's a great program. It supports many sports, and schools have refused to play when the conditions are too worn out or too muddy."
Kaufman said the zero percent tax levy increase on the 2016-17 district budget that preserves education programs is an outstanding budget that is easy to support.
She said that if elected she would need more time to acquaint herself with Chappaqua's lobbying efforts for receive mandate relief from the state and what it can do, if anything, to share more services with other districts and the Town of New Castle.
Warren Messner
Messner, running for re-election for the first time, said he has enjoyed his experience serving the community and working with a dedicated school staff and four board colleagues who all share the goal of educational excellence and fiscal responsibility. He said there are many projects that he would like to continue working on.
"I decided to run for another three-year term in order to use my business experience, the practical knowledge that I learned as a member of the Board of Education and my ability to build consensus to solve complex problems in a thoughtful way," said Messner, who retired four years ago after a 31-year career at IBM in various capacities, including management, sales, marketing and finance.
While Chappaqua works hard to give all students the best chance to succeed, there are a couple of improvements that Messner would like to see made. First, the district can look at alternative curriculums to the College Board AP, similar to a number of area schools that have transitioned from AP classes to local advanced/honor classes or the International Baccalaureate curriculum.
Another improvement Messner would like to explore is later start times for Horace Greeley High School. Recent research points to the benefits of later starts for high school students; however, Messner acknowledges that any change would be challenging because of scheduling sports, extracurricular activities, transportation and taking into account students who work after school.
Messner backs next month's $42.5 million referendum that will remake learning spaces throughout the district and improve school infrastructure and athletic fields. He said it's the best way to make the necessary upgrades.
"The bond will provide improvements to the community and property values by investing in 21st century teaching and learning, infrastructure improvements and completion of projects on the Building Condition Survey, required by the State of New York," Messner said.
He added that the financing will impose no additional tax burden through the operating budgets.
Messner said that while any school budget could have more programs, the 2016-17 spending plan covers all of the district's needs while presenting no increase in tax levy for the community.
"I personally feel that the budget that the administration presented and that the Board of Education adopted was well-planned to ensure maintaining and improving programs for the students, and is fiscally responsible for the community," Messner said.
Chappaqua has been a strong advocate for mandate relief, he said. Messner mentioned that he has traveled to Albany to lobby state representatives and participated in the New Castle mandate relief forum to address the same topic. The Chappaqua PTA works with the district and the community to raise concerns through letter writing campaigns to state elected officials, a campaign that helped end the Gap Elimination Adjustment this spring.
He said allowing districts to have a fixed tax cap of 2 percent instead of factoring Consumer Price Index would help school systems.
"By creating a set tax cap, school districts would be able to better plan, forecast and budget without the worry of a fluctuating rate each year," Messner said.
He said the district and the Town of New Castle, which currently partner for carting services, could explore jointly acquiring consumables to realize savings. Partnering on a renewable energy initiative might also be mutually beneficial.
Jeffrey Mester
Mester, currently the board's longest serving member, said he is running for re-election because of his obligation to serve the community and his passion for education and the importance it plays for the future. He said his record on the board and knowledge of the community as well as his professional experience as a self-employed equities derivatives trader provides him with the tools to continue to effectively contribute.
"Intimately knowing the district, its policies and practices, having a good working relationship with both fellow board members and the administration, understanding (state) ed law, (state) rules and regulations is a material positive attribute to bring to the table," Mester said "I have experience and a track record. I proudly stand behind it."
Despite Chappaqua consistently ranked as one of the top school districts in the state and nation, Mester said officials must always evaluate educational offerings to be at the forefront of curriculum and teaching methods.
The district should look at the barriers it imposes on student course selection, he said.
"We say that we only want students to be in a position to succeed, yet we do not give a definition of success nor do we consider other factors," Mester said. "Structurally, because of what I believe to be artificial criteria, rather than asking students to challenge themselves, we are doing the opposite and telling them they should not strive to reach for higher goals. It seems to me that the goal of the schools should be to challenge the students to learn, not quash that desire."
He credits the teachers with setting the tone for a successful district, including their enthusiasm for professional development. Chappaqua should continue to provide opportunities with its Innovation Fellows and other summer programs where faculty have the chance to explore and incorporate the latest ideas and methodologies, Mester said.
He said district officials must remember their mission to educate all students, whether those are children with special needs, high achievers or the vast majority in the middle that risks getting lost.
Mester supports the $42.5 million facilities referendum on June 14. It's fiscally responsible because it's tax neutral as a result of the more than 30 percent capital projects reimbursement from the state, historically low interest rates and the district's maturing debt, he said.
"I do think it is the best way to realize the improvements the district thinks necessary to be able to be at the forefront of education for years to come, and I also think it is necessary to be able to make the appropriate repairs, perform needed maintenance, and to upgrade various parts of our operating plant," Mester said.
He called the 2016-17 district spending plan, which will be before the voters on Tuesday, "a terrific budget." Mester points to the flat tax levy, which serves the taxpayers but does not shortchange education. It will also be the sixth consecutive year that the district adheres to the tax cap since the state devised the cap.
Mester said the district has been very active in lobbying for mandate relief. The administration and the board have a strong relationship with its state representatives and continually discusses with the Board of Regents and the state commissioner of education issues that negatively impact Chappaqua, he said. Mester urges the public to continue putting pressure on state officials to seek mandate relief help.
Mester said Chappaqua works with other districts and the Town of New Castle to share services and save money as much as it can. Through Putnam/Northern Westchester BOCES, Chappaqua has teamed up with the other 17 districts to aggregate buying power for goods and services.