Robber Nabbed After Caught on Home Surveillance System
We are part of The Trust Project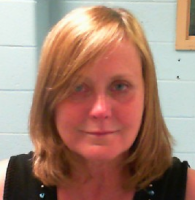 A home surveillance system meant to check up on pets ended up leading to the arrest of a Brewster resident burglarizing a Philipstown home.
The suspect, Berit Okay, turned herself in once a home surveillance system captured images of her in the home and were posted online. On June 9, Okay allegedly entered the house on Avery Road through an unlocked door when no one was home and stole six rings and an I-pad device from an upstairs bedroom, according to the Putnam County Sheriff's Office.
But little did she know her crimes were being caught on camera, a home surveillance system set up by the homeowner to check on his pet dogs. The homeowner wirelessly checked a home video and saw footage of a woman in the home, and then called the sheriff's department, authorities said.
As sheriff investigators worked the case, the homeowner uploaded a still image of the woman online. A Brewster resident saw the image online and recognized Okay and confronted her about her possible crime. As a result, Okay turned herself in and returned the stolen property, the sheriff's office said. She's charged with burglary in the 2nd degree and criminal possession of stolen property in the 4th degree, both felonies.
Okay was remanded to Putnam County Correctional Facility in lieu of $20,000 cash bail or bond by Putnam Valley Justice Louis DiCarlo sitting in for Philipstown Justice Court and her next court appearance in July 13 in Philipstown Court.