Examiner Media | Dec 11, 2012 | Comments 1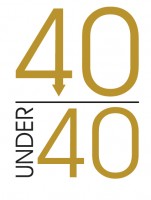 With the first phase of judging complete, The Putnam County Chambers of Commerce has collected 56 nominees for the 40 Under 40 awards program, which aims to highlight the accomplishments of the young professionals around the county.
To be nominated, the 56 were required to reside and work within Putnam County and show "outstanding financial acumen and exhibit superb leadership within the company and community." Those who will represent the inaugural class of Putnam's 40 Under 40 work within the municipalities of Carmel, Mahopac, Brewster, Cold Spring, Putnam Valley and Patterson.
"The fact that we have 56 final nominees in our little county in the first year of doing this goes to show how much undiscovered talent lies within Putnam," chamber president Jenn Maher said.
The nominees include Ruth Ayala-Quezada (Carmel Taxi), Joe Bachmeier (New York State Senate), Greg Ball (40th State Senate District), George Barbarossa (Rev Design, Inc), Julie Bar (Hudson Valley Federal Credit Union), Rebecca Bertoldi (Modern Media Publishing/Eventful Magazine), Sue Boyd (Putnam Valley Elementary School), Dan Branda (40thState Senate District Office), Mike Bucci (Bucci Brothers Deli), Tom Bucci (Bucci Brothers Deli), Faith Ann Butcher (Examiner Media), Matt Camerino (The Chophouse Grille), Alicia Canfield (Kidz Country), Louis Cardillo (Keller Williams Realty), Nicky Crecco (Villa Barone Hilltop Manor), John Crecco (Villa Barone Hilltop Manor), Nicholas D'Andrea (Park Ford), Joe DeBellis (Wireless Zone), Katie DeMarco (Putnam County Visitors Bureau), Neil Denault (All-Out Fitness), Savanna DeStefano (Alesca Productions), David Dretel (D&S Pump & Supply), Brett Freeman (Halston Media), Sidney Haitoff (Medical Management Corporation of America), Eytan Hammerman (Temple Beth Shalom), Brittany Hyatt (Polhemus Construction Company), Jamie Imperati (Professional Women of Putnam), Michael Lee (Putnam Valley School District), Joseph Lucia (Joseph Lucia & Associates), Anthony Malvagno (Alesca Productions), Luigi Manente (Cartwright & Daughters), Michael McClay (Paychex, Inc.) Erin Meagher (Brewster Shipping Center), Paul Mella, Jr. (United Martial Arts Center) Angelina Mendes (George Fischer Middle School), Jessica Olson (Magic Mirror), Jason Pabon (Putnam Valley Pharmacy), James Pfeiffer (First Niagara Bank) Lauren J. Pistone (LJ Strategies), Amber Polhemus (Meadowview Farm), Mike Reyes (First Niagara Bank), Katie Robertson (Putnam County Visitors Bureau), Jonathan Schneider (Schneider Financial Group), Tara Scozzafava Baisley (Putnam Valley Florist), Richard Seidel (Millennium Printing), Bramdeo Singh (Putnam Hospital Center), Heather Soss (Health & Harmony Wellness Center), Adrienne Spadaccini (Putnam County, Law Department), Kelly Torres (New York Face & Body Art), Scott Van Niekerk (Wholistic Physical Therapy), Lee Vataj (Countryside Kitchen), Christina Vataj (Countryside Kitchen), Toni Vulag (The Chophouse Grille), Nagi Wissa (Lake Mahopac Pharmacy), Andrew Zacotinsky (East Road Motors), Carmelo Zagari (Arturo's Tavern).
Nominees will now enter the second and final phase of judging, which will be determined by a selection committee made up of representatives of various area chambers.
Judges include Geoffrey Reinwald (Brewster), Vincent Tamagna (Cold Spring), Henry Boyd (Kent), Laurie Ford (Mahopac), Bill Evans (Patterson), and Barbara O'Hare (Putnam Valley).  After meeting with the remaining candidates, the judges will narrow the field down to the 40 award winners.
The inaugural class of 2013 will be celebrated by ceremony held at Villa Barone Hilltop Manor in Mahopac on Friday, Jan. 25, 2013 at 7 p.m. Kacey Morabito of WHUD and Eric Gross of The Putnam Courier will emcee the event. Tickets are on sale now for $60 a piece of 10 for $600 via http://www.putnamcountychamber.org.
Filed Under: Uncategorized